Alaska announced a pretty big improvement to their Mileage Plan program today, which will be great news for those that credit partner flights to Alaska. While Alaska has over a dozen airline partners across the alliances, they're not all eligible for elite qualifying mileage accrual.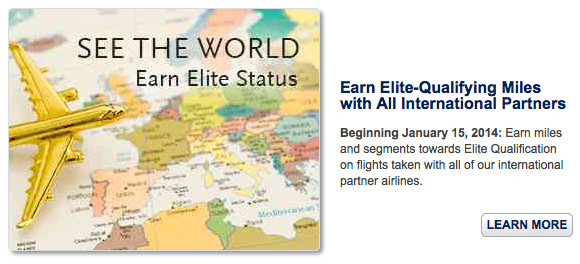 As of now, only the following partner airlines are eligible for elite qualifying mileage accrual through Mileage Plan:

However, as of January 15, 2014, all international Mileage Plan partners will be eligible not just for redeemable mileage accrual, but also for elite qualifying mileage accrual. This means the following five airlines are being added as partners eligible for elite mileage accrual:
British Airways
Korean Air
Cathay Pacific
Qantas
Fiji Airways
Elite qualifying mileage accrual rates will match current redeemable mileage accrual rates for these partner airlines. You can find those earnings rates by partner here.
Alaska's Mileage Plan program is interesting to begin with since they have different thresholds for elite status based on whether you're just flying Alaska Airlines or whether you're also crediting miles to them from partner airlines. For example, I'm an MVP Gold 75K, which can be earned either by racking up 75,000 elite qualifying miles earned solely on Alaska, or 90,000 elite qualifying miles on a combination of Alaska and partner airlines. Since I credited flights from American, Delta, and Emirates to Alaska, I qualified through the latter method. I actually only flew about 15,000 miles on Alaska this year.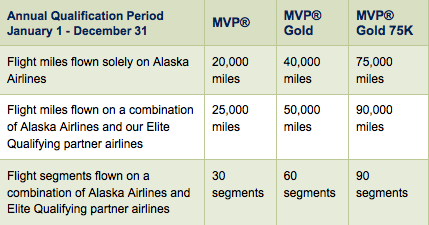 My guess is that Alaska's motivation here is to get even less dependent on Delta. Delta is one of the current partners on which you can earn Alaska EQMs, so really they're just driving passengers away from Delta and on to other partners with this move.
Anyway, this is a huge improvement, though I do also think every improvement is negative for some. For example, when an airline adds the functionality to book award tickets on more partner airlines online, it's objectively a positive change, while at the same time it adds competition for those award seats.
Similarly, this will further swell the elite ranks at Alaska, which isn't a bad thing, since it's a logical change. But there are only so many first class seats to upgrade into. Then again I'm not really one to talk, given that a vast majority of my Alaska mileage activity comes from partner airlines. 😉