This month Alaska Airlines has unveiled their first Airbus aircraft with new interiors, so let's take a look.
Alaska's post-merger fleet
Alaska Airlines' takeover of Virgin America closed a couple of years ago. Aside from their common West Coast focus, the airlines otherwise had very little in common, and offered very different passenger experiences.
Virgin America offered some of the nicest planes available in the US, with comfortable recliner seats in first class, and power ports and TVs at every seat. Alaska, on the other hand, offered some of the most basic planes in the US, with tighter first class seats, and without power ports or personal televisions at any seat (it's only in the past couple of years that Alaska's mainline fleet consistently features power ports).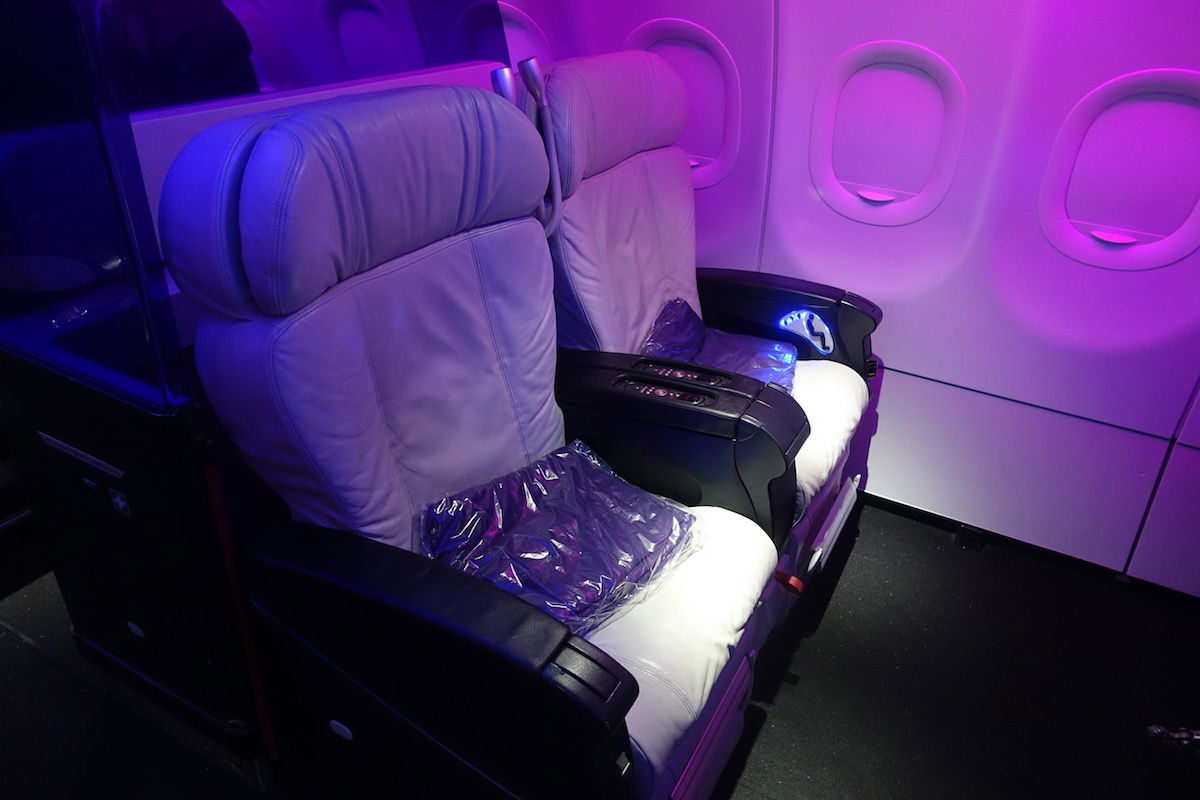 Virgin America's former first class seats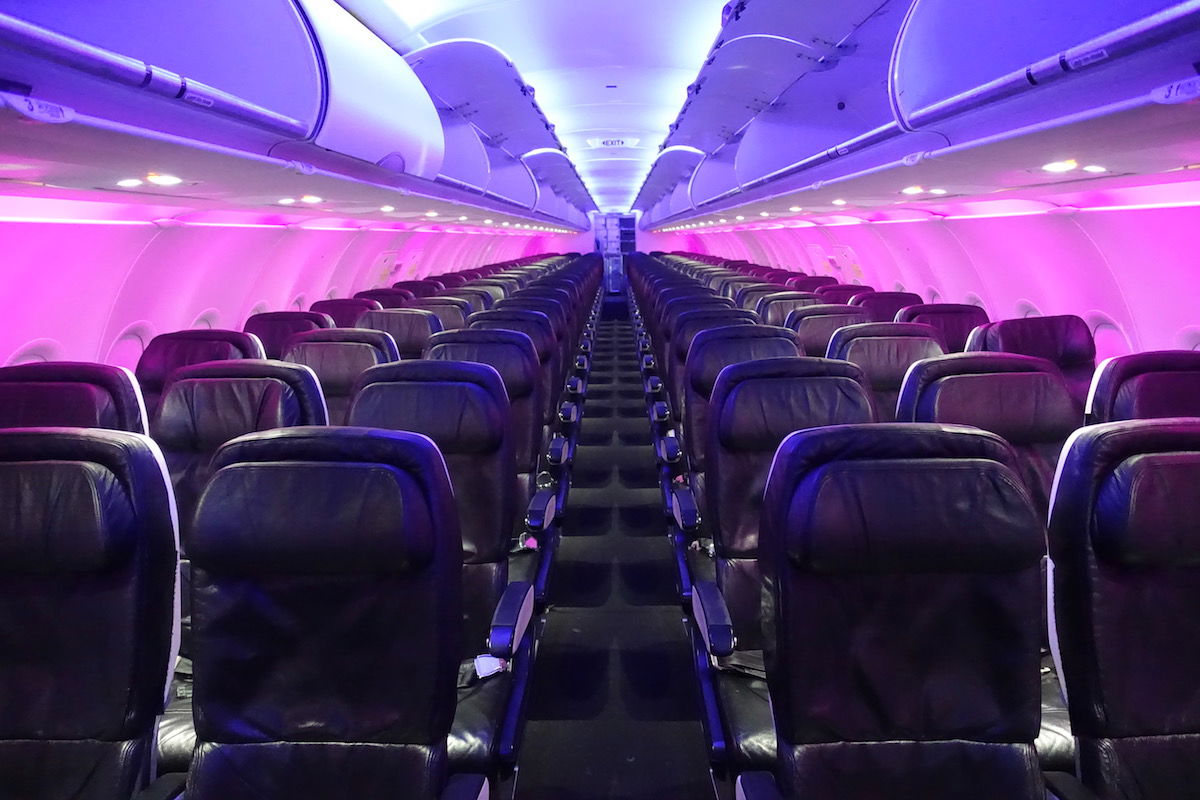 Virgin America's former main cabin
A look at Alaska's new interiors
In order to align their product among the Airbus and Boeing fleets, Alaska is now introducing a single interior, which will eventually be available throughout their mainline fleet.
Here are some pictures of what we should expect the cabin to look like: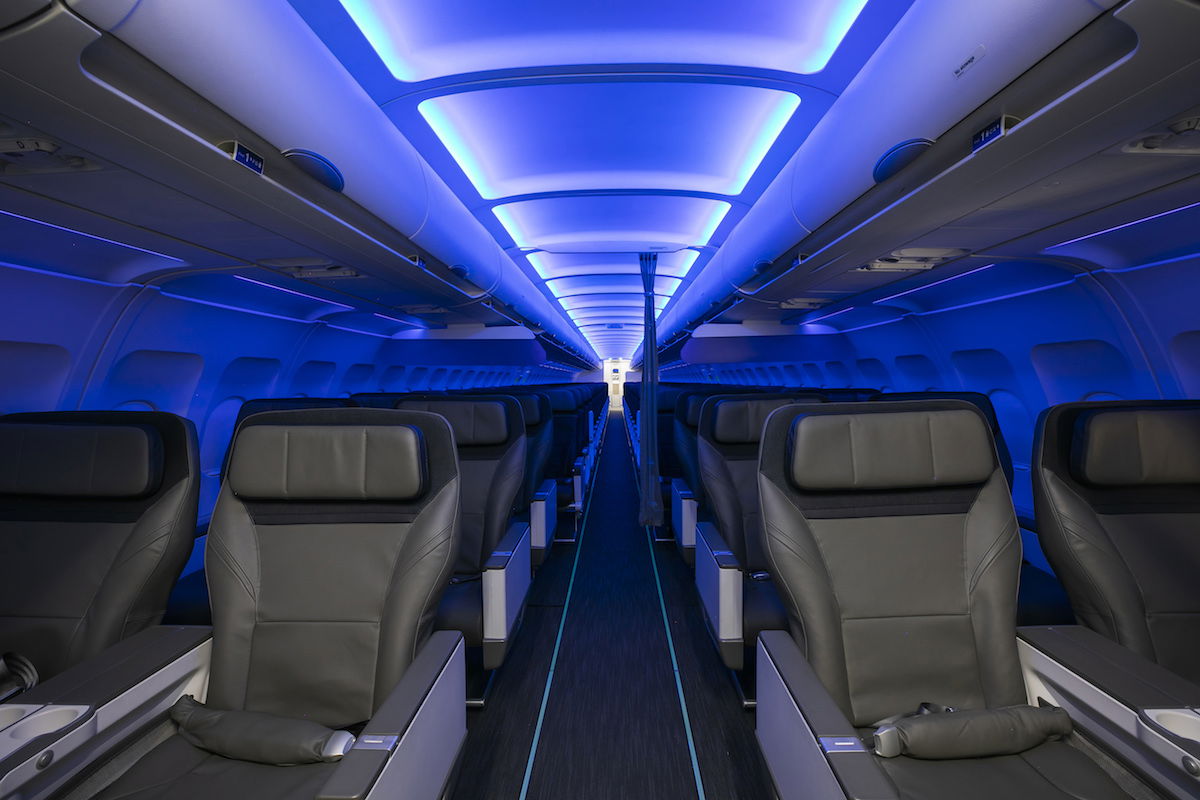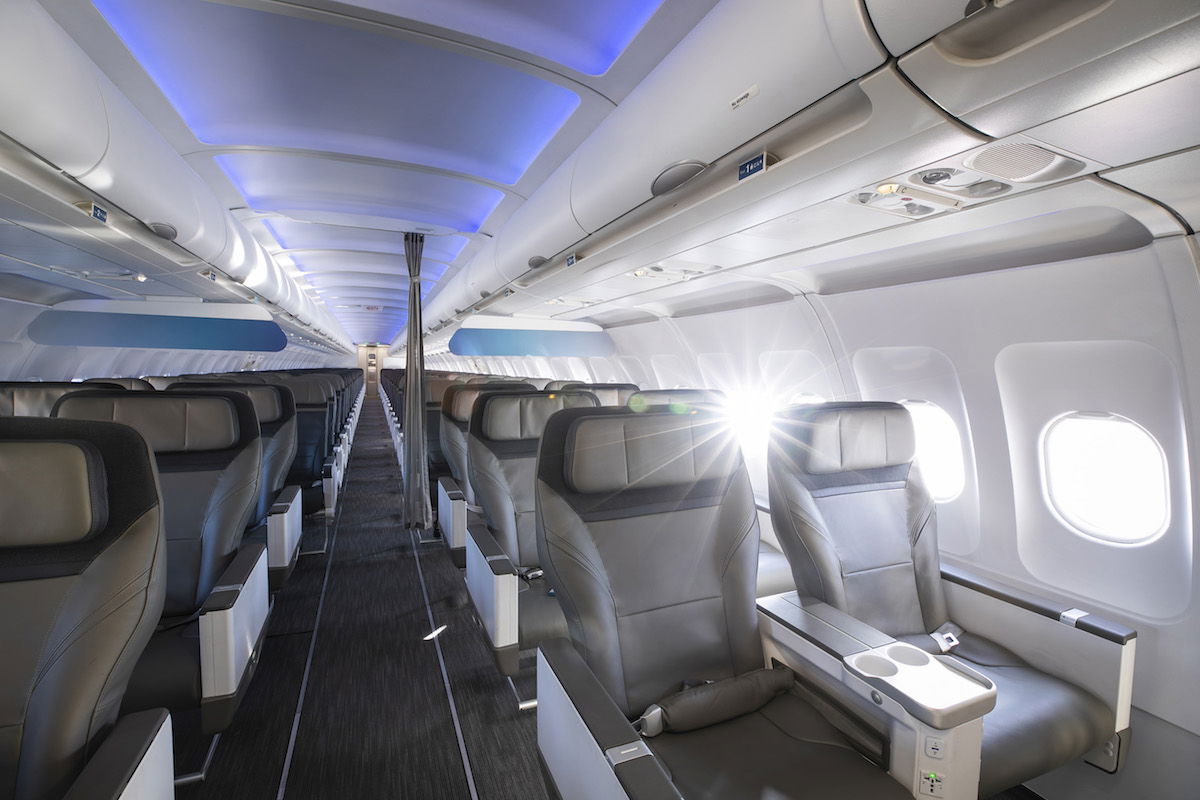 FLY ALASKA OFTEN?
Rack Up Miles Quickly
Rack up miles quickly with one of the most valuable and underrated airline credit cards available
Here's how Alaska describes the interiors of these planes:
Refreshed color palette from the updated bulkhead design to the carpet, bringing in neutral tones that are associated with relaxing environments against pops of

Alaska's

signature blue.
Ambient mood lighting with calming, cool blue hues developed by lighting and color experts to complement the human body's natural circadian rhythm. The result is lighting that changes throughout the flight to promote an uplifting energy during the day and calming energy into the evening.
Advanced high-speed satellite Wi-Fi by Gogo will deliver faster connection speeds, including the ability to stream content from popular services like Netflix or HBOGo.
Redesigned first class Recaro seats that evoke the feeling of both performance and comfort, like a luxury car. The sculpted design features memory foam and a 40″ pitch, along with footrests to support guests of varying heights.
Ergonomically-friendly tablet holders at each seat that accommodate most tablets and smartphones. The holders free up tray table space and an added shelf keeps devices in prime viewing position. Flexible mesh pockets also allow for easy access to essentials during the flight.
Upgraded premium and main cabin seats now feature memory foam for added comfort.
Conveniently-placed and tilted power outlets at every seat (USB & 110V) that allow guests to easily locate and charge two devices at once. The electrical boxes under the middle seat have been relocated to provide more personal space for guests.
Curated, onboard music program with a cool West Coast vibe that complements the relaxing and modern ambiance.
Cup holders throughout first class and premium class, so that guests can multi-task while they savor a craft beer, wine, or cocktail and have full use of the tray table.
As you can see, first class will feature 40″ of pitch and will offer foot rests, and TVs are being removed (though there will be cup holders and tablet holders). This is a big downgrade compared to Virgin America's old first class, which featured 55″ of pitch and had personal televisions at every seat.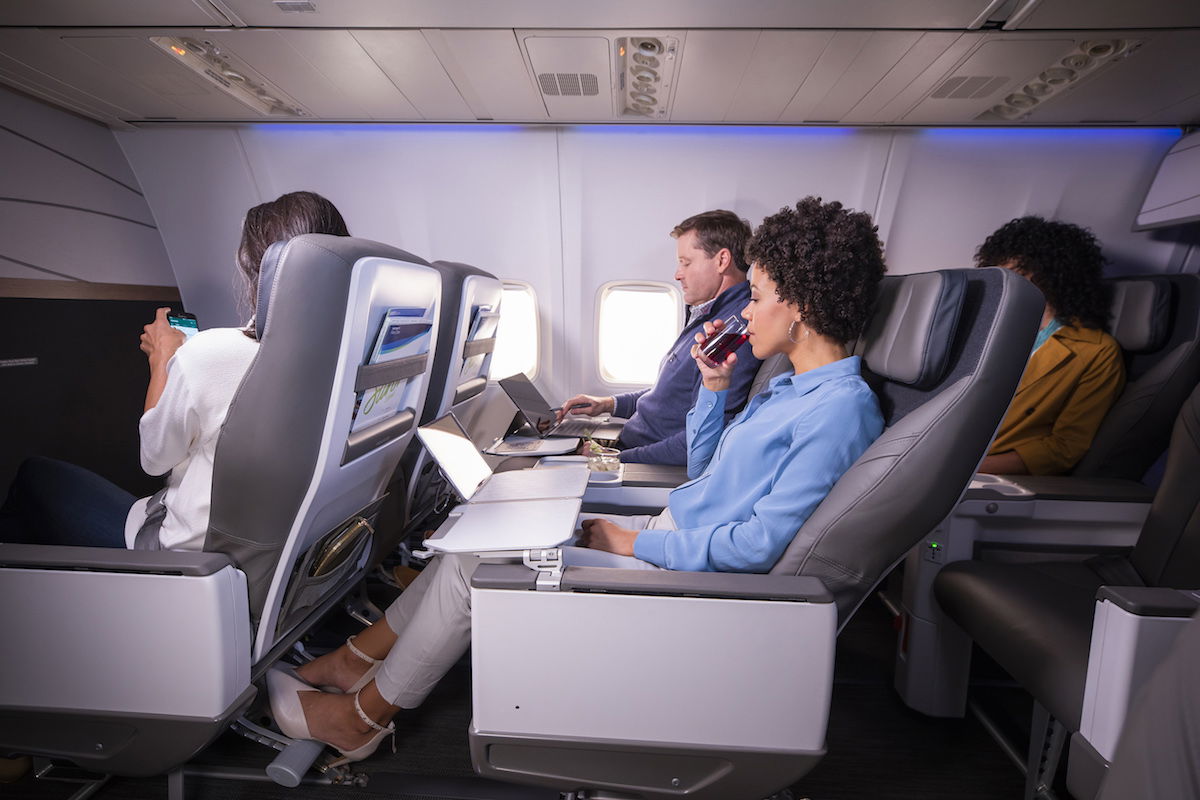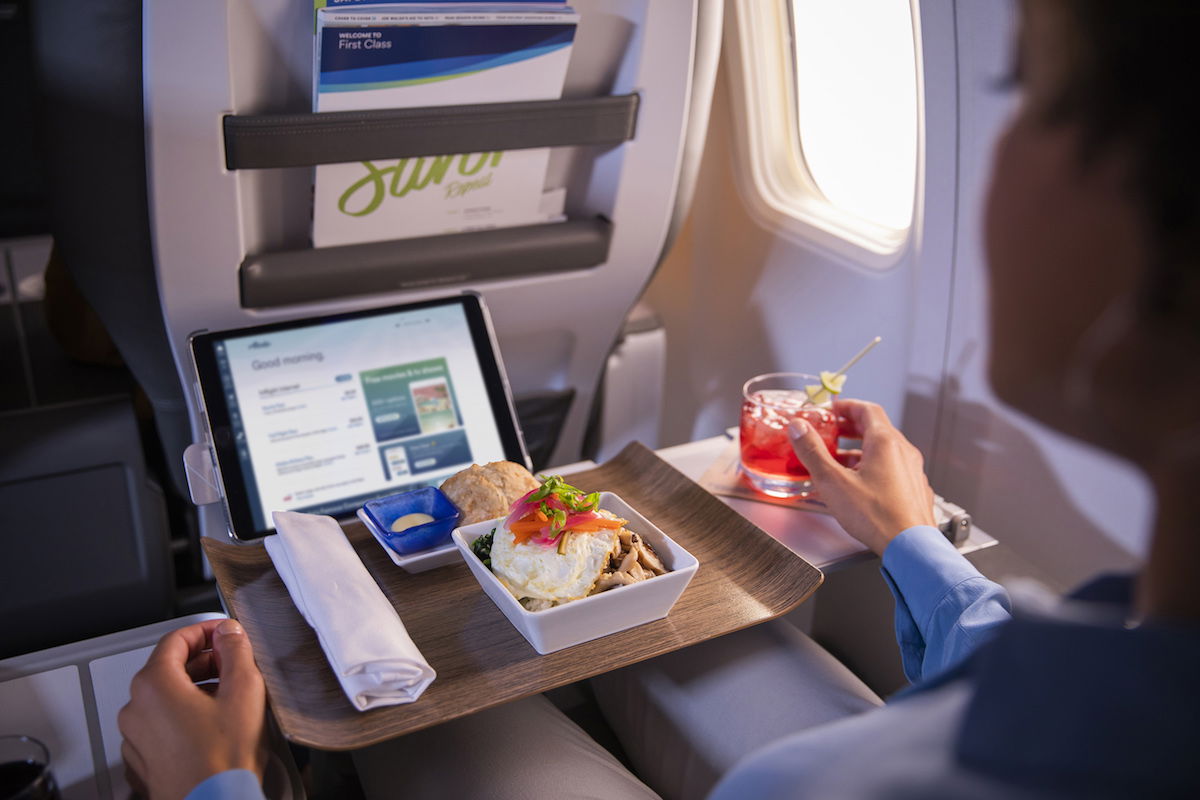 In economy they're also removing personal televisions from the ex-Virgin America fleet. Each seat will feature a 110v and USB outlet, and tablet holders.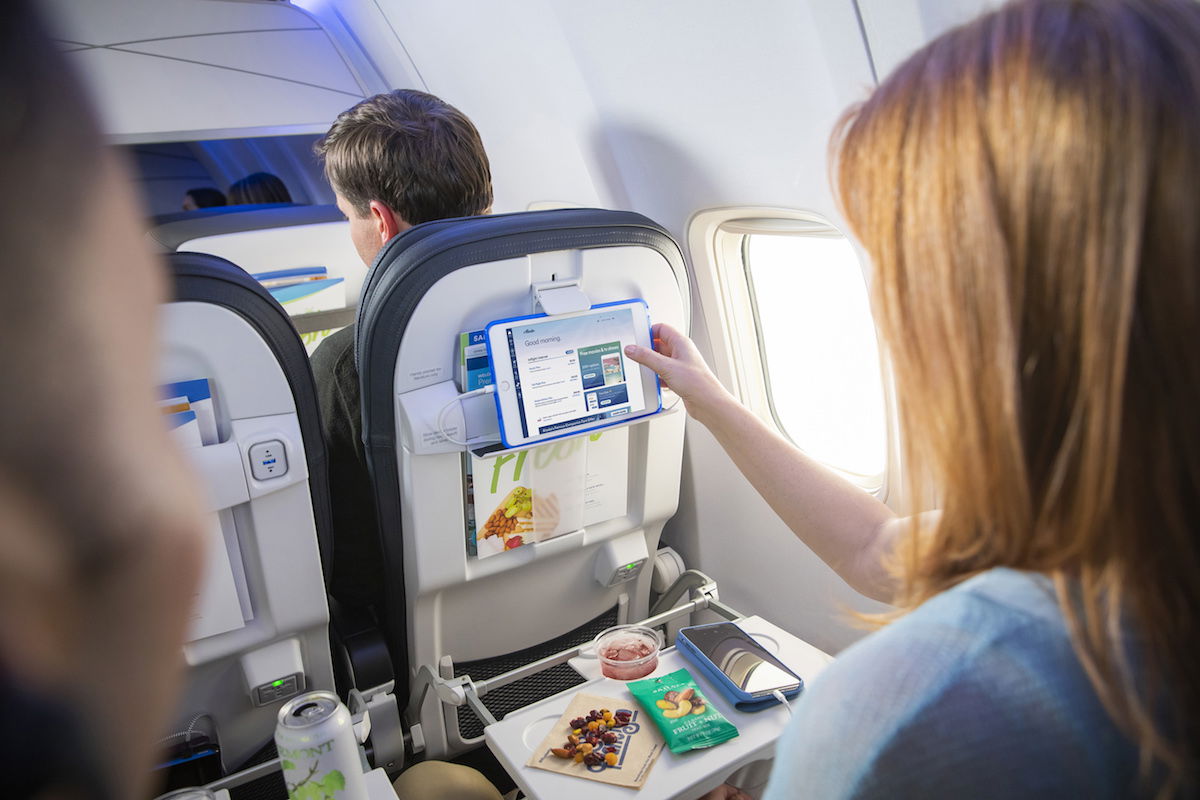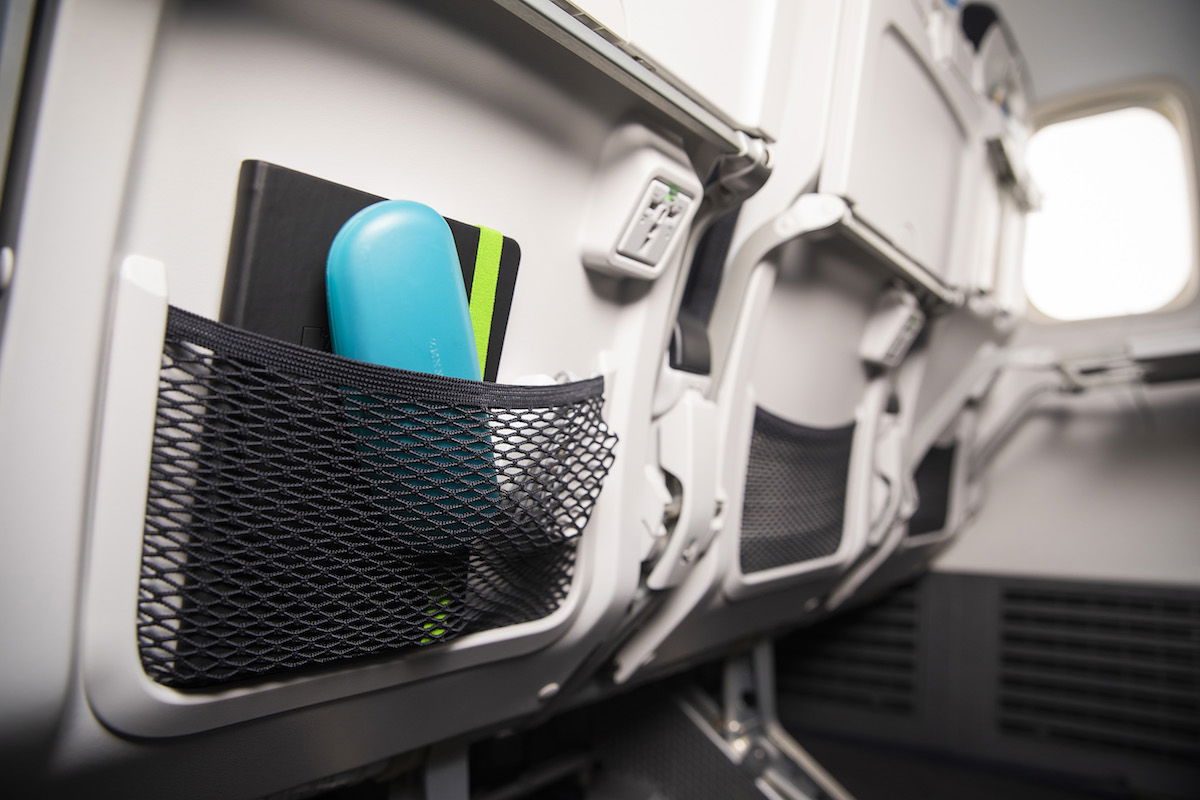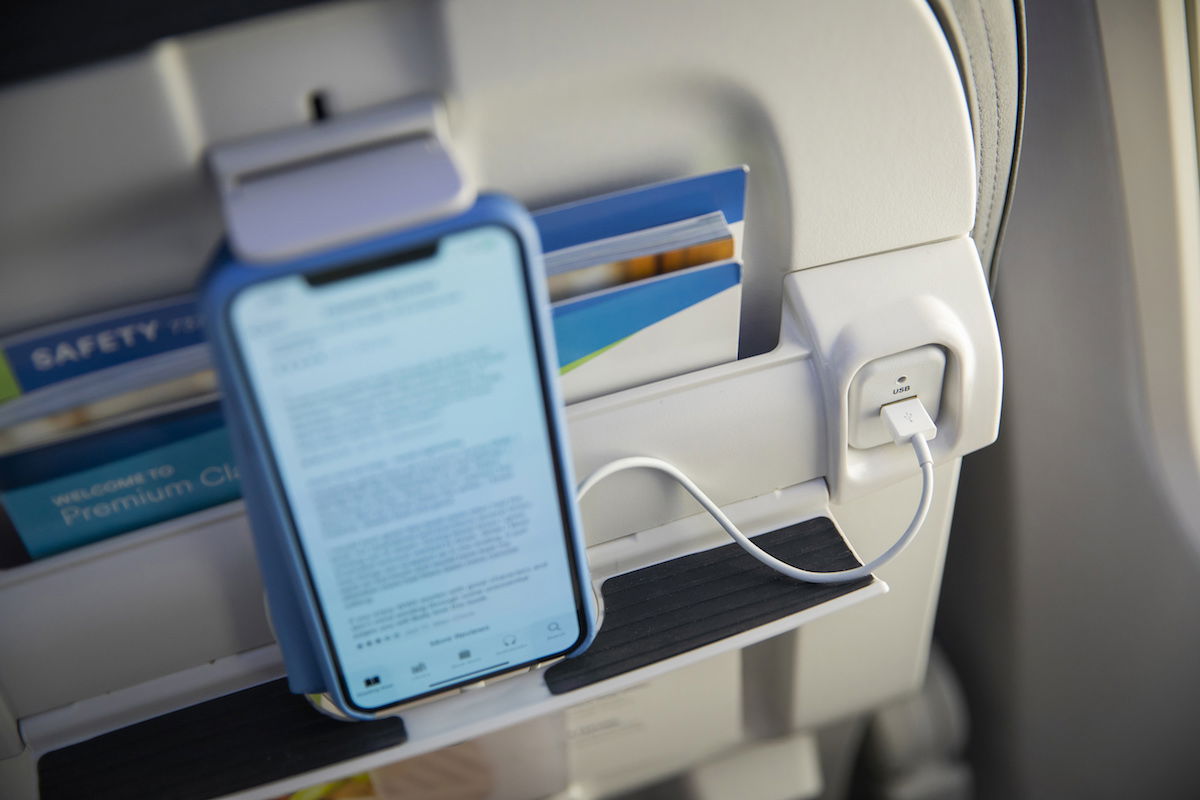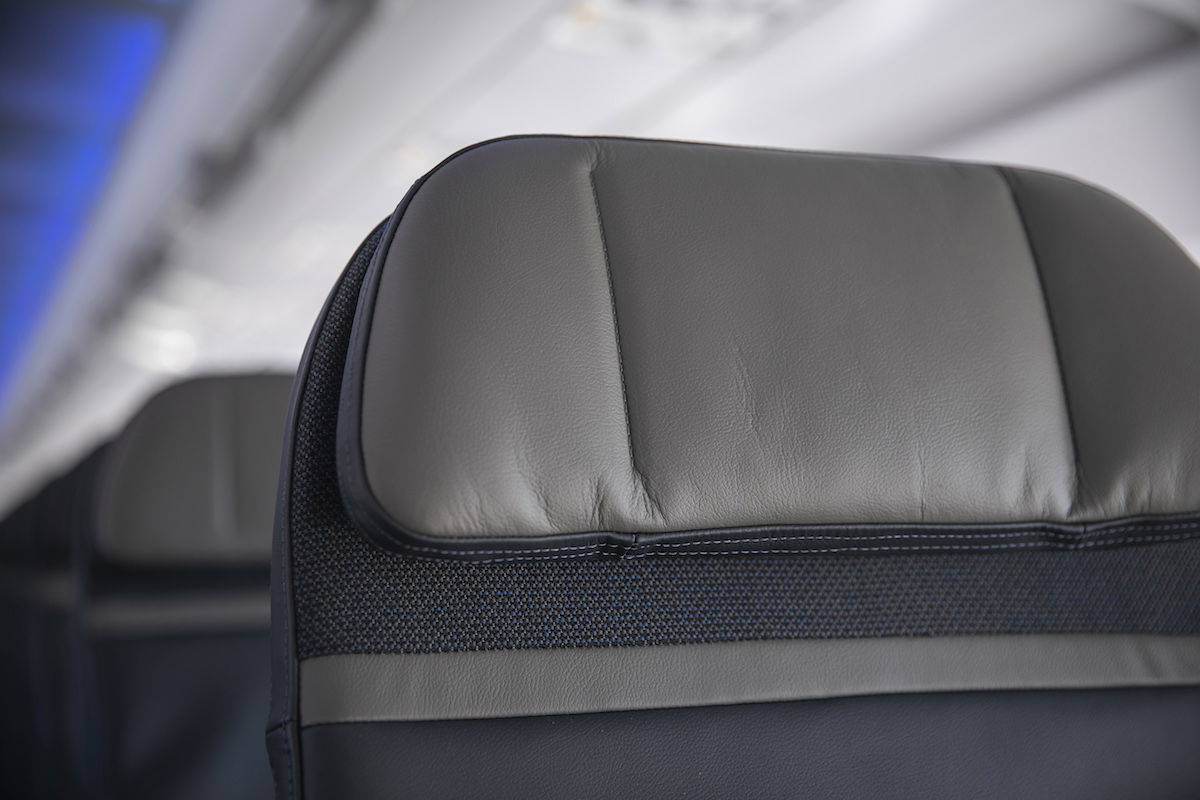 Since they're removing personal televisions, they're offering high-speed satellite Wi-Fi (for purchase), free chat, and free movies and entertainment streamed to your personal device.
Timeline for Alaska's new cabin interiors
The ex-Virgin America fleet will largely be updated before the ex-Alaska fleet, as follows:
Alaska's fleet of Airbus planes (A319s, A320s, and A321s) will be updated through early 2020
Alaska's fleet of Boeing 737-700s and three new Boeing 737 MAX 9 planes will feature the new interiors by early 2020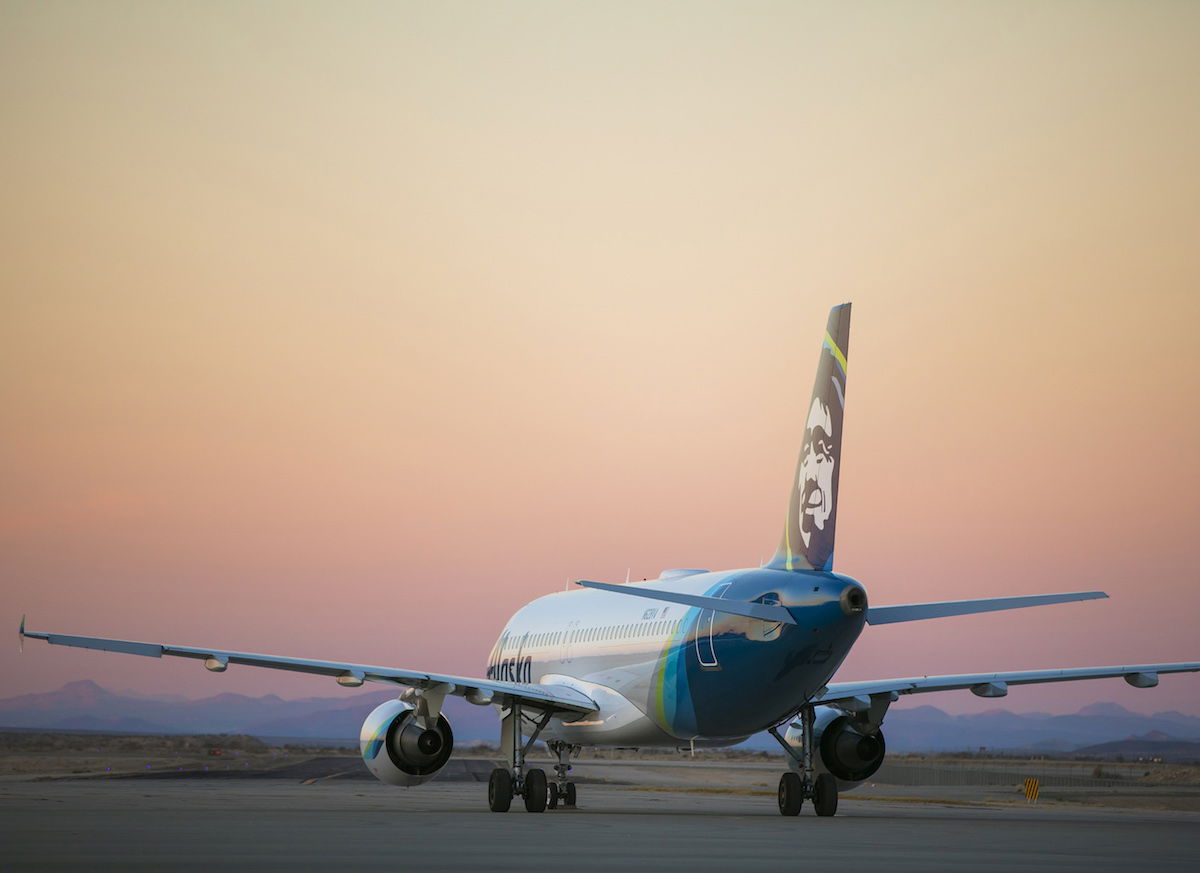 That represents 36% of Alaska's mainline fleet, and then we don't know exactly when the remaining planes will feature the new cabins.
Bottom line
These new cabins are a slight upgrade for those used to the Alaska flying experience, while they're a significant downgrade for those used to the Virgin America flying experience. It's funny that Alaska says that these new cabins offer an "elevated flying experience."
Alaska also says that these "upgraded cabins" are the result of "two years of customer research and combines the best features of Alaska Airlines and Virgin America."
Cool, I guess Alaska did the same focus groups as American — people don't want TVs! And when you fly Delta and you see just about everyone watching their personal television, clearly those people are just outliers.
What do you make of Alaska's new cabin interiors?