While many airline lounges have gotten nicer over the years, the same is true of airports as such. For the most part, transiting a global airport hub without access to a lounge doesn't suck as much as it used to. That's not the case everywhere, though there are plenty of airports where I think you can have a great experience as an economy passenger (Dubai, San Francisco, Singapore, etc.).
One of the big improvements we've seen is free airport Wi-Fi becoming more widespread. I remember years ago when it was rare for an airport to offer free Wi-Fi, while nowadays I feel like more airports offer it than not. Maybe I'm looking a gift horse in the mouth too much here, but there is one thing I find a bit annoying about how some airports offer free Wi-Fi.
Let me start with a positive example. I think Dubai Airport has the world's best free Wi-Fi offering. They offer unlimited free Wi-Fi with one click. You just open your browser, accept the terms, and you're online. They don't ask you to watch an ad, they don't ask you to enter any personal information, and they don't only give you free Wi-Fi for a certain amount of time.
There are very few airports that do that, and Dubai Airport's excellent, free Wi-Fi is one of the first things that comes to mind for me when I think of the airport.
I'm writing this from Singapore Changi Airport, which I consider to be the world's best airport by a long shot. The amenities are endless, and every time I pass through here I discover some new feature for the first time. I'm not even writing this from the lounge that I have access to, but rather from public seating looking out the window, as I find this to be nicer than the lounge.
Singapore Changi Airport offers free Wi-Fi, but with limitations. Assuming you don't want to download the airport's app, you're limited to three hours of free Wi-Fi. Not only that, but you have to either enter a phone number and have them send you a code, or you have to go to a kiosk and enter your passport information to get a code.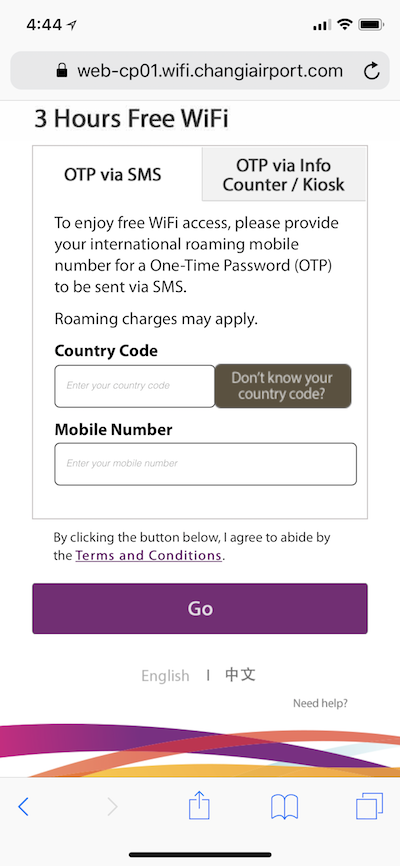 This isn't a deal breaker, but I feel like the world's best airport should also have the world's best free Wi-Fi. The irony is that Changi Airport actually has free computers you can use (which very few airports offer), yet they make it a pain to use your own device to access the internet.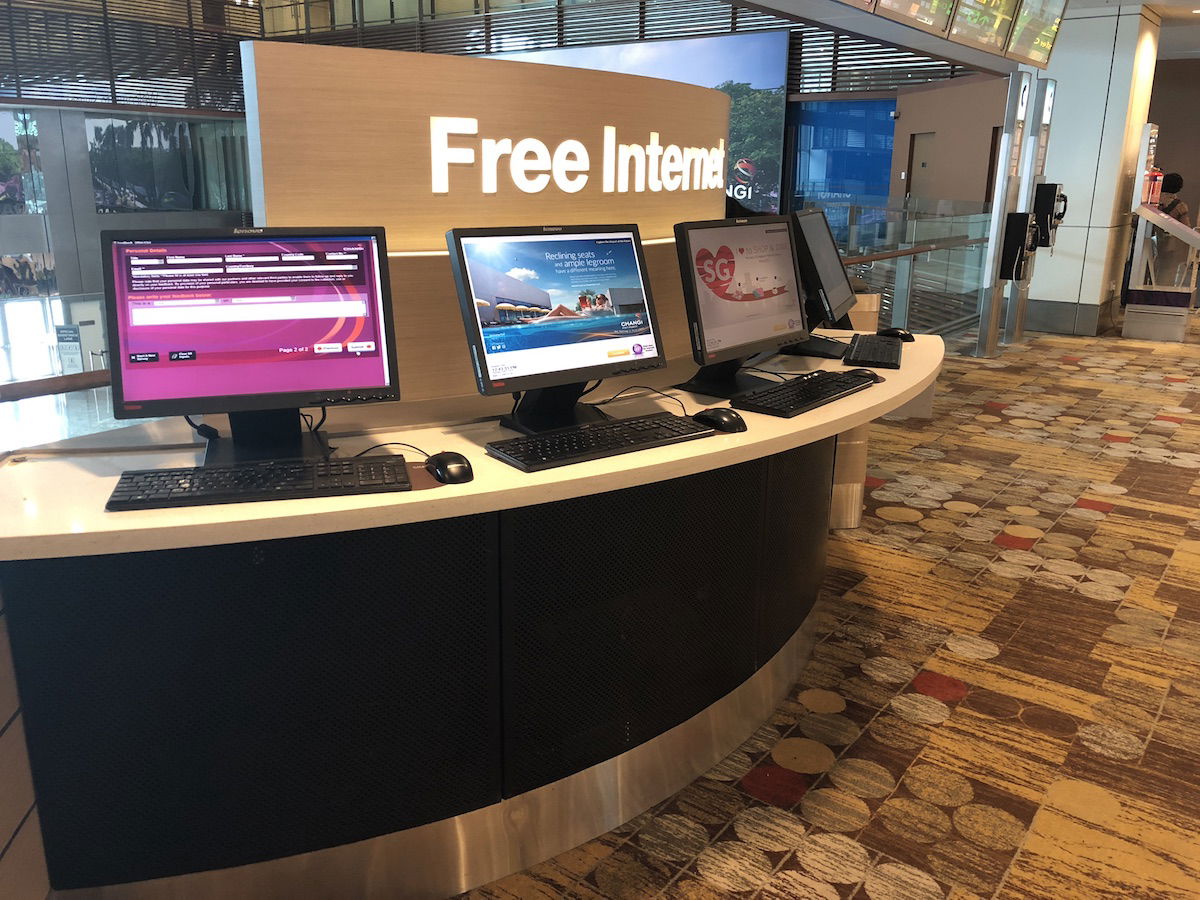 I understand when airports make you jump through hoops because Wi-Fi is sponsored by a third party, and they want you to watch an ad. However, I don't understand airports that make you jump through hoops for other reasons. Some airports want your email address. Am I the only one who just makes one up? Do they really find that they get useful data out of it, and is that worth more than the inconvenience to passengers?
Anyway, the point of this post is to encourage airport operators to do what they can to offer free Wi-Fi that's easy to connect to. Maybe I'm in the minority, but I instantly love an airport that offers free, unrestricted Wi-Fi with the click of a button. Too bad those airports are few and far between.
Can anyone make sense of why airports like Changi make you jump through hoops? Is it to limit overall usage and keep speeds up, or is there some other motive I'm missing?