Richard Branson once famously said "if you want to be a millionaire, start with a billion dollars and launch a new airline." Historically the airline industry has been extremely unprofitable for a variety of reasons. These include fluctuating oil prices, fragmented markets, foreign competition, terrorism, aging fleets, and at times airlines seemingly not being run by businesses.
I have a lot of respect for Doug Parker, who is American's CEO. Whether or not I agree with many of the changes American is making, I respect Parker because he has been in the airline industry just about his whole career, and has gone from being CEO of America West, to eventually becoming the CEO of the world's largest airline. That's impressive.
So I always take interest in what he has to say. Brian Sumers at Skift has the story of how Doug Parker recently told investors that he doesn't think airlines will ever lose money again:
"My personal view is that you won't see losses in the industry at all," said Parker, speaking June 8 at American's annual meeting. "We have gotten to the point where we like other businesses will have good years and bad years, but the bad years will not be cataclysmic. They will just be less good than the good years."

To illustrate his point, Parker compared American's 2005 to 2015. In both years, he said, the price of oil cost roughly $55 per barrel. Also in both years, U.S airlines had just about the same number of seats in the marketplace. But in 2005, the overall U.S. economy was growing more rapidly than today, measured by gross domestic product.

Yet in 2005, in what might be considered slightly more favorable conditions, American lost roughly $28 billion, while a decade later, in similar conditions, the carrier earned $19 billion.

"That's the difference between life and death," Parker said. "This is the difference between a business that was dysfunctional and one the edge of insolvency at all times and one that this vibrant and growing and taking care of its customers and employees."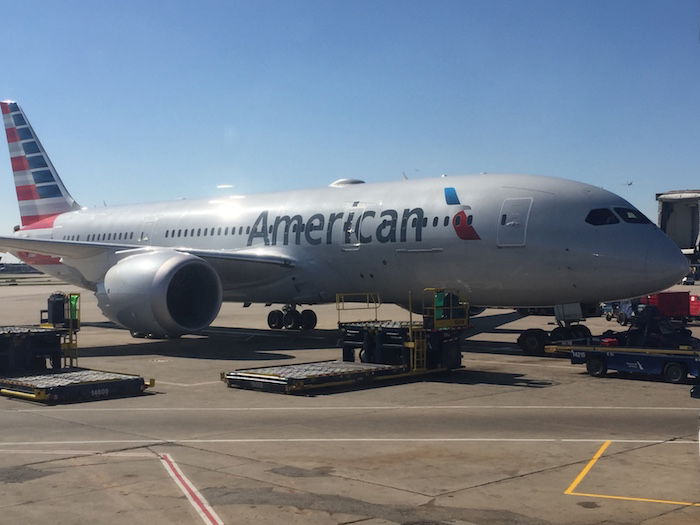 I commend Parker for sharing his opinions, and I find this to be rather insightful because of the implications of what he's saying.
I'm sure I'm not the only US airline loyalist who feels like airlines just doesn't really care about loyal customers anymore. I think now we know why — airlines seem to have gotten arrogant, and genuinely think they don't need loyal customers in order to turn profits anymore.
I'm not denying that US airlines are being better run than in the past. They absolutely are, and that's largely coming in the form of segmenting customers and charging fees, which I don't blame airlines for. Planes are also more fuel efficient, which is driving down operating costs.
But it's mind-boggling for the CEO of the world's largest airline to suggest that they "won't see losses in the industry at all."
Airlines are doing well right now, and there's merit to his 2005 vs. 2015 example. But if oil prices go higher, if there's another major terrorist attack involving planes, if there are more entrants into the market, if there's more foreign competition, etc., I don't think profits across the industry are a sure bet.
Parker's perspective seems to completely ignore how cyclical industries can be. If it's true that all airlines will be turning profits you can bet that more airlines will be launching, the market will get saturated, and then we'll get into another round of consolidation.
Over the past decade we've seen an incredible amount of consolidation, so the airlines are in a really good place right now. It just seems like the airlines are losing sight of the big picture of where the industry has been the past several decades.
I find Parker's perspective interesting, and think it's probably fairly reflective of how confident airlines feel about their situation at the moment.
What do you make of Parker suggesting that airlines won't lose money at all anymore?