Airberlin is in a dire financial situation at the moment, and is undergoing a lot of changes. On the most basic level, airberlin is leasing about three dozen of their planes to Lufthansa, in hopes of minimizing losses as much as possible. Lufthansa will use these planes to grow their low cost Eurowings division.
For a long time airberlin's problem was that they couldn't seem to decide whether they were targeting business travelers or leisure travelers, and it seems like they've finally started to regain their focus a bit. Here's how they're presenting their new focus:
Dedicated, focused network carrier will serve higher-yielding markets from Berlin and Dusseldorf, with a core fleet of 75 aircraft, as a leaner, more efficient business
Touristic business separated into an independently operating business unit as strategic options are evaluated
Up to 40 aircraft to be provided to the Lufthansa Group*, reducing excess capacity while protecting employment and minimising restructuring costs
As of now, all of airberlin's longhaul flights operate west. While that largely just seems to be how their route network has naturally progressed, in the meantime this is also related to Etihad. Etihad owns a 29% stake in airberlin, and wants anyone flying east to route through Abu Dhabi, given that Etihad flies all over Asia, Australia, etc.
Well, it looks like airberlin will soon be trying their own hand at flights to Asia again.
Airberlin is launching flights to Hong Kong as of October 2017
Aviation Week is reporting that airberlin will launch a Berlin to Hong Kong flight as of October 2017. While the flight isn't yet bookable, it seems like the sources here are pretty credible.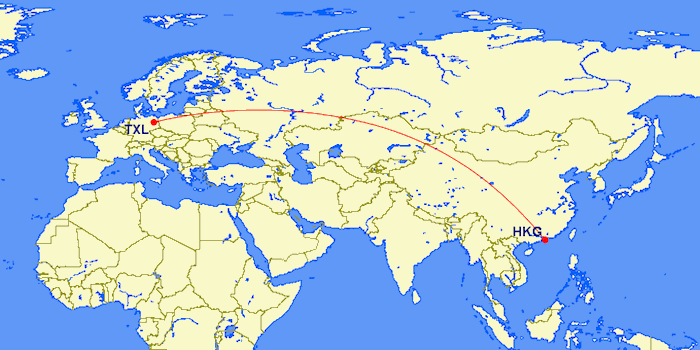 Almost a decade ago, airberlin tried flying nonstop to China, which didn't work out well. The flights lasted for less than a year, and cost the airline 32 million EUR.
In theory you'd think there would be a market for travel between Germany's biggest city and Hong Kong. While I suspect they'll have no issues filling the plane, I have to wonder if they'll be able to do so profitably.
Berlin is a very low yield market. For example, pulling up fares around the time airberlin is expected to launch, you can fly roundtrip from Berlin to Hong Kong for 482EUR. This isn't just some crazy fare sale, but rather they seem representative of the market.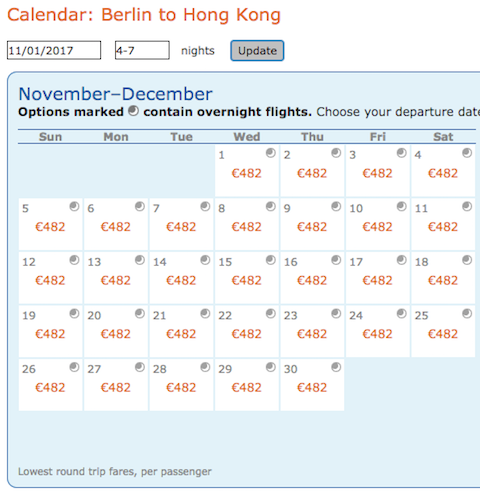 Sure, some people will pay a premium for a nonstop flight, but that's much more common in higher yield markets, and I'm not sure many will go out of their way to pay a premium to fly a nonstop on an airline known for horrible seat pitch.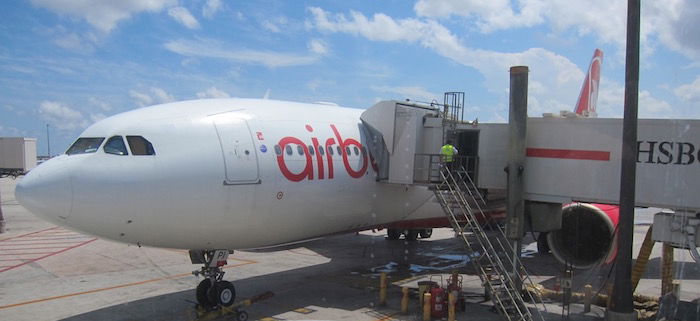 Bottom line
More than anything, I find this an interesting move for an airline that's otherwise trying to shrink and minimize losses. There's absolutely a market between Berlin and Hong Kong, but whether the yields are high enough to make the route profitable is a whole different story.
This move is also interesting as it pertains to airberlin's relationship with Etihad. They've intentionally been routing all traffic through Abu Dhabi, so I wonder which airline had a change of heart here… perhaps it signals the relationship between airberlin and Etihad slowly unraveling.
Interesting times…