I've always kind of wanted to be a flight attendant, but just for a hot minute. Not for 46 years, as seems to be the norm in the US. There is something that seems kind of fun about doing the hand motions pointing out where the exits are, having the power to kick people off planes (just kidding), etc.!
Well, for anyone in a similar situation, Air New Zealand is doing something pretty awesome. Air New Zealand is hiring temporary flight attendants to join their wide body fleet over the southern summer period.
Air New Zealand is expecting a record number of travelers this busy season, so they're hiring some temporary staff. You can apply through July 28, and successful applicants will be offered four to six month temporary contracts.
Usually flight attendant training can take 1-2 months, though Air New Zealand notes that temporary applicants will undergo a "condensed and intensive regulatory training course at the Air New Zealand Academy of Learning in Auckland," before taking to the skies in October.
Those selected for this contract will be paid a pro rated salary of up to 60,000NZD (~41,000USD) per year. That's a base salary of 40,000NZD, plus away from home travel allowances.
Per the job listing, applicants have to be at least 18 years old, and must be a permanent resident or citizen of Australia or New Zealand. They also note that you should be prepared to work over holidays, and that language skills are preferred, especially for those fluent in Mandarin, Japanese, Spanish, Korean, and NZ Sign Language.
Air New Zealand's General Manager of Cabin Crew, Leeanne Langridge, says she's looking for applicants who are resilient, have high learning agility and a natural passion for people:
"Our flight attendants have set the benchmark high. They love putting on the uniform every day and enjoy the challenge of working in a dynamic industry. While being a flight attendant can be incredibly fun, it's a demanding role that will push you to perform at your best. You need to be able to cope well under pressure and enjoy the fact that no two days are the same.

Many people tell me that they've thought about being a flight attendant at some stage in their lives, so this is a great chance for those people to give it a go."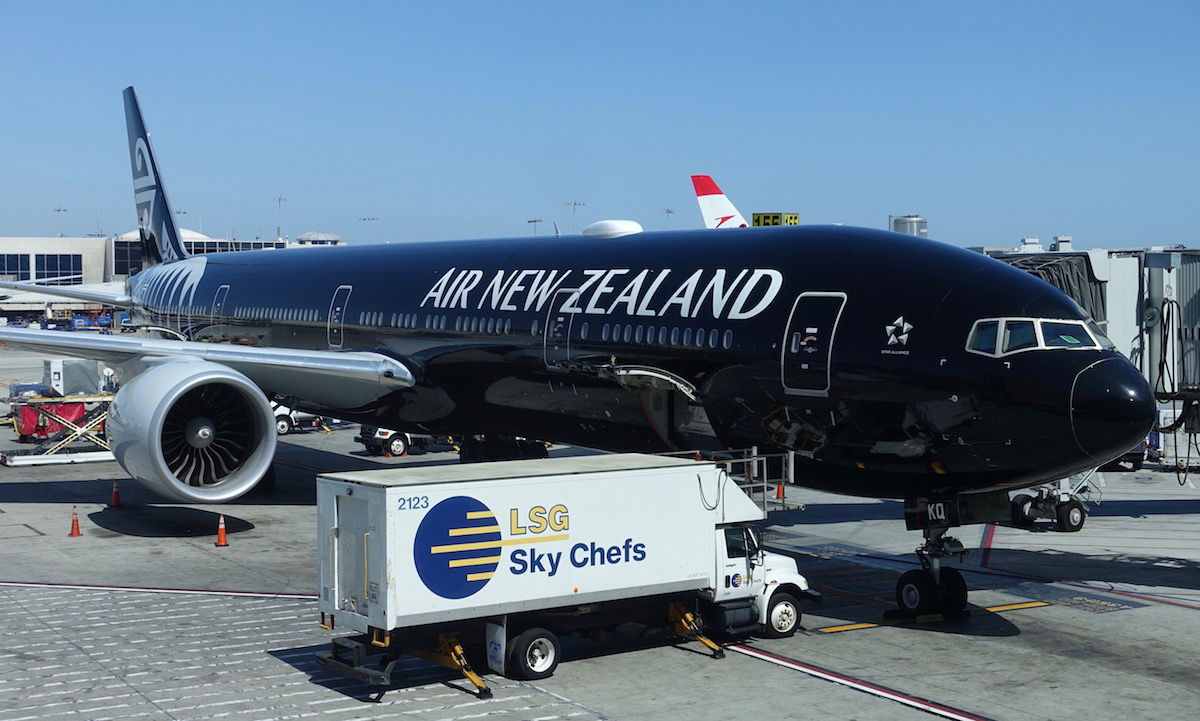 This is a really cool opportunity for anyone who has wanted to be a flight attendant. There aren't many opportunities to just try your hand at it, and if I lived Down Under I might just apply and try to take the job for science (okay, I don't think anyone in my life — especially Winston — would approve of that, but…).
Sometimes when you start at an airline (at least in the US) you're on reserve for years on end, and don't get to bid on many fun trips. Here you're starting off on wide bodies flying long routes, so that's cool.
I'm still fascinated by the logistics of this, though. Just how condensed will the training be? It's my understanding that with flight attendant training the safety aspect of it alone usually takes several weeks. So I do wonder just how they'll be condensing the information into such a short period.
It seems to me like there's a huge learning curve when it comes to providing efficient inflight service, given the challenging logistics. I'll be curious to see if this experiment is successful, or if it proves to be more trouble than its worth.
Anyone else sort of intrigued by the concept of being a temporary flight attendant?