We've seen tons of people in the airline industry on power trips post-9/11, be they flight attendants, TSA agents, or air marshals. Just about anything can be justified under the guise of "national security." Though when it comes to wasteful uses of government resources, I think the federal air marshal program might just take the cake. The fact that it's still around amazes me.
I've heard all kinds of horror stories from airline staff about air marshals on power trips, though this one might just take the cake.
A US federal air marshal filed a lawsuit this Monday over an August 4, 2012, assignment, whereby he and three other air marshals boarded an undisclosed flight. The air marshal is making claims of discrimination. How was he discriminated against?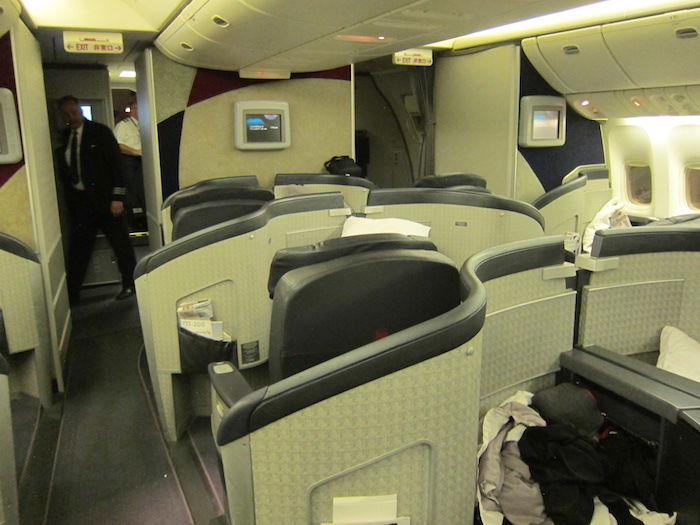 Via the NY Daily News, here's how the event unfolded:
Before takeoff, a flight attendant spilled a tray of drinks on Maldonado and "responded by laughing sarcastically and walking away without apologizing … or offering to clean the spill," according to the suit, filed in Brooklyn Federal Court.

In the suit, Maldonado says he believed the flight attendant spilled the drinks deliberately.

Thirty minutes later, she offered another air marshal the choice of three different meals — but only offered him a "beef" entrée, Maldonado claims.

Outraged, he rushed up to the cockpit, where he informed the captain that he might be required to report the incidents to the TSA's Mission Operation Center in Washington, D.C.

The captain clearly wasn't in the mood for Maldonado's complaints.

"Are you mad? Because I don't want a mad person with a gun on my plane," the captain said, according to the suit.

"I didn't serve 21 f—–g years in the military being shot at so that you can threaten me with a phone call!" the captain said, according to court papers.

Maldonado made good on his threat, but the captain barred him from getting back on the plane.
The air marshal was suspended for seven days, which he claims was a retaliatory move from his supervisor due to previous complaints he had filed with the agency.
Chip on your shoulder, much, Mr. Air Marshal?
Bottom line
Yeah, clearly the flight attendant deliberately spilled a tray of drinks on the air marshal, and conspired not to give him his meal choice. And clearly he was suspended for seven days because his supervisor was conspiring against him.
Kudos to the captain on this one. I wish we knew who it was, so we could buy him a drink (or seven).