Uh oh, they're disrespecting Justin Trudeau!
Qatar Airways recently acquired a 49% stake in Air Italy, which was formerly known as Meridiana. This seems to be Qatar Airways' attempt at putting Alitalia out of business (though I doubt that will ever happen).
Qatar Airways has big expansion plans for Air Italy. To start Qatar Airways leased them some A330s, but soon the airline will be getting 787s from Qatar Airways as well, to further fuel their expansion.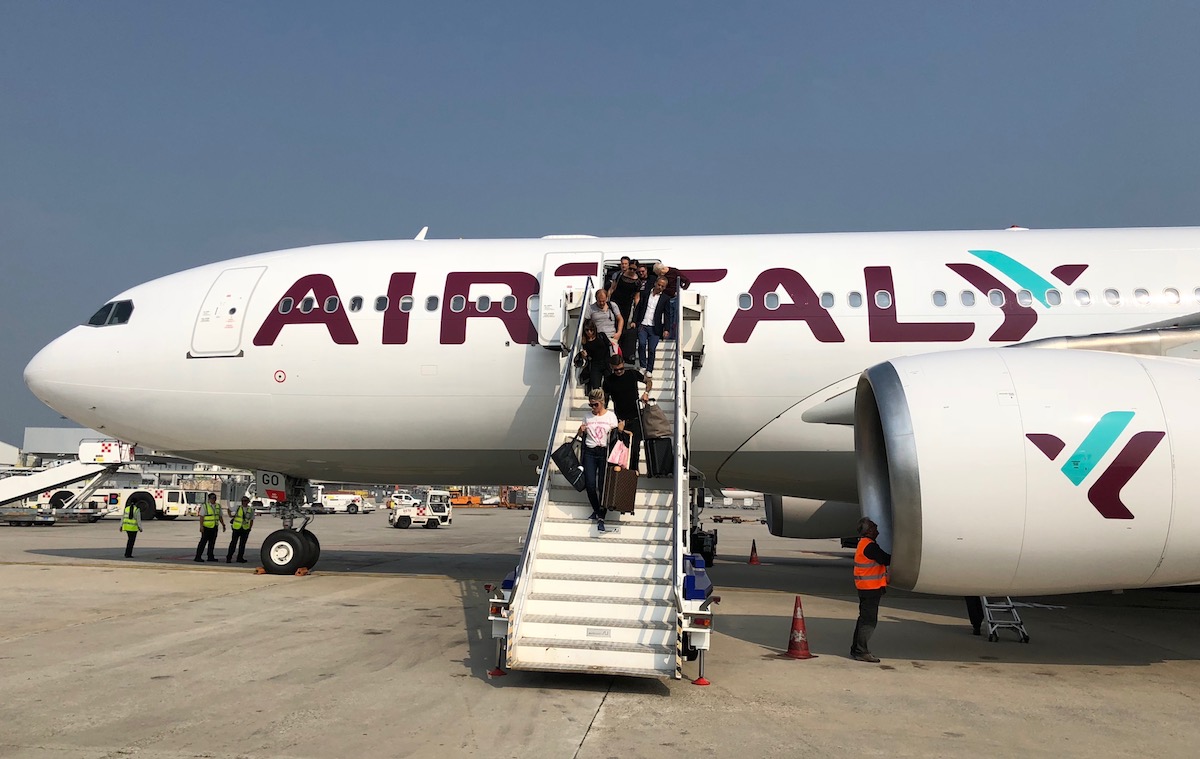 Presently Air Italy's US destinations include New York and Miami. Then just over a week ago the airline announced they'd start flying to Los Angeles and San Francisco as of April 2019. Now the airline has announced a fifth North American destination.
Air Italy has just announced that they'll be launching flights between Milan and Toronto as of 2019.
This complements Air Italy's other longhaul routes, to Bangkok, Delhi, and Mumbai, which creates quite a connecting network.
Air Italy's new Milan to Toronto route
Air Italy will launch 4x weekly nonstop flights between Milan and Toronto as of May 6, 2019. The route will operate with the following schedule on Mondays, Wednesdays, Fridays, and Sundays, using Airbus A330-200s:
IG923 Milan to Toronto departing 1:55PM arriving 5:15PM
IG924 Toronto to Milan departing 7:45PM arriving 10:10AM (+1 day)
The flight will cover a distance of 4,148 miles in each direction, and is blocked at 9hr20min westbound and 8hr25min eastbound.
Air Italy has an excellent onboard product
I recently reviewed Air Italy's business class product based on my flight with them from New York to Milan. The hard product isn't great, as they have slightly angled seats (though the angle is almost not noticeable).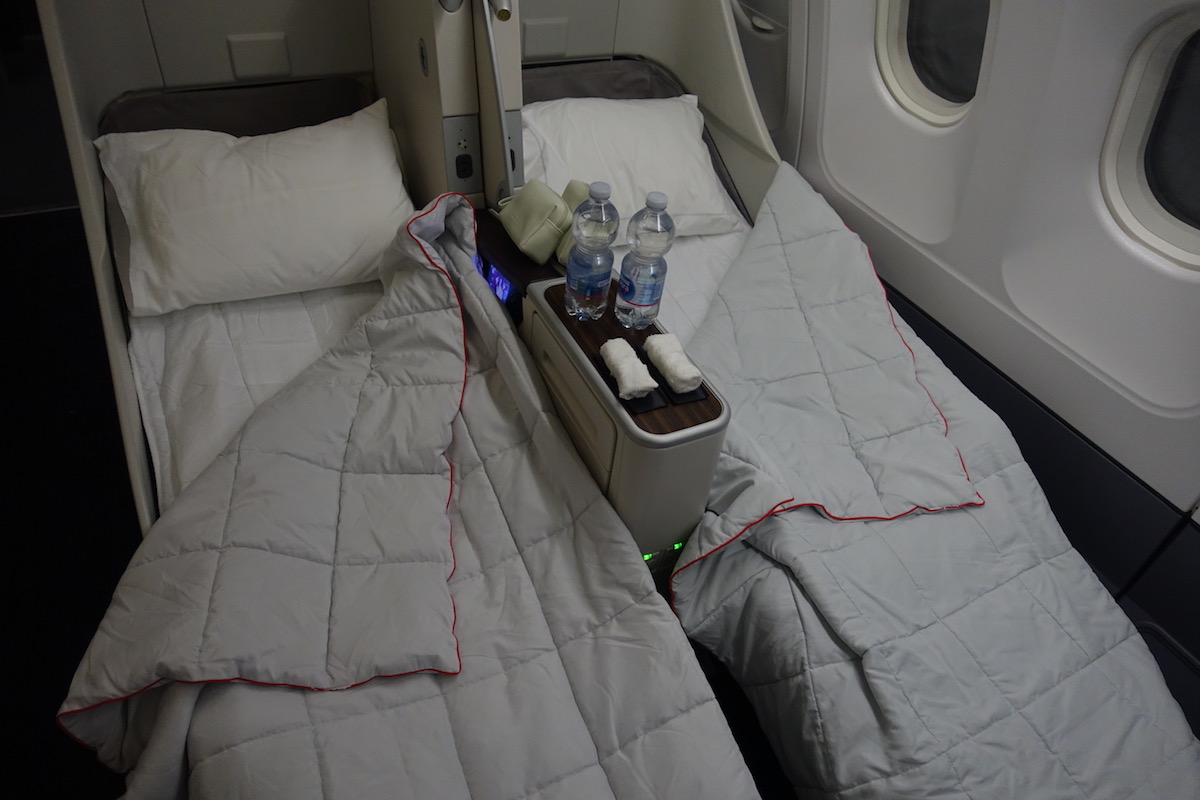 However, the service, food, drinks, and amenities, were all top notch. I'd fly them again in a heartbeat, especially if traveling with a companion (due to the configuration).
Redeeming miles on Air Italy
The best way to redeem miles on Air Italy is to book through British Airways Executive Club. British Airways shows Air Italy award space online, and the pricing for this route should be as follows:
25,000 Avios one-way in economy class
75,000 Avios one-way in business class
The catch is that the carrier imposed surcharges for Air Italy redemptions recently increased significantly, so you can expect to pay significantly more fees for travel originating in North America than for travel originating in Europe.
Note that this flight literally just became bookable and there's a lot of award availability, but I'm having issues with pricing Air Italy awards on ba.com. I imagine this will solve itself shortly.
I wonder what Air Canada will say…
The "big three" US airlines love playing the victim card when it comes to the Gulf carriers, even though they have no grounds for doing so. The US just doesn't have very protectionist policies when it comes to this stuff.
However, I'm very curious to see how this plays out in Canada. The Canadian government has an extremely protectionist policy when it comes to the Gulf carriers. Emirates, Etihad, and Qatar are highly restricted in terms of the flights they can operate to Canada (though the UAE was recently granted some more slots as part of a bilateral agreement).
So Air Canada hasn't fought the same battles the US carriers have tried to fight (unsuccessfully), since they haven't had to. I'm curious to see if Air Canada tries to object to this Air Italy expansion, arguing that this is an attempt by Qatar Airways to get around their agreement with Canada.
Bottom line
We sure are seeing a lot of expansion at Air Italy. I knew they'd grow, but I didn't think we'd go from two to five North American destinations this quickly.
Since all of these flights will be operated by A330s, it sure sounds to me like Qatar Airways may be leasing even more A330s to them. Air Italy was eventually supposed to get 787s, though those aren't scheduled yet. I guess this works out well for Qatar Airways, especially given the extra frames that they have due to the Gulf blockade.
What do you make of Air Italy's new flight to Toronto? Do you think this is going to get political?