It's sort of scary how often we hear stories about Air India flights being diverted due to rats onboard. For example, this past Saturday an Air India Boeing 787 bound from Melbourne to Delhi was diverted to Singapore after a rat was spotted onboard.
It might sound like a joke, or like something out of Samuel L Jackson's "Snakes On A Plane" movie, but this actually has the potential to be very dangerous. It could be catastrophic if a rat bit through an aircraft's wiring. It could lead to a loss of control, given that most planes have fly-by-wire technology nowadays.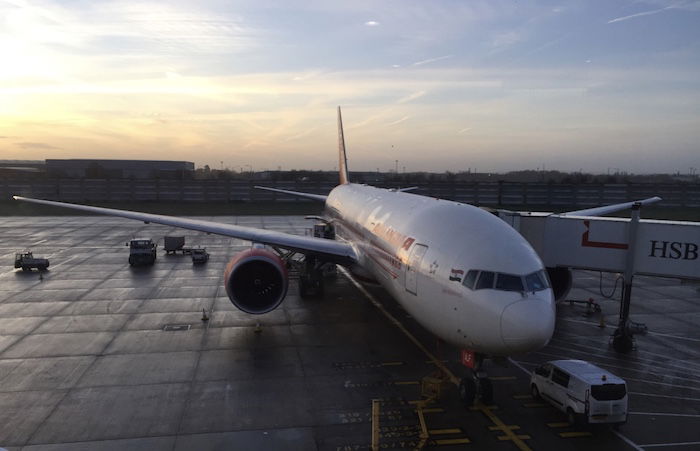 Fortunately it looks like Air India is finally taking their rat problem seriously, including their chairman personally carrying out an inspection at Delhi Airport, and also instructing the staff on proper protocols (admittedly him carrying out an inspection was probably more symbolic than anything, since it's probably not his area of expertise).
Via Business Standard:
After the frequent grounding of its aircraft due to rodents, Air India chairman Ashwani Lohani carried out an inspection at Delhi airport and directed the staff to ensure strict maintenance and cleanliness of the hi-lift trucks used by catering companies.

Also, staff of the government-owned airline will be restrained from eating meals in the ramp area (where the aircraft is parked during boarding). "We have also requested Delhi International Airport Ltd to provide space for a staff canteen," said Lohani.

"We are tightening the maintenance and cleanliness of food hi-lifts by private caterers. I did a long inspection on the ramp today and am certain things will improve," Lohani stated.
Botton line
I'll be curious to see if the number of diversions and cancellations at Air India due to rats actually decreases. This is something which needs to be taken seriously, not just because of the potential cost of diversions, but because of the safety implications.