While there are more modern and fuel-efficient planes in operation nowadays, I think the 747 will go down in history for the role it served in aviation. For decades it was the backbone of many airlines' longhaul fleets, allowing them to serve destinations that were previously not accessible. While the 787 and A350 are fuel-efficient and ultimately have a hugely positive impact on the industry, it just doesn't feel the same to board a 787 as it does to board a 747, in my opinion.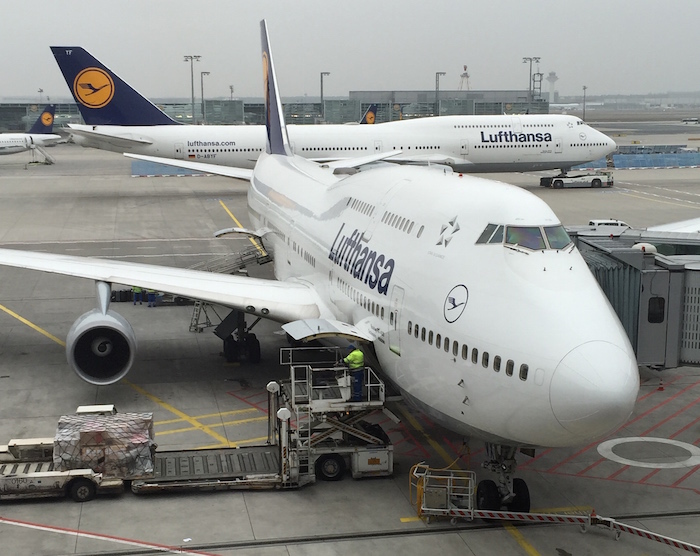 We've seen many airlines retire 747s over the past few years, and that has made for some beautiful tribute videos. My favorite is probably this one from Singapore Airlines — the announcement after landing makes me nearly cry just about every time I see it:
It looks like Air France will be the next airline to retire the 747, and they're planning a tribute flight which you can be a part of. The Air France 747 tribute flight will take place on January 14, 2016, at 11:30AM. The flight will be a scenic flight over France's landmarks, and business class lunch and champagne will be offered to all passengers. After the flight, passengers are invited to have a drink at the foot of the aircraft.
Tickets on this flight are now on sale for 220EUR, and can be booked by phone. That seems very reasonable for such a special flight.
Here are the full details, from the press release:
On 14 January 2016, Air France is offering its customers a unique experience on board an exceptional tribute flight over France and its legendary landmarks!

More than 45 years after the first flight from Paris to New York on 3 June 1970 by the aircraft affectionately known as the Jumbo Jet, the Company salutes with emotion the last flight of this legendary and easily-recognizable aircraft.

Flight AF747 will take off at 11:30am from Paris-Charles de Gaulle for a unique experience: Business class lunch and champagne for all, with an inflight commentary including a tour of France's history and legendary landmarks.

On arrival at Paris-Charles de Gaulle, the passengers of flight AF747 will be invited to discover the Company's aircraft maintenance workshops and share a tribute drink at the foot of the aircraft.

As from 7 December 2015, customers can book their ticket on board flight AF747 by calling 01 56 93 70 28 (+33 1 56 93 70 28 from outside France) from 10am to 5pm from Monday to Friday. The fare is fixed at €220 for the entire cabin.
If I knew I could make it to Paris in mid-January I'd absolutely take part in this flight, as it seems like an awesome time. Hopefully some of you are able to book it!