Air Belgium is a startup airline based in Charleroi, which operates a fleet of four Airbus A340-300 aircraft. Their business model is to operate flights between Charleroi and China. As of now they operate a single route between Charleroi and Hong Kong 3x per week, though the airline has said that they'll be adding flights to mainland China this fall.
At the moment the airline seems to be using two A340s (very inefficiently) to operate their Hong Kong route, leaving them with two more planes to lease out to other airlines.
The airline has been operating some flights on behalf of Air France. Specifically, Air Belgium operated Air France's flights between Paris and Libreville, and has also been operating flights on their behalf between Paris and Lagos.
It looks like Air Belgium will now be operating flights on behalf of yet another airline. Air Belgium will be operating select British Airways services over the coming days. As of now, Air Belgium will be operating British Airways' flights from London to Cairo on September 3-5, and British Airways' flights from Cairo to London on September 4-6.
As of now that's all I see updated in the schedule, though I wouldn't be surprised to see their flights extended further, since it's possible this is part of a larger lease agreement.
Air Belgium's A340s have fully flat staggered seats in business class, which I'd say are better than British Airways' 2-3-2 business class seats on the 787.
Meanwhile in economy I'm a fan of the 2-4-2 layout, which I prefer to the 3-3-3 layout on the 787.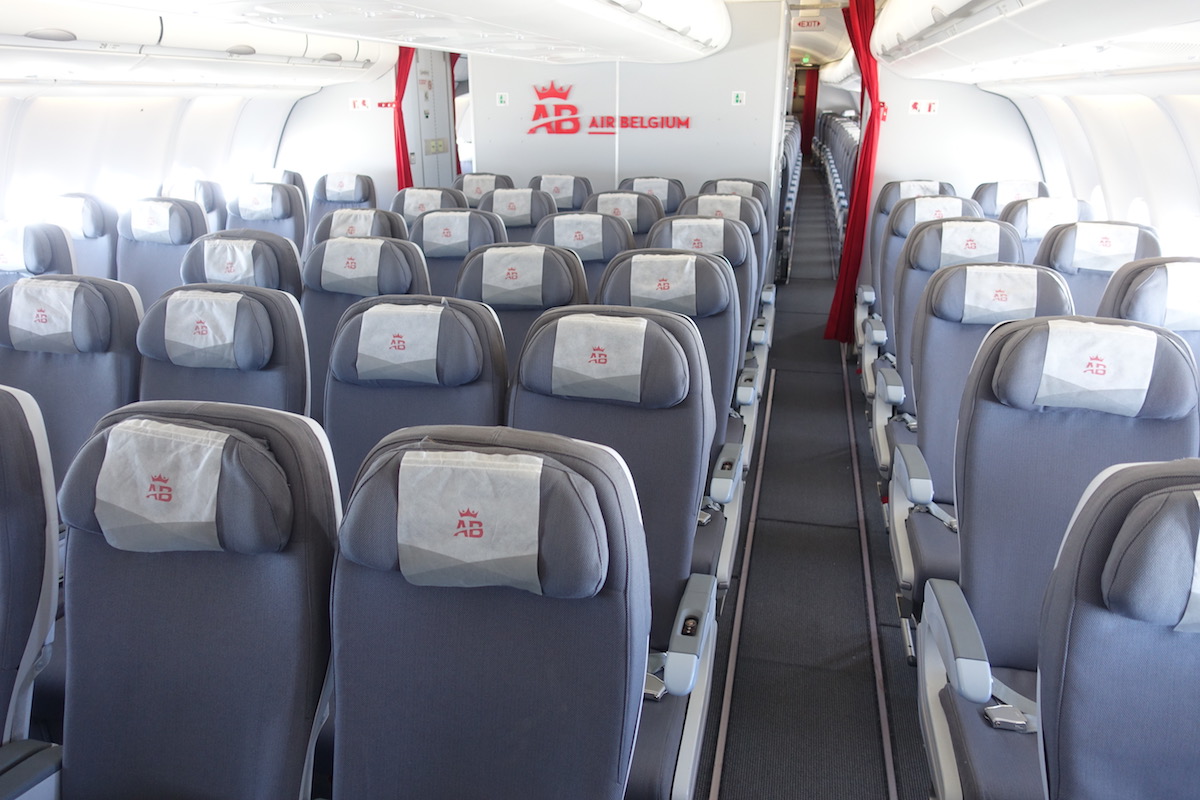 Air Belgium crews are generally excellent, so I think the only real downside is that their entertainment selection isn't that great.
My guess is that British Airways is leasing an Air Belgium plane due to a general shortage they have resulting from 787 engine issues. With a few of those planes potentially out of service, they're having to move around their schedule somewhat.
As I've been saying all along, for the time being it sure seems to me like Air Belgium's best method for not losing money is to lease out their planes. Presumably they can turn a modest profit by doing this, which is better than losses. Then again, they claim to be doing better on their Hong Kong route than I anticipated, so who knows…
(Tip of the hat to @jbbahamas)