Like many of you, I manage the miles & points accounts for my entire family. I rely on them to use the right credit cards for their spend, but the rest is on me, including making sure that their points don't expire, helping them redeem their points, etc.
Fortunately AwardWallet helps me keep track of the expiration dates of the points in all those accounts, and they even send me emails when points are close to expiring.
A few days ago while updating the balance of all accounts I noticed that a family member's Aeroplan miles were set to expire in a couple of weeks. There were 329,000 miles in the account, so that's a significant number of miles that I wanted to make sure didn't expire.

In this post I wanted to talk about what I did, for anyone who might be in a similar situation.
What is Aeroplan's mileage expiration policy?
Aeroplan miles expire after 18 months of inactivity. Virtually any kind of mileage activity would qualify for extending the expiration, which includes earning, redeeming, donating, or transferring Aeroplan miles.
What's the easiest way to extend the expiration of Aeroplan miles?
While there are lots of ways to extend the expiration of Aeroplan miles, which is easiest and quickest?
Generally speaking I tend to think there are a few most common ways to extend the expiration:
Redeem miles for an award ticket
Redeem miles for merchandise
Donate miles to charity
Transfer over points from another program, like Amex Membership Rewards, Marriott Rewards, etc.
Transfer miles to another member at the cost of two cents per mile, with a minimum of 1,000 miles per transaction
So while all of those are potentially worth considering, this post is about the easiest and quickest ways. Which would I recommend?
Personally my go-to option would be to transfer 1,000 Amex Membership Rewards points to Aeroplan. They typically transfer instantly, and even just a small transfer would reset the expiration.
Earn Amex Membership Rewards points with these cards:
The other good option (which will also make you feel good) is to just donate 1,000 miles to charity. Aeroplan works with a variety of charities, and this also resets the expiration instantly.
To get started doing this, just go to the "donate miles" page on aeroplan.com. There you'll see that they partner with a variety of charities.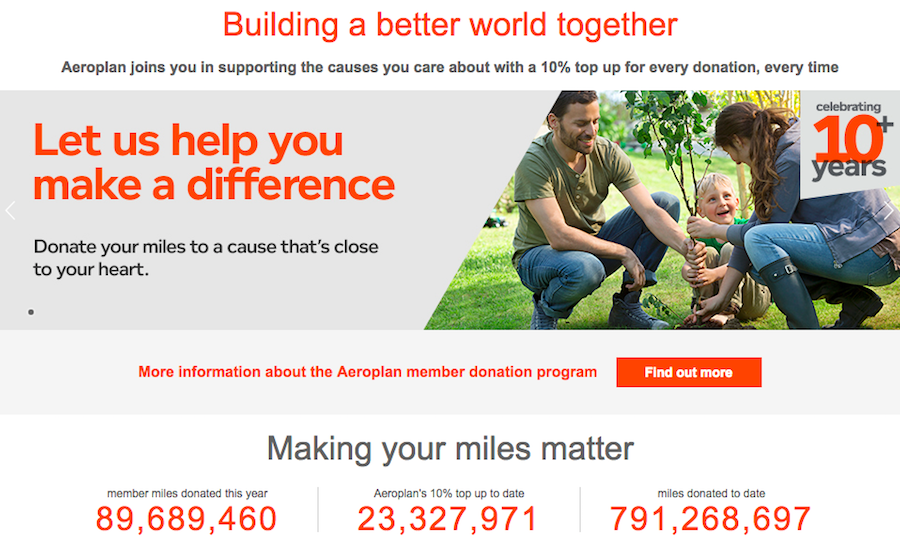 In my case I selected Doctors Without Borders, and donated 1,000 miles.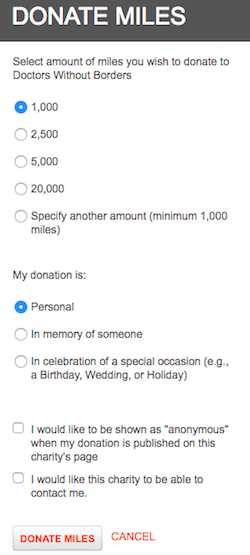 Then there was a confirmation page.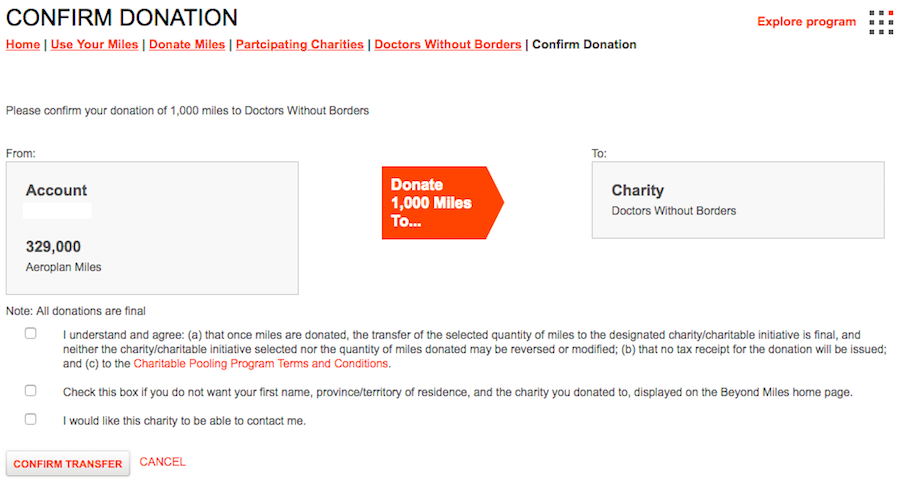 After logging out of the Aeroplan account and back in, I saw that the expiration date had been extended by a year.

Now, before someone says "you're cheap, you should donate more miles," that's an interesting point to address.
While I'm all for charity, I think it's worth keeping in mind that generally redeeming miles for charity isn't a way to maximize value for everyone. Typically the way it works is that the airlines are just making some cash contribution based on how they're accounting for the value of miles, and that amount is almost always going to be lower than what I value the miles at, since I'm good at redeeming them. When it comes to being charitable, you're almost always better off donating cash than miles.
Bottom line
Generally speaking I think the easiest and quickest way to extend the expiration of Aeroplan miles is to just transfer over 1,000 points from Amex Membership Rewards.
However, in those instances where someone doesn't have that ability, or where that's too complicated, donating 1,000 miles is the quickest and cheapest way to extend the expiration of Aeroplan miles.