A few days ago I shared my experience flying Adria Airways business class from Munich to Ljubljana. Generally I think there's not much variance in terms of the quality of intra-Europe business class, though this flight was an exception in just about every way.
I was curious if my experience was indicative of the typical Adria experience, or it the airline had a bit more to offer. Fortunately a couple of days later I flew Adria Airways' business class on the CRJ-900 from Ljubljana to Skopje, to see how the experience compared.
Ljubljana is Adria's hub, though they don't operate their own lounge at the airport, but rather use the contract airport lounge, which is quiet and totally fine.
Perhaps the highlight of the airport was that a WOW Air plane was parked on the apron, as it had just flown in from Iceland.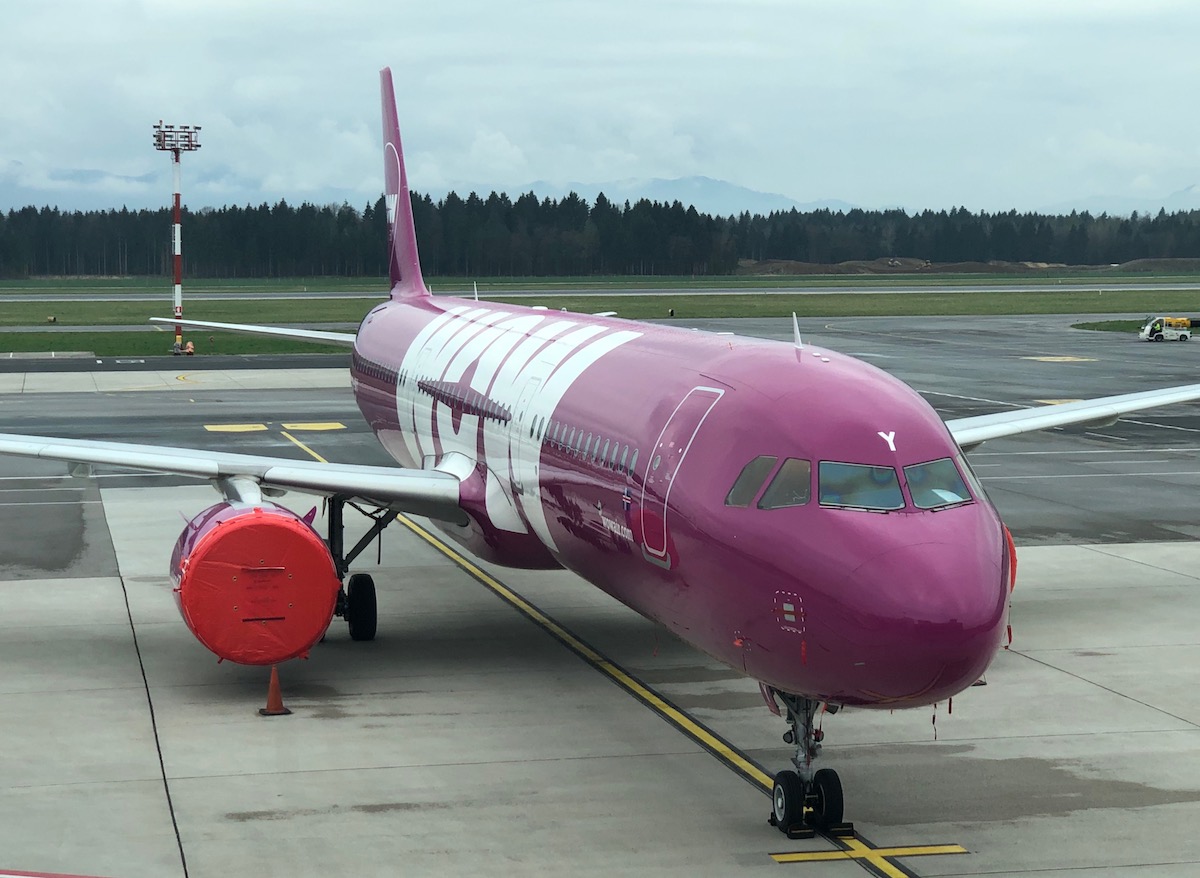 The benefit of flying the CRJ is that it's in a 2-2 configuration, and in business class they block half of the seats. Also, the legroom was generous, unlike on the previous flight.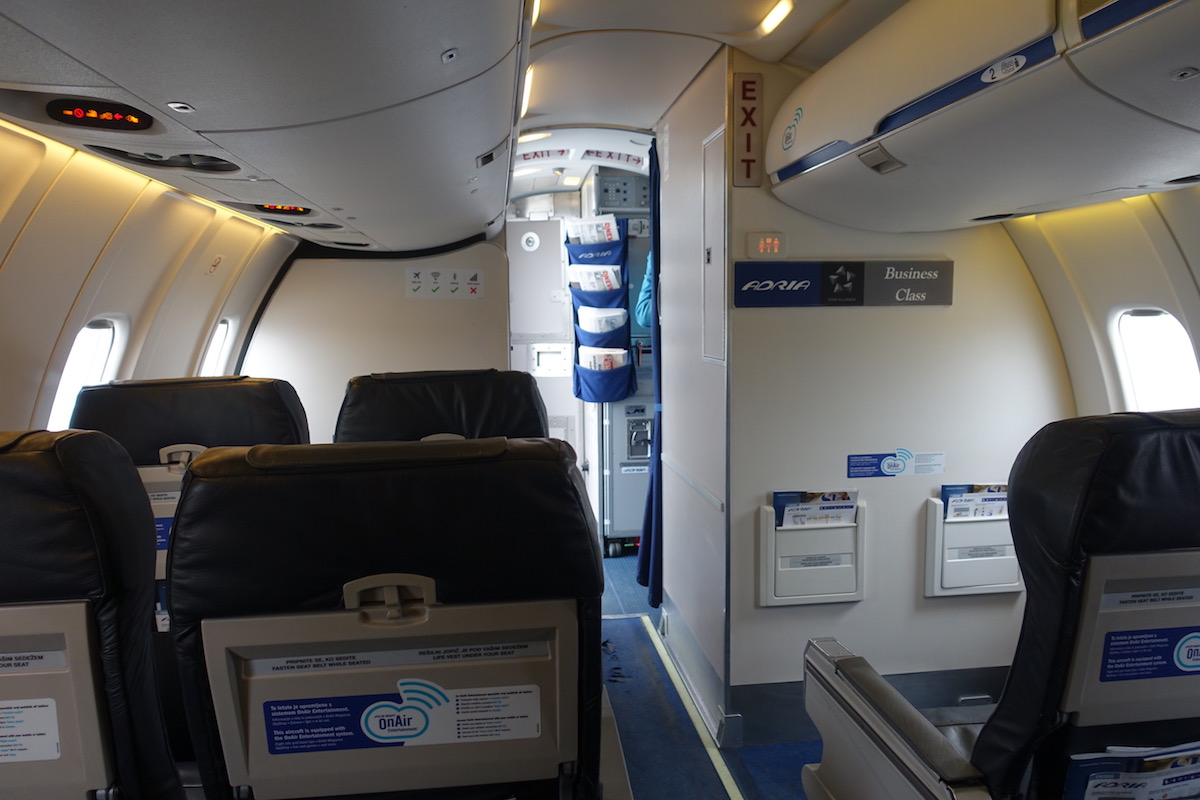 Unfortunately the cabin wasn't very well maintained, as the carpet was filthy and ripped.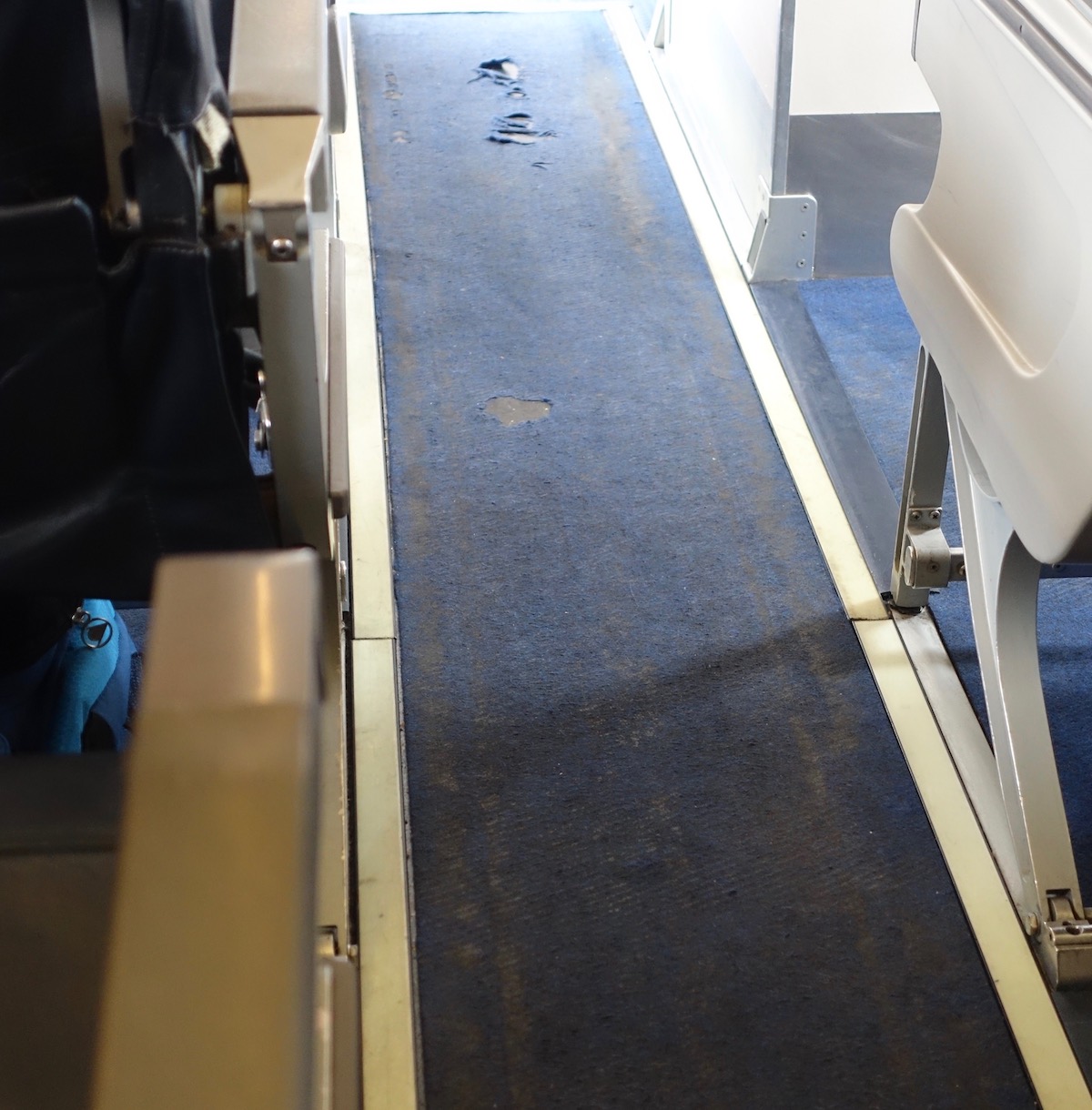 On the plus side, just about everything else about the experience was significantly better than on the previous flight, and about in line with what I'd expect in intra-Europe business class. The flight attendant working business class was kind and well intentioned, which I can't say about the previous crew.
Much to my surprise, there was a hot meal on this 70 minute flight.
The meal included a cheese plate, a piece of cheese bread, some beef with veggies and potatoes, and chocolate cake for dessert. The meal was mostly quite good, except the beef was as tough as leather.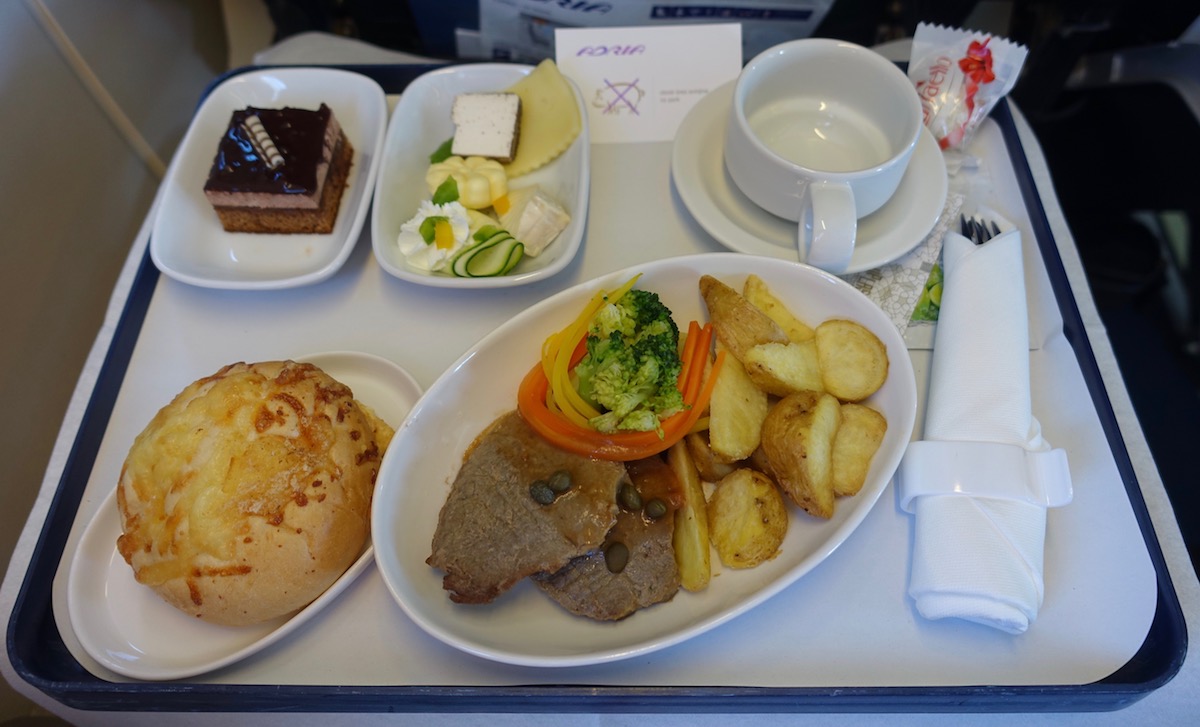 After the meal I had coffee — Adria serves instant coffee, which isn't exactly great.
The flight departed and arrived on-time.
Bottom line
Adria won't be winning any awards for their onboard product anytime soon, but that's also not that surprising. On the plus side, the CRJ featured significantly more legroom than the A319, and the service was also much friendlier. This plane sure could use a deep cleaning, though…
All things considered, I was expecting Adria to be better than they were, though.