A friend invited me to Alaska's Board Room in Seattle yesterday, so I figured I'd write up a quick review. I'm pretty sure I've been to just about every other lounge operated by a US carrier, so I wasn't expecting it to be too different from the others; they're all basically the same (at least when looking at the big picture, comparing them to lounges in virtually any other country).
And overall the Board Room was the same. Well, maybe it was a bit nicer. The first thing worth noting is that in addition to those with lounge memberships, Alaska lets their paid first class passengers into the lounge, which is certainly nice. The Board Room is located just past security, so is easy to find. The agents at the entrance were very friendly; no matrons here! They seemed like they legitimately wanted to help.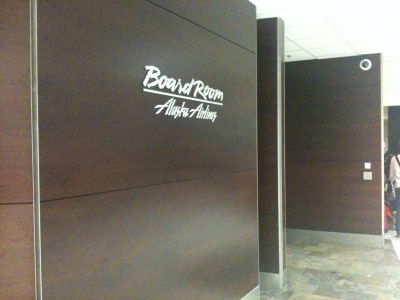 Board Room entrance
Since this is their "flagship" Board Room it's rather large. At the entrance there's a staircase leading to the second floor, along with a walkway to the seating area on the first floor. Both floors have a serving area, and the first floor has some computer desks while the second floor has more seating.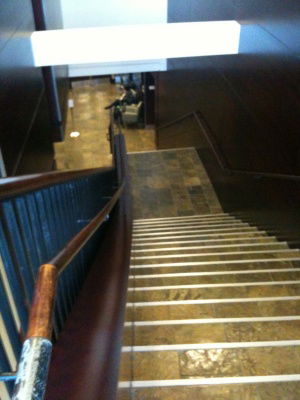 Staircase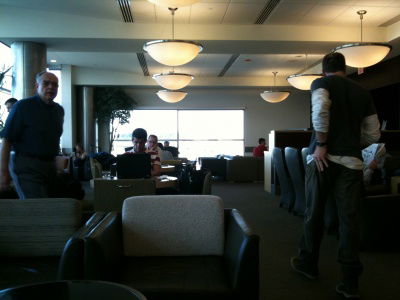 Second floor seating area
The views of the apron are very nice, especially on a beautiful day like yesterday.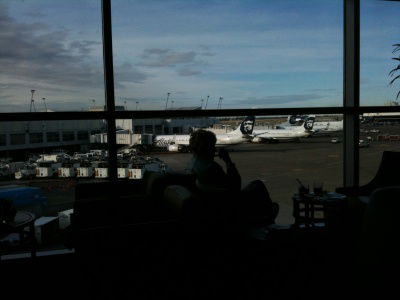 Views
You know how I'm obsessed with hot nuts on United? Yeah, well it seems like the Alaska folks like their soup. During lunch time the Board Room has soup, and in yesterday's case it was some sort of cheddar broccoli soup. That's in addition to veggies, cheese cubes, chips, snack mix, and animal crackers. There's also a soft drink serving station (with real glasses) and a counter where the agents will pour you booze (no self serve).

Drink dispenser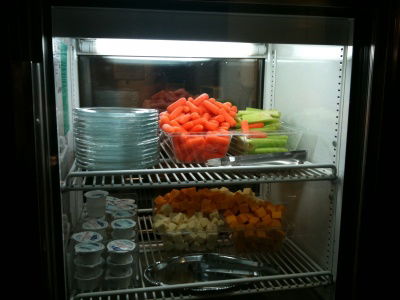 Veggies and cheese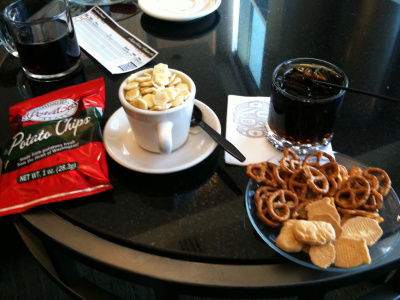 The "spread"
Not bad at all!