I'm staying at the Grand Hyatt Santiago right now, which is a spectacular hotel. The service and rooms are easily up to Park Hyatt standards, and I can't say enough good things about the hotel… except for the showers.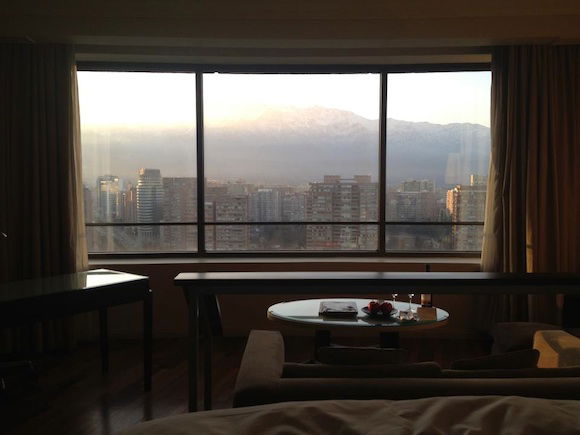 It's 2012 and I don't get how hotels still can't get showers "right." There are a few things that are important to me when it comes to showers:
Good water pressure
Good temperature control
Good draining
Easy to access and use controls
The hotel does well in the first three categories, though fails miserably in the last.
Here's a picture of the shower: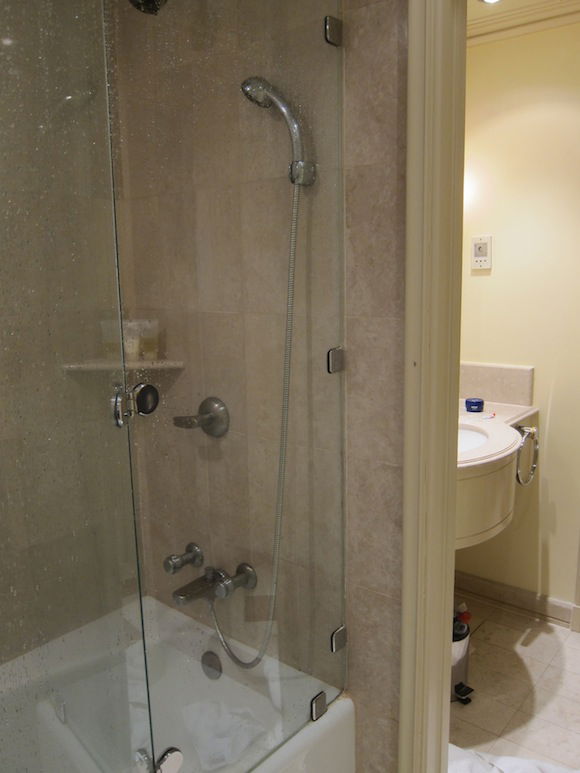 And here's a picture of the shower controls: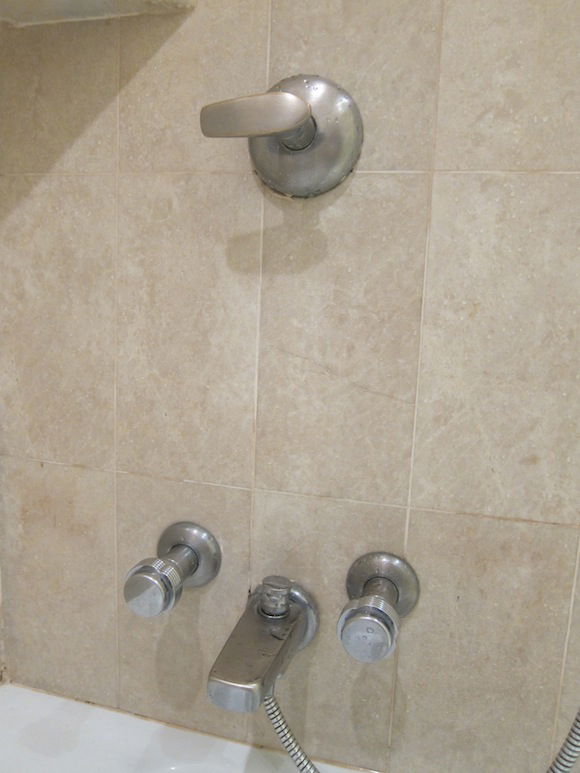 So what are my issues? First of all, see the glass shield in the first picture? That first piece of glass can't be moved, so in order to access the shower controls you literally have to be in the shower.
That would be all that bad if the shower controls were labeled. I don't know which side is for hot water and which is for cold water, and even worse, in order to turn them off you have to twist them in opposite directions. So it's not even that you can turn both in the same direction to get the desired temperature you want. To make things even worse you have to twist the knobs at least 10 times before the water is all the way on or off. Using the shower at this hotel is one of the many activities contributing to my carpal tunnel syndrome.
I thought I finally had it all figured out last night, because I was at least able to make it so water would first flow out of the bath noozle instead of the shower nozzle. So I got into the shower this morning all bleary eyed with no trepidation, only to find that water still flowed out of the shower nozzle first. To say freezing cold water woke me up would be an understatement.
I love this hotel but I'm terrified to take showers. And that's not in anyone's best interest.
But seriously, Hyatt, Starwood, etc., any interest in hiring me as a shower consultant? 😉
Or am I in the minority in caring so much about decent hotel showers? Yeah, I know, this is most definitely a #firstworldproblem…