Even when flying in premium cabins, travel isn't always seamless. There are still so many things that can go wrong, from airport security to long lines at customs/immigration to surly flight attendants to bad food to lost bags.
But I think I can officially say that my flight from San Francisco to Munich on Lufthansa was – dare I say it – almost perfect.
Check-in was smooth, the security lines were short, and the United Global First Lounge they use at SFO is fairly nice. We were escorted to the gate by a Lufthansa representative meaning there was no wait at the gate. Up until this point the only negative was my TSA experience, where the TSA clerk asked me what my name was. The "security" process went downhill from there until a few suits got involved, though I'll leave it at that.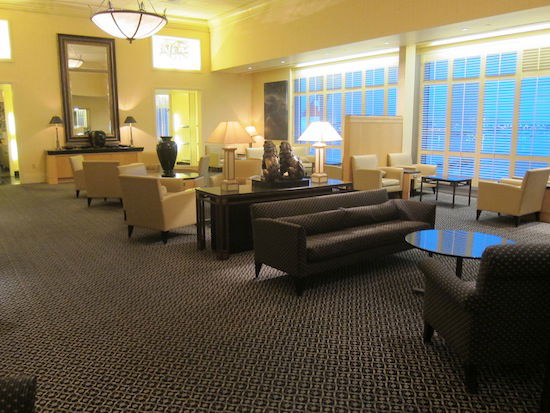 Once onboard I had the perfect flight. After flying dozens and dozens of flights in international premium cabins, I've decided that 10 hours is the perfect flight length. It leaves two hours to eat and watch a movie after takeoff, six hours to sleep, and two hours before landing to eat again and freshen up.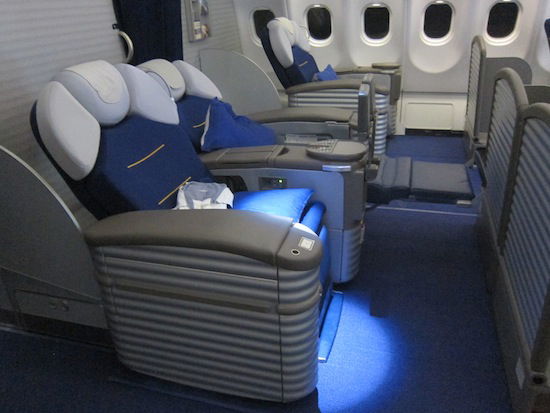 And as usual, the service on Lufthansa was phenomenal. While I'm not usually a huge fan of their food, it was actually the best I've had on Lufthansa. I do tend to prefer their catering out of the US as opposed to Germany, surprisingly enough.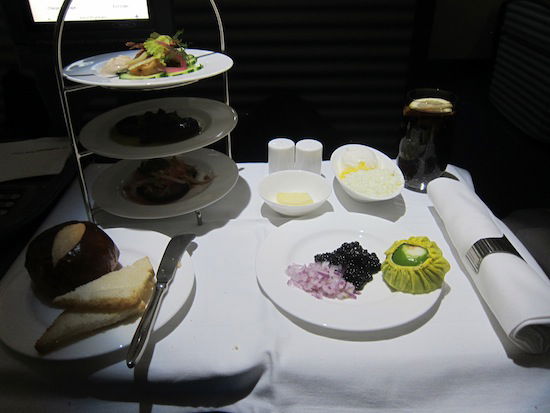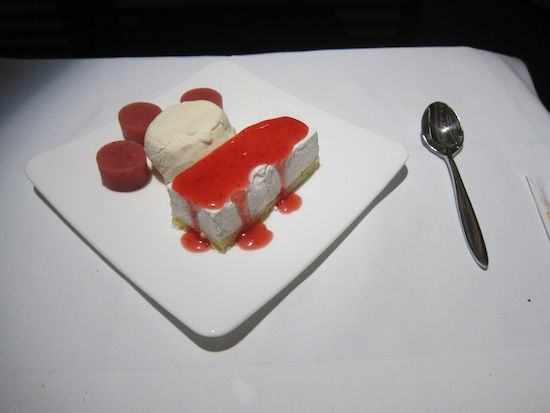 Upon landing there were no queues at immigration, and my bag was waiting at the carousel as soon as I got there.
For once travel was truly seamless and stress free to the max. Let's hope that continues with tomorrow's flights…
In the meantime, it's time for some lovely German Fanta and pretzels.
But I do have two incredibly minor things to note.
First, you know how Lufthansa doesn't serve limes with drinks? I'm a lime-aholic, and lemon just doesn't give me the same rush. Well, uh, notice anything interesting about my breakfast?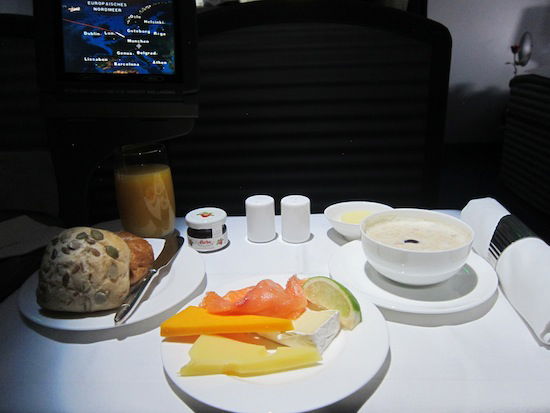 Also, one of the cool things about Lufthansa is that they keep airplane postcards towards the back of each cabin to take with you. Anyone else think the placement of one of these postcards is a bit unfortunate?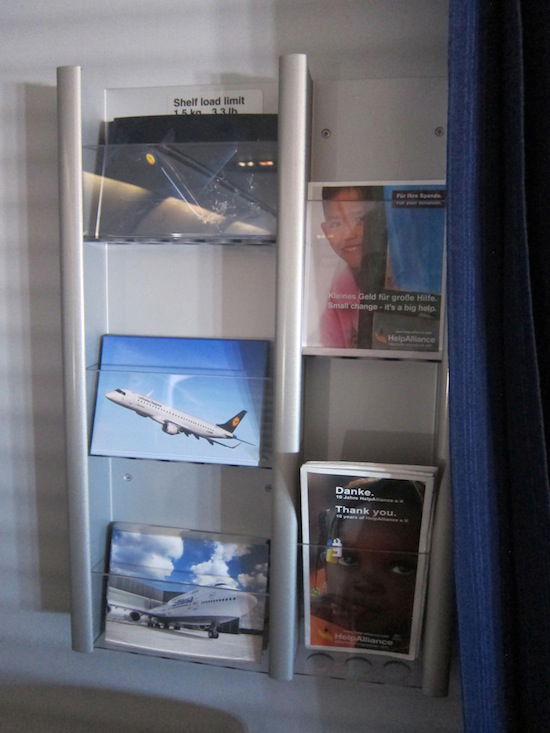 More to come later!