Today marks 50 years from when the first 747 aircraft rolled off the line at the Boeing factory in Everett. That first aircraft is now an exhibit at the Museum of Flight, and Boeing spent a few minutes talking about the plane and its history earlier this weekend, which is sorta fun.
While the airframe was completed 50 years ago today, the first flight wasn't until February of the following year. Commercial service began with a Pan Am flight between New York and London in January 1970.
The 747 was more than double the size of anything else operating commercially, so in addition to being an impressive feat of engineering, the capacity of the aircraft would change passenger aviation.
A larger plane meant more space for profitable cargo, and the ability to transport more passengers would lower the cost of air travel, starting the trend of making it accessible to the general population.
While historical photos often show a spacious economy cabin (and I am sure the pitch was more generous than we see today), even this prototype photo had 9-across seating in economy, and early on Pan Am adapted a 10-across configuration in economy. Just like British Airways, the largest current operator of the 747, has today.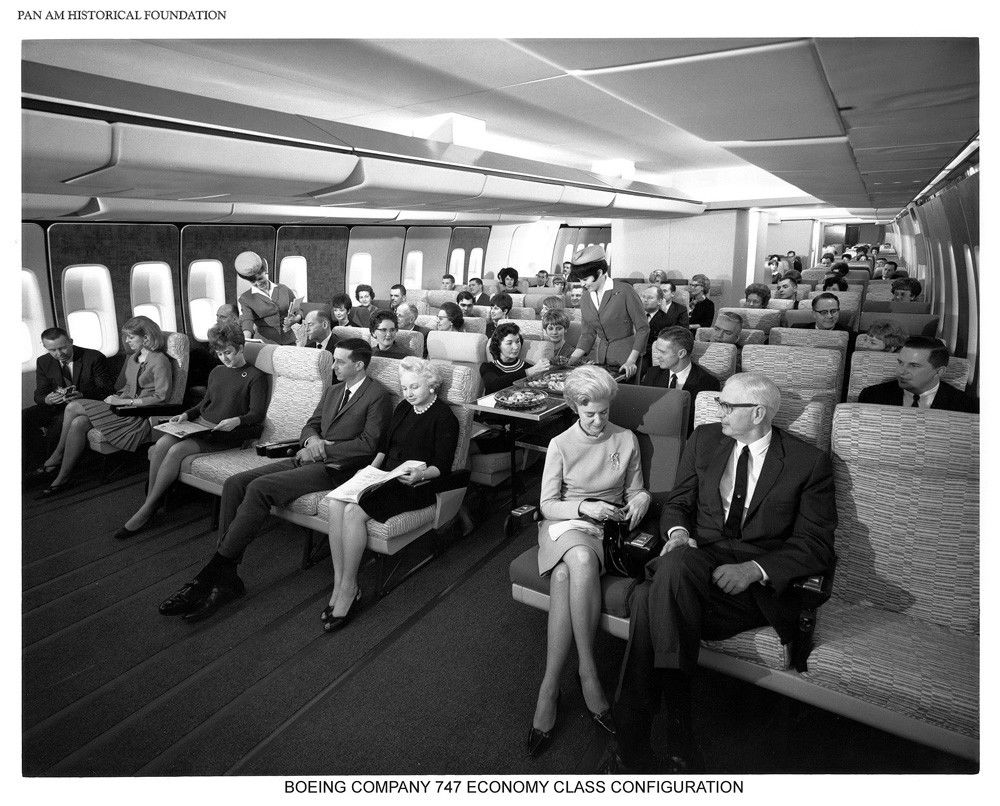 It's the premium cabin that has changed more dramatically. Look at this ad for first class on the 747: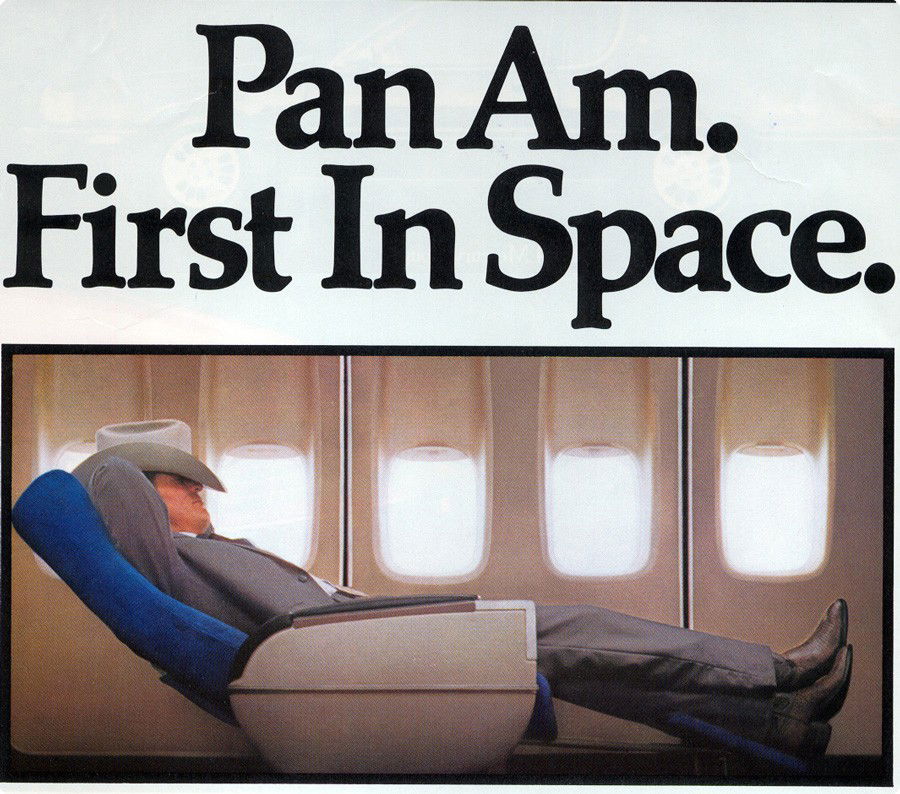 A recliner-style seat with no storage or privacy. Ben would have a field day reviewing that flight compared to what even business class products look like today.
Much less what British Airways offers now on the 747: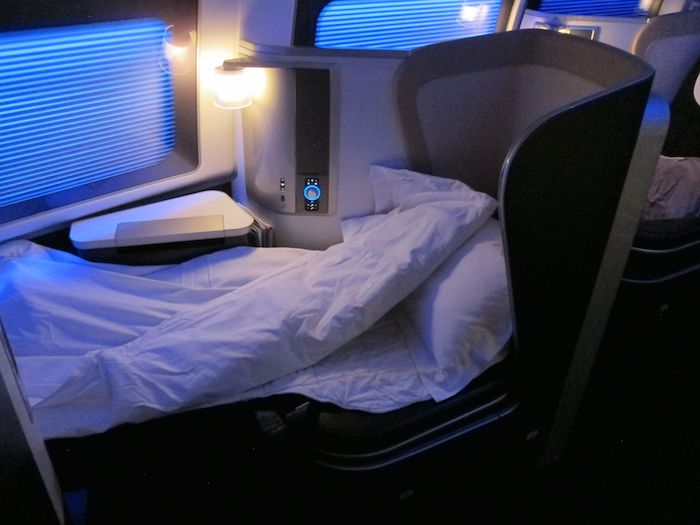 Not to mention the fabulous seat+bed combo that Lufthansa used to operate on the upper deck of their 747s: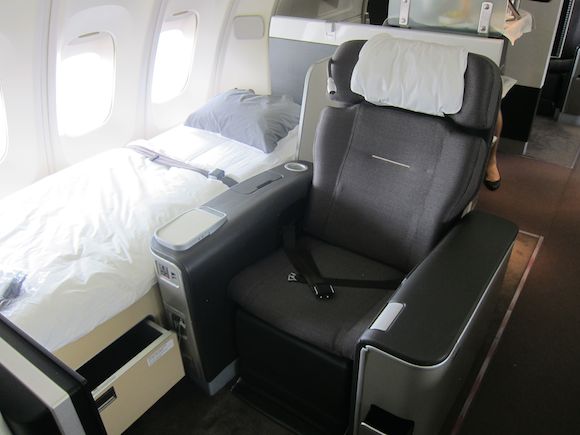 Of course, just like we see with modern aircraft, the roll-out wasn't perfectly smooth.
If you enjoy aviation history, and haven't read the memoirs of Ronald Marasco, the head of Pan Am maintenance during the first years of the 747, it's worth a quick read.
I grew up flying back and forth on 747s, and so it makes me a bit sad to see them being phased out. There's something about the shape and lines of the plane that I just love, and even today there's something about the aircraft that invokes feelings of nostalgia and adventure.
If you want to see more photos of the 747 over the years, The Guardian has put together a nice gallery.
Do you have a favorite 747 story?
(Tip of the hat to The Nice Paul, historical images courtesy the Pan Am Historical Foundation)