Oh man, I'm excited about this one! If you're someone (like me) who loves trying new airlines, here's a great opportunity.
Xiamen Air, a SkyTeam airline, will be launching their first route to the US this September. Xiamen Air will be operating nonstop flights between Seattle and Shenzhen (just a short distance from Hong Kong) as of September 26, 2016.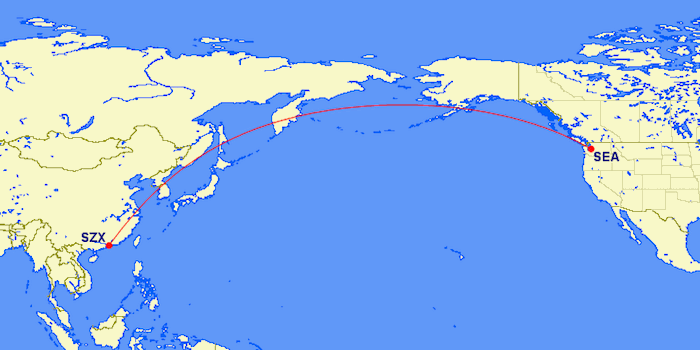 The flight will operate 3x weekly (Mondays, Wednesdays, and Fridays) with the following schedule:
MF846 Seattle to Shenzhen departing 1:25PM arriving 6:15PM (+1 day)
MF845 Shenzhen to Seattle departing 12:45PM arriving 10:25AM
The flight is being operated by one of their Boeing 787-8 aircraft.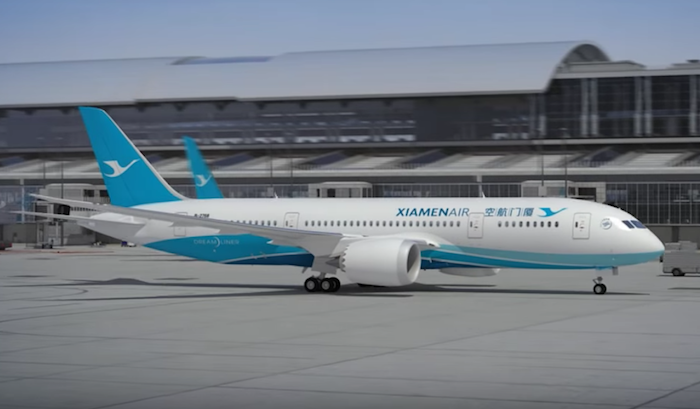 The plane has four first class seats (one row in a 1-2-1 configuration).
It also has 18 fully flat business class seats (three rows in a 2-2-2 configuration).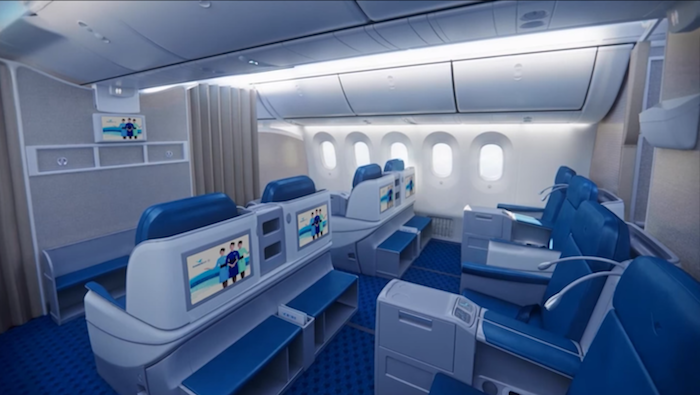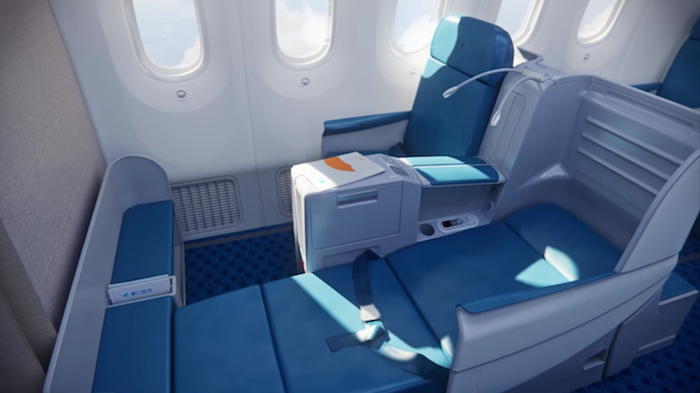 The best part is that Xiamen Air has some incredible introductory business class fares in the market. Through the end of 2016, you can fly Xiamen Air roundtrip business class between Seattle and Shenzhen for ~$1,580.
There's no minimum stay requirement, so you can schedule it however you'd like, though do keep in mind their flights just operate on Mondays, Wednesdays, and Fridays.
Xiamen Air also has excellent fares to other points in Asia, starting at ~$1,700 roundtrip. However, in many cases it requires double connecting.
They even have a pretty attractive fare all the way to Sydney, for just ~$2,750 roundtrip.
Xiamen Air is a SkyTeam member, so you can earn and redeem SkyTeam miles on this new flight. However, with ~$1,580 introductory business class fares, I can't imagine anyone will want to redeem miles for this flight just yet.
Earlier in the year I flew Hainan Airlines shortly after they launched flights between Los Angeles and Changsha, and I plan on doing the same with Xiamen Air's new flight, as I'm fascinated by what their service is like on their first US flight.
Personally I plan on crediting the miles for these flights to Korean Air SkyPass, as those are the SkyTeam miles I value most. Xiamen Air flights in the "I" fare class earn 125% miles through them.
Shenzhen even has some good hotel options, including a St. Regis, which I plan on staying at.
Bottom line
I hadn't realized until yesterday that Xiamen Air was launching flights to the US, let alone that they had such incredible introductory fares. I'm in the process of booking my flights, and can't wait to review them.
Anyone else tempted to fly Xiamen Air between Seattle and Shenzhen (and possibly beyond)?
(Tip of the hat to Jimmy)