One of the major cities in Asia I've yet to visit is Taipei, so I'm excited to finally visit next week. Since EVA joined the Star Alliance last week I figured it was a good opportunity to visit both a new city and fly a new airline. Besides, I'm pretty sure I was supposed to be born in Taipei — I'm probably the world's biggest fan of bubble tea. I may never leave.
Anyway, I'm faced with a bit of a hotel conundrum in Taipei. There are two hotels I'm generally eying. One is the W and the other is the Grand Hyatt.
While I'm not usually a W fan, I've heard great things about this one, though it's really pricy at ~$350USD per night. Obviously not an amount I'd like to pay, and at the same time I'm not going to redeem 20,000 Starpoints per night for it either (though for my dates there's not even standard room availability).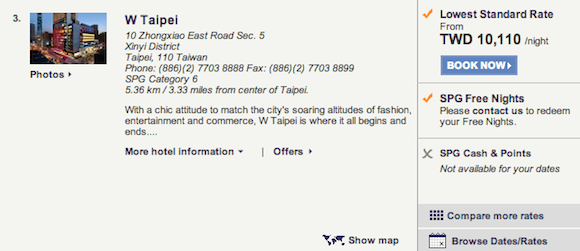 The other hotel I'm considering is the Grand Hyatt. It's available for either 12,000 Gold Passport points per night (at a valuation of 1.6 cents per point that's ~$192 "worth" of points), or ~$240USD per night, though it's an American Express Fine Hotels & Resorts property and I could redeem a confirmed suite upgrade.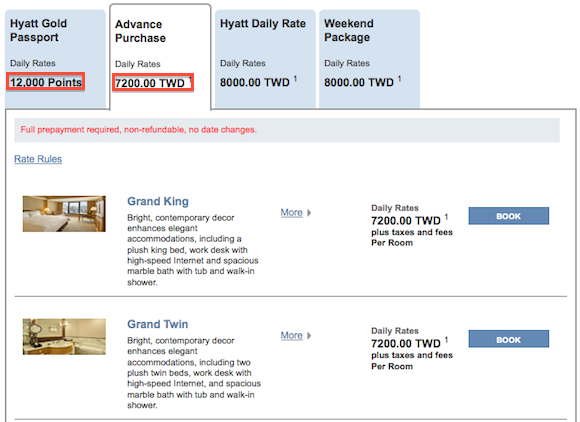 So the decision seems like a no brainer. Only one slight problem — the Grand Hyatt is haunted. Apparently the property that the Grand Hyatt is built on used to be a political prison during the war where people were tortured/executed, and it's said that there are spirits/ghosts lingering. Apparently the hotel has even consulted feng shui experts to "combat" the spirits, and as a "solution" they have two columns at the front of the hotel that apparently keep the spirits/ghosts away.
Only one slight problem with the "problem" — I don't believe in ghosts. At least I don't think I do. But I also tend to over-analyze things, so I know that if I stayed here I'd be thinking about ghosts for the entire time. Whether it's thinking about ghosts or thinking about thinking about ghosts, I'd be thinking about them. That makes perfect sense, right? 😉
What more or less sealed the deal for me was when I mentioned to my Taiwanese/boba/mochi spiritual advisers at Drive Thru Boba (which I visit about eight times a week, and if you live in the area you should as well) that I'd be going to Taipei, and they proactively recommend staying at the W instead of the Grand Hyatt, which even they knew was haunted.
So what would you do? Would you stay at a hotel that's known to be haunted? And if so, are you a person that believes in "spirits" or not? Or have you actually stayed at the Grand Hyatt, and if so, was Casper friendly?