People's Viennaline is a small regional airline with flights primarily out of St. Gallen-Altenrhein Airport, Switzerland. As of now the airline has a fleet of just one Embraer 175 aircraft, though they should be taking delivery of an Embraer 135 soon as well. They have scheduled service to just a few destinations, and then operate some charter flights on top of that.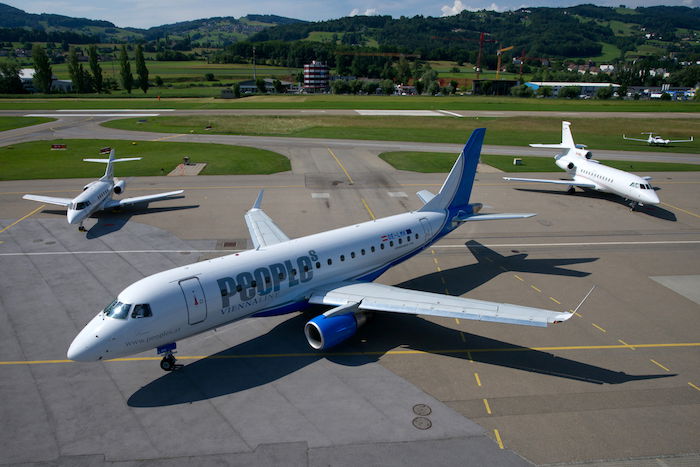 Well, the airline will soon be starting the world's shortest international flight, which covers just 13 miles and is blocked at just 20 minutes.
People's Viennaline will start flying 10x weekly between St. Gallen-Altenrhein and Friedrichshafen as of November 2, 2016. The flight will operate twice daily on five days per week, and will use their new Embraer 135 aircraft.
The flight will cost 40EUR one way, at least as of now. That's the flex fare, though they haven't loaded any saver fares.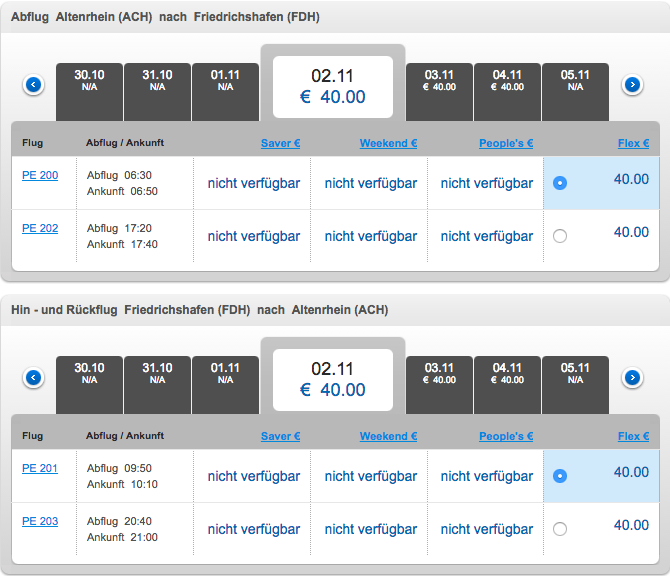 Now, admittedly the airports are at opposite ends of a lake, so the alternative isn't exactly a 13 mile drive.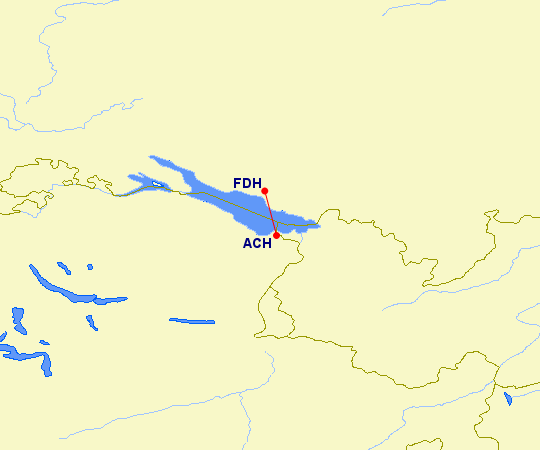 At the same time, the actual drive between the airports would take under an hour, at least per Google Maps.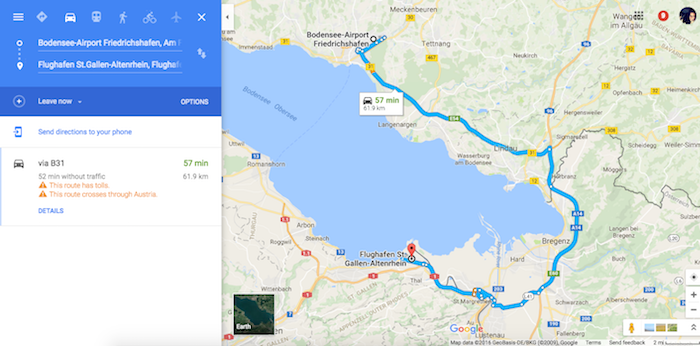 I'll be the first to say that I'm not at all familiar with the airports or the area, so maybe I'm missing something obvious. Perhaps it's not an easy drive in winter, or something. But at the same time I have a hard time seeing the merit of a 20 minute flight that you have to arrive 30 minutes early for, when the alternative is a drive of under an hour, and it doesn't require going to airports on both ends.
Furthermore, I can't imagine there will be much in the way of connecting passengers, given the airline's very small route network.
In case anyone was curious, the world's shortest (non-international) flight is between Westray and Papa Westray, just north of Scotland. It covers a distance of under two miles, and can be completed in under a minute.
What do you make of this new shortest international route in the world?
(Tip of the hat to Point Me to the Plane)