One of the things that frustrates consumers most about airlines is pricing. Airfare has gone way, way up over the past few years, and that's perfectly justifiable, despite decreasing oil prices. The cost of airfare is based on supply and demand, and not based on the cost of providing it.
That's why we've gone from seeing an industry which was losing billions of dollars, to one which is doing quite well. Between some airlines going out of business, consolidation, the lower price of oil, and high demand, airlines have never had it this good.
But I think the biggest point of frustration for consumers isn't the cost of airfare as such, but more so the pricing algorithm. There aren't many other industries where two people are buying exactly the same product but getting exponentially different pricing. And there's no publicly known rhyme or reason, either. In other words, you never know for sure if the cost of a seat on a given flight will go up or down as the departure date approaches.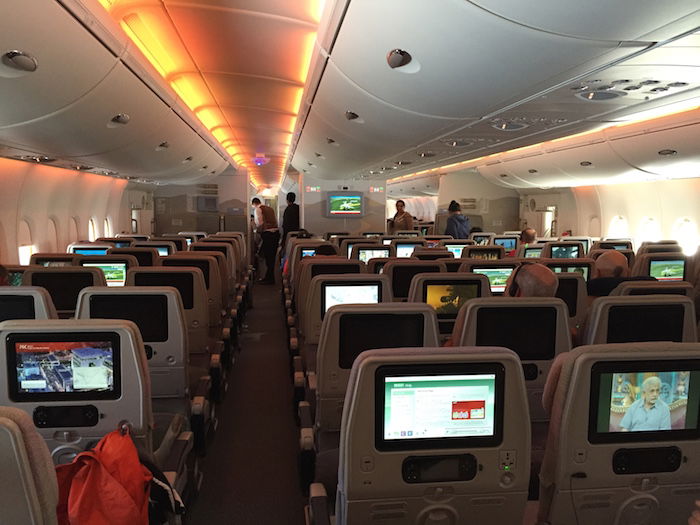 And it goes beyond that. What's confusing isn't just the cost of travel between two given city pairs, but also the relative pricing between city pairs. As a consumer, how am I supposed to rationalize that a ticket from San Diego to Los Angeles costs $411:

While a ticket between San Diego and Chicago, via Los Angeles (on exactly the same flight) costs almost $100 less:

You're literally paying ~$95 less for a journey which is almost 20x as far.
So my point in saying all of the above is that airfare pricing is confusing, but I get it. Not that I necessarily agree with it, but I get the realities of how it works.
But here's one thing I don't get, something which I don't see quite as often as the above. I needed to fly from Chicago to Washington today, and the fares were outrageous — over a dollar per mile, in both economy and first class. The puzzling part? Refundable economy class was more than 50% more expensive than refundable first class: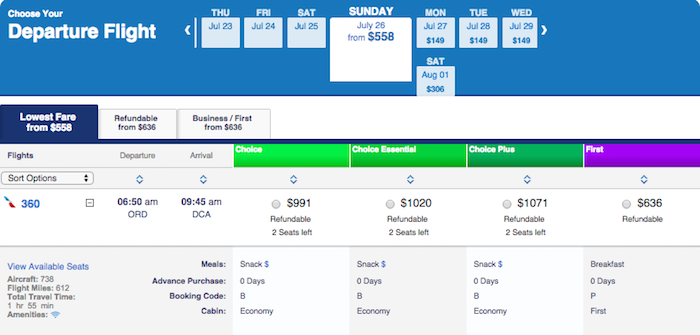 It's not unusual to see discounted, non-refundable first class be cheaper than full fare, refundable economy, but it's cases like the above where you can't help but stop, shake your head, and wonder if this is really the best system for airlines to charge airfare.
And I suppose it is, because based on my schedule and the options, I had no choice but to pull the trigger…