I was on an elite heavy domestic American route earlier this week with quite a long upgrade list. Surprisingly enough I cleared the upgrade last minute, though 23 people didn't have the same fate.
As we boarded a rich-looking LA couple with an infant sat down behind me, and the wife said "why do we have three boarding passes?" The husband said "I bought three seats just in case." As it turned out they had bought the two seats behind me and the seat next to me as well.
That's the first time I can ever recall being happy about having an infant as a seatmate (at least on paper).
But here's where it gets interesting. The flight attendant came around to take meal orders while we were still at the gate, and said "do you plan on using that seat during the flight?" The husband responded "no." She said "like, not at all?" He said "probably not."
She then responded "well do you mind if I put a flight attendant who might be deadheading there instead? Otherwise they might not make the flight and would have to wait on the next flight." That was clearly not the case since there were empty seats in coach, but rather she just wanted to upgrade a flight attendant seated in economy (and there's nothing wrong with that, in theory). He expressed he did mind, because maybe they'll change their mind and want the seat later.
But that's not the end. Many times savvy elite members on the upgrade list will keep an eye on empty seats in first class in hopes of having an onboard upgrade. After all, it happens that there are no shows.
The guy who was apparently at the top of the upgrade list rather authoritatively approached the flight attendant and told her that he should get that seat since it's empty and he's at the top of the upgrade list. The flight attendant responded "someone actually paid for that seat and wants it empty, sorry." That shut him up pretty quickly.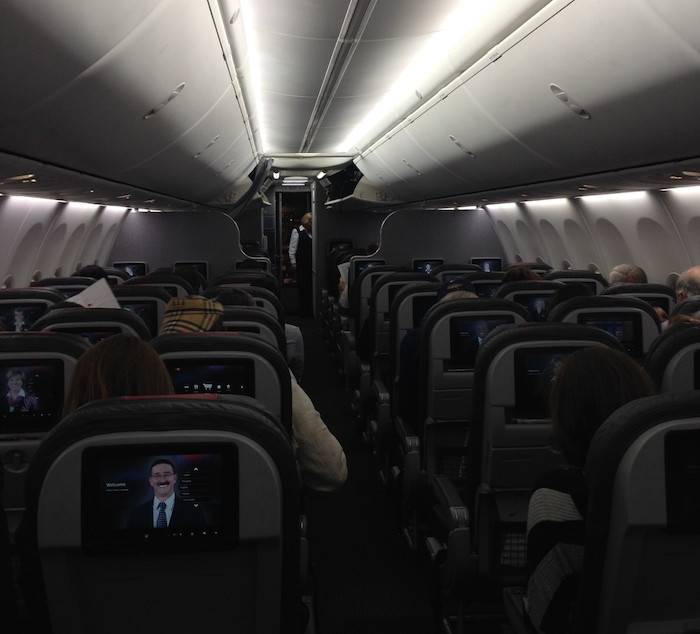 So those were two firsts for me:
This was my first time being actively happy about (technically) having an infant seated next to me
This was my first time seeing a domestic first class seat (correctly) stay empty despite a long upgrade list
While this is of course extremely rare, it certainly gave me a new perspective the next time I'm in economy and assume I'm being "screwed" out of an upgrade when I see the door close with an empty seat in first class while I'm on the upgrade list.