Reader Djangojam asked the following question in the "Ask Lucky" forum:
Hi Lucky, I know that you're a big fan of Abu Dhabi so I wanted to get your advice. My 9 year old son and I will be transiting AUH later this month on our way to Bali. Specifically we are on DFW-AUH-KUL both in F. Arriving AUH at 19:30 and departing at 2:30. So a 7 hour layover. When I originally booked the flights I anticipated spending the layover in the massive new first class lounge. But His Excellency squashed that plan. Now I'm wondering if I should leave the airport. What would you suggest for spending that time, keeping in mind the 9 year old? And if I leave the airport, what is the minimum amount of money I would need to withdraw to make sure I'm not stranded somewhere, or would I just be able to charge everything? Thanks.
I figured I'd answer the question here, not just because I have a specific answer, but also because I think the topic of when to go into a city during a layover is an interesting one to discuss in general.
When does it make sense to go into the city?
Generally speaking I'm the wrong person to ask about this, since I'm not someone who usually goes into the city on a non-overnight layover. Why?
I struggle with what to do with my bags if going into a city on a layover — some airports have locker facilities, while others don't. Either way, there's something that makes me feel uncomfortable about being in a foreign country without any of my belongings "truly" in my possession.
This is my bias given what I do, but I find a long layover to be a great chance to catch up on work. I don't mind a layover of up to eight (or so) hours so I can get some work done between longhaul flights.
I know a lot of people like to visit a restaurant in the city between longhaul flights. Maybe it's just me, but I'm almost never hungry between longhaul flights in international first class. I'm not generally hungry when traveling to begin with, but when you add in exhaustion and great meals on flights, that makes dining even less desirable to me.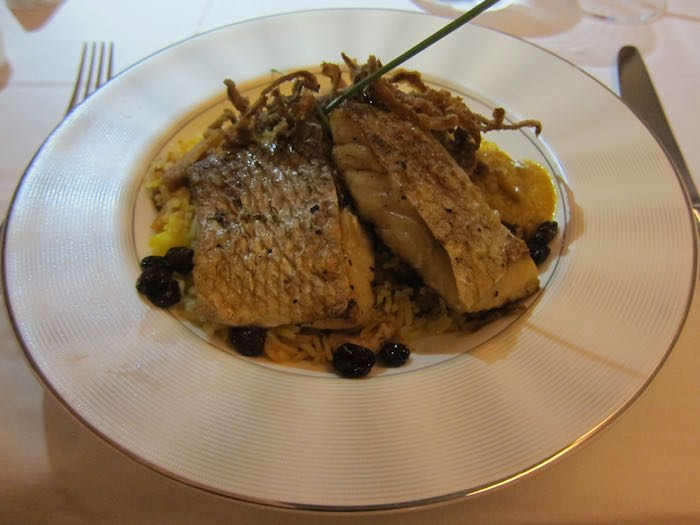 Again, those are all my biases, and others will certainly disagree. If you're "truly" on vacation when traveling and don't have any work to catch up on if you're hungry between flights, and if you don't mind dragging along your bags, your experience might be different.
What could be done at the airport?
It's true that Etihad's new first class lounge in Abu Dhabi isn't yet open… and unfortunately it's unlikely to open in the immediate future.
With that in mind, Djangojam would have access to the Etihad Premium Lounge Abu Dhabi, which has a partitioned off first class section.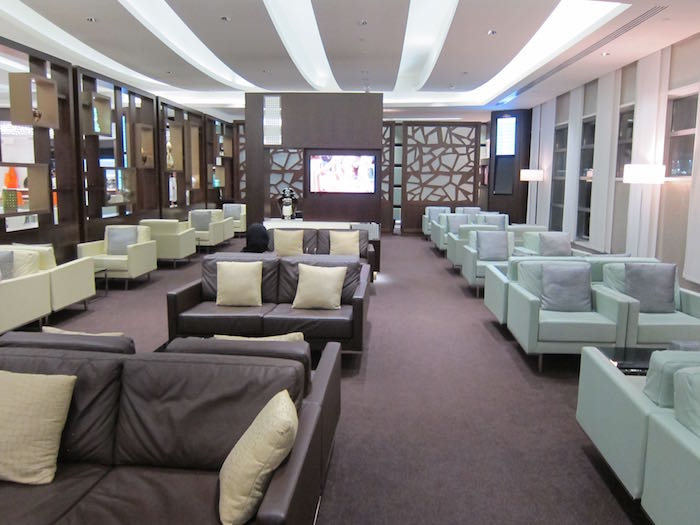 They offer first class passengers both a complimentary 15 minute massage at the Six Senses Spa, as well as a treatment at the Style & Shave Salon.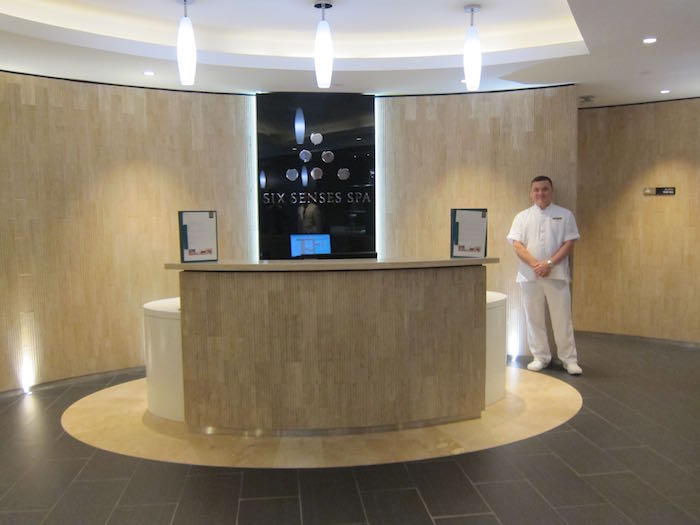 It's perhaps not the most fun place to kill a long layover, though the layover is seven hours to begin with, and in practice they'd probably have around five hours between flights by the time you factor in security checks and boarding.
So it's not the most exciting lounge in the world to spend time in, but it's certainly among the better ones out there.
What can you do in Abu Dhabi for 7 hour layover?
If I had a similar layover in Abu Dhabi and were motivated to leave the airport, what would I do?
One great option is visiting the Sheikh Zayed Mosque, which is about a 15-20 minute drive from the airport. Other than Fridays it's open until 10PM, so you should have plenty of time to visit if your flight is on-time.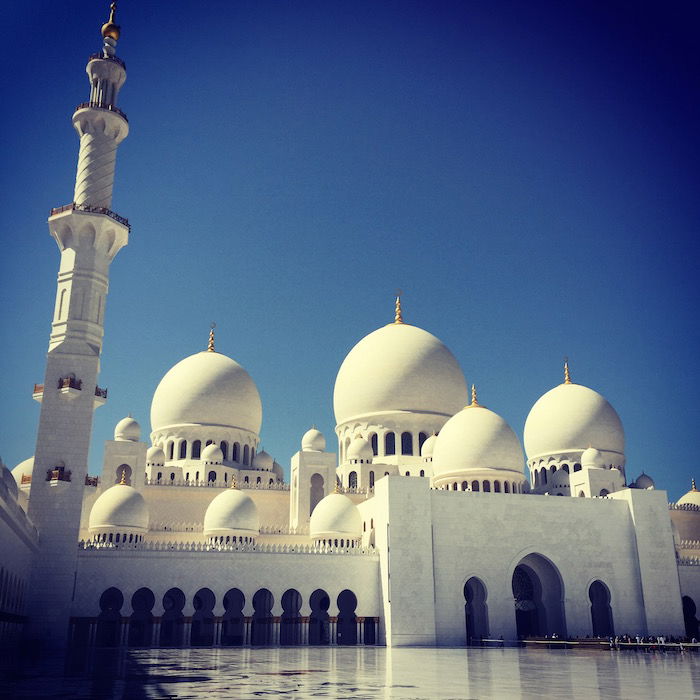 Then if you're so inclined, you could go to the Shangri-La for dinner, which isn't far from the Mosque. In general UAE hotels have fantastic restaurants — especially at the top hotels.
If you wanted to go further into Abu Dhabi, the Emirates Palace is worth checking out, as it's probably the most over-the-top hotel in Abu Dhabi, and it also has some great restaurants. But that's really getting to the point where you'd be using up your whole layover and wouldn't have much lounge time.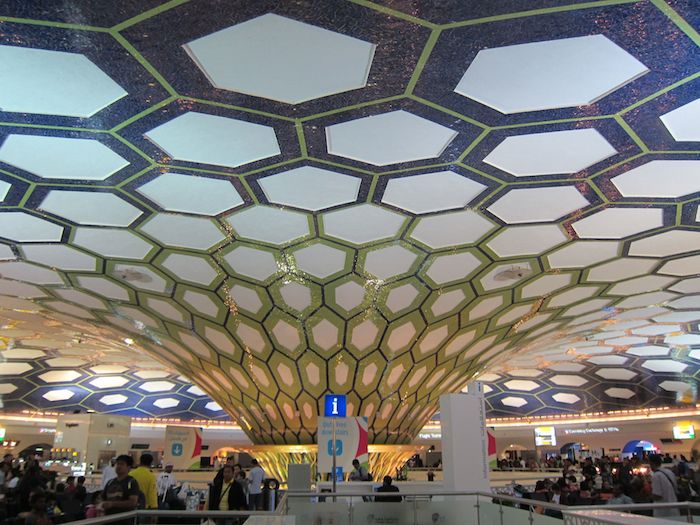 Bottom line
I'm curious to hear how you guys feel about the bigger picture here.
When you have a non-overnight layover at an airport, how do you decide whether to go into the city or not? Does it depend on the length of the layover, distance of the city, ability to store bags, or…?
What would you do in Djangojam's situation?