Often I use airline product terminology without defining it properly. While I know many of you are probably familiar with these terms, sometimes it's worth stepping back and defining them, for those of you not as familiar.
Reader Todd asked the following question on a post I wrote yesterday, entitled "My Most Major Minor First Class Annoyance:"
Hey Ben… a question (maybe for an article, or maybe it's too simple to answer): What's the difference between "hard" and "soft" products. What do you mean by that? I see this referred to all the time, but I'm not really sure what you mean. Thanks!
That's a great question. I often refer to "hard" and "soft" aspects of premium cabin products, so what are they? As I sit down to try and define them, I realize it might not be quite as straightforward as I had hoped.
As a general rule of thumb:
A first/business class hard product is anything physically attached to the plane, which doesn't differ from flight to flight. For example, the seat, onboard amenities (shower, bar, etc.), size of the entertainment screen, etc.
A first/business class soft product is anything which can differ from flight to flight. For example, food, drinks, service, amenity kits, etc.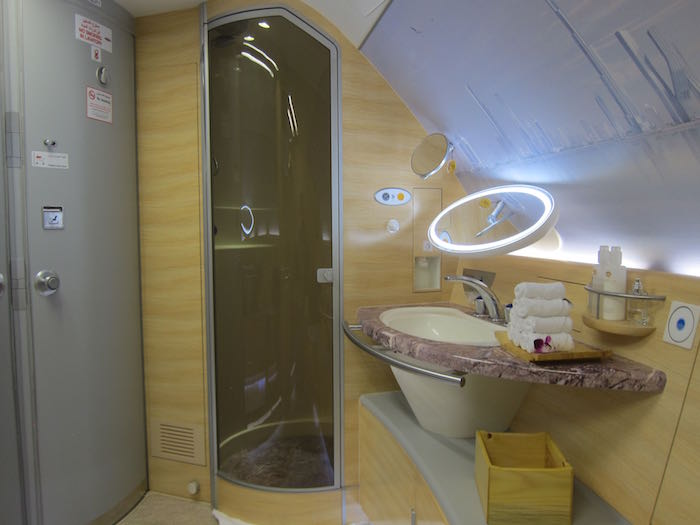 Emirates' A380 onboard shower is definitely "hard" product
But there are certainly some grey areas.
For example, is the quality of the entertainment selection considered hard or soft product? For many airlines, the entertainment selection changes every month. I'm inclined to call it hard product, though an argument could certainly be made that it's soft product.

Is entertainment selection hard product or soft product?
What about bedding? Cathay Pacific has had the same bedding for years, so it's an aspect of the product which doesn't differ from flight to flight on a given route. I tend to think of it as soft product, since it's not available on select short-haul flights, for example. But others could reasonably argue it's hard product.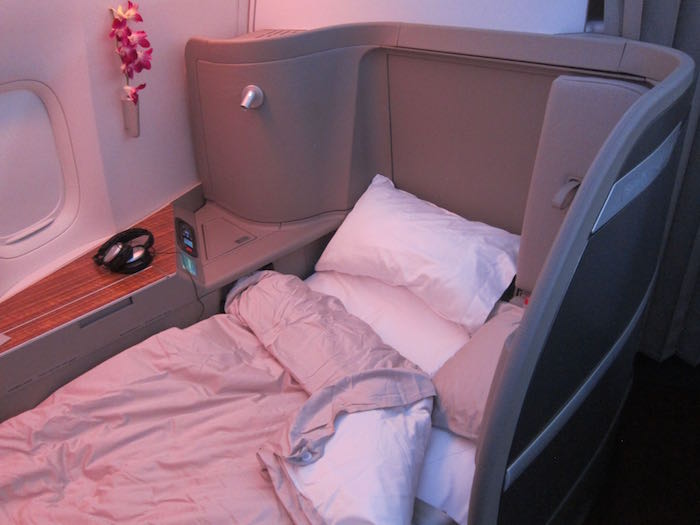 Is bedding selection hard product or soft product?
Bottom line
Hopefully that answers the basic question Todd had. There's certainly a grey area, where some things could be considered soft or hard product. Or who knows, perhaps I'm defining the terms wrong altogether, and it is clearer than I'm making it sound. But when I use soft & hard product, the above is what I'm referring to.
How do you define airline soft & hard products? Does it differ from my definition?