After finding some Lufthansa Airbus 380 first class award space to Tokyo over the holidays, I couldn't help but take a quick trip to one of my favorite cities. Unfortunately availability dictated that I would only have two full days in Tokyo, though I was fine with that.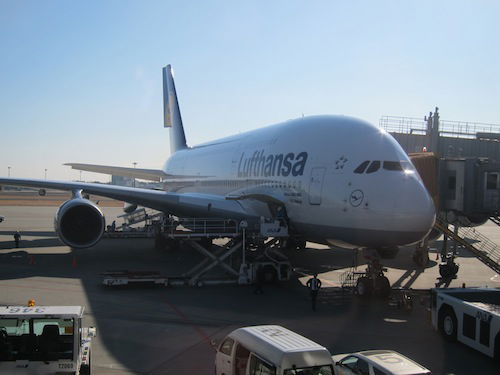 While I'll talk a bit about what I did in Tokyo in a future post, there's one thing that made an already amazing Airbus 380 flight even better – I had the same (beyond) top notch crew in both directions. I guess that's one of the benefits of staying at a destination for as long as the crew does.
While I've had the same crews when doing a direct turnaround flight or will often run into a flight attendant again after a few months, I've never had exactly the same crew a couple of days apart after being at my destination for as long as them.
But seriously, this crew wasn't just great, but *spectacular*.
One of the flight attendants working first class was actually a flight attendant trainer and rarely actually flies, though was doing one of his two monthly trips. It's clear the future of Lufthansa is in good hands if this guy is training the new hires. Then also working first class was a Japanese flight attendant (who didn't speak German), who was working first class for the first time ever. She was so friendly and her smile was contagious. I wanted to tell her what a contagious smile she had, but figured she might misunderstand me and instead put on one of those surgical masks that many Japanese people seem to wear when flying.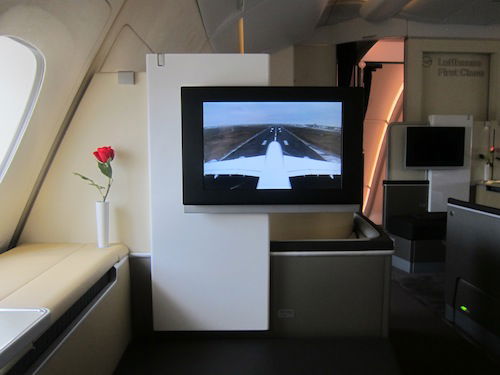 The funniest part must have been when we boarded the return flight. The purser immediately welcomed me and said "it's a pleasure to see you again, Mr. Lucky." The look from the passenger seated across from me (who was a HON Circle member) was priceless, since he had no clue how I knew the crew so well.
And one last example of how great the crew was. The flight out was so empty that I couldn't help but mention to the purser "you must love having flights this empty." She responded with "are you kidding? We make no money this way." Now that's an employee taking an interest in their company, as opposed to the typical "I just work here" attitude on many other airlines.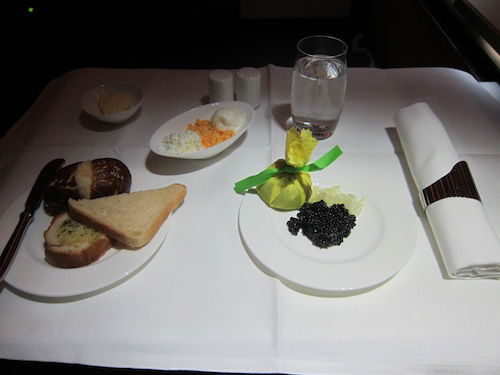 Anyway, just another reason Lufthansa is probably my favorite airline out there. The flight attendants are consistently attentive, personable, and professional, without being overbearing in any one area.