Utair is a fairly large Russian airline that operates a fleet of over 60 aircraft, consisting mostly of 737s. They primarily operate domestic flights, though also some international flights.
Unfortunately very early this morning a Utair 737-800 had an accident while landing at Sochi Airport. The flight, UT579, was operating a scheduled service on the ~850 mile flight from Moscow to Sochi, and was carrying 164 passengers and six crew. The exact plane involved in the incident had the tail number VQ-BJI, and was about 16 years old.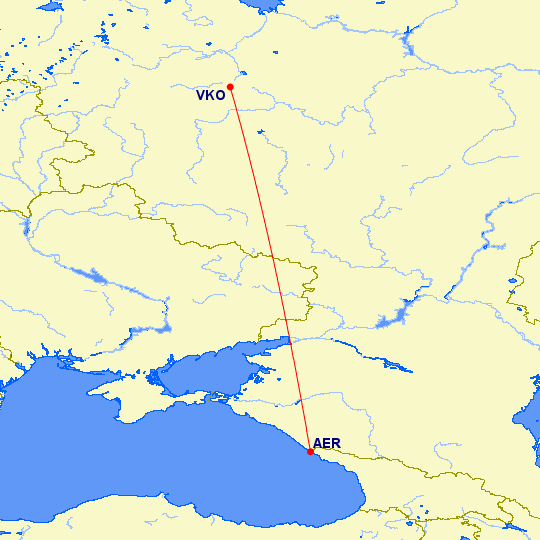 Upon landing the plane skidded off the runway, crashed through the airport fence, and fell into a river bed. The landing gear collapsed, and the left engine caught fire, causing the left wing to burn.
Cамолет авиакомпании UTair в Сочи скатился со взлетно-посадочной полосы в реку, в результате оказались разрушены крыло и шасси, загорелся левый двигатель:https://t.co/nN8EE1mgsd

Фото: © Пресс-служба Южной транспортной прокуратуры pic.twitter.com/vLGDEwMeHQ

— ТАСС (@tass_agency) September 1, 2018
Reports suggest that 18 passengers were injured, and unfortunately one airport employee suffered a fatal heart attack during the rescue operation.
Weather conditions weren't great, as the plane was landing during a period of pretty heavy winds and rain. The plane actually only landed on its third approach — the aircraft canceled its first approach due to changing winds (and a new runway assignment), then it did a go around for its second approach, and then it landed on the third approach, only to have this happen.
Here's a video with some footage following the accident:
I have two further thoughts here. First of all, while it's tragic that a ground worker died of a heart attack, it amazes me how well built planes are. We've seen several major incidents with no fatalities among passengers, and that's just incredible.
Second of all, Utair sure has a spotty record when it comes to safety. This is their fourth aircraft hull loss since 2007, and in that period they've also had four helicopter crashes. I get that they probably operate under some challenging conditions, but that is pretty concerning.