United Airlines has today launched an ad campaign targeted at Southwest Airlines in Denver. United has long been Denver's biggest airline, but Southwest is the second biggest carrier there, and has been growing at a fast pace.
Well, United has just unveiled a new not-so-subtle ad campaign targeted at Southwest, and I've gotta say, it's well done. The ads try to appeal to consumers primarily on two levels — United flies more places nonstop, and United has more "roots" in Denver. The ads encourage customers to accept "nothing less than mile high standards."
One ad highlights how United offers nonstop flights to Hawaii's beaches, while Southwest offers "some stops" to Hawaii's beaches.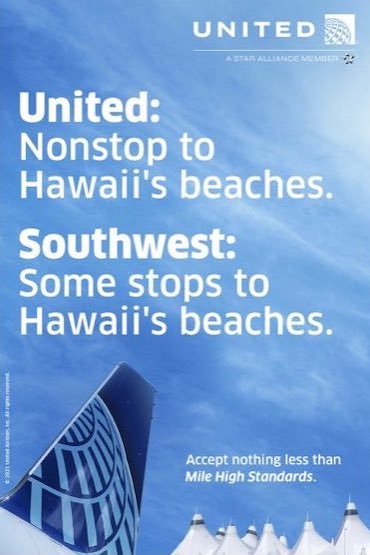 There's a similar ad about Cozumel, highlighting how United offers "Cozumel nonstop," while Southwest offers "Cozumel eventually," since Southwest's service routes through Houston.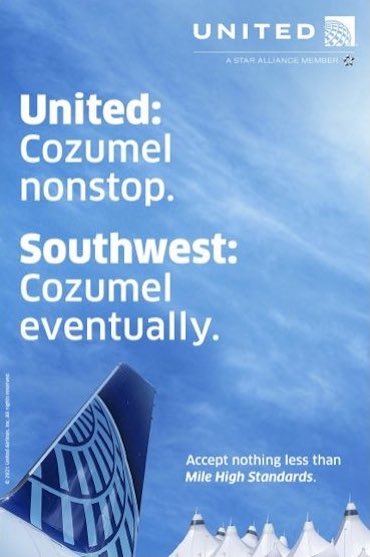 There's another ad about how "anything less than the world is just less," about how United operates flights to the most destinations from Denver than any other airline (including Southwest).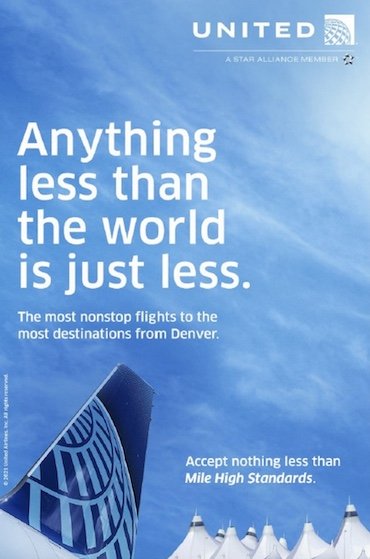 In another ad United highlights its on-time record, noting that "we're five years ahead of the competition," suggesting that the airline has more on-time departures than Southwest for five years in a row. Without looking up statistics, that seems like a pretty backwards ad — I don't care if my flight leaves on time, I care if my flight arrives on time.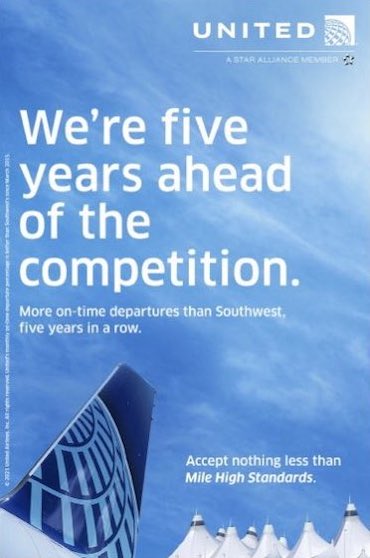 Then there are two ads highlighting how United has a big pilot training facility in Denver. One ad talks about how "we'd literally go nowhere if it wasn't for Denver," pointing out that United trains more than 10,000 pilots per year at the company's flight training center in Denver.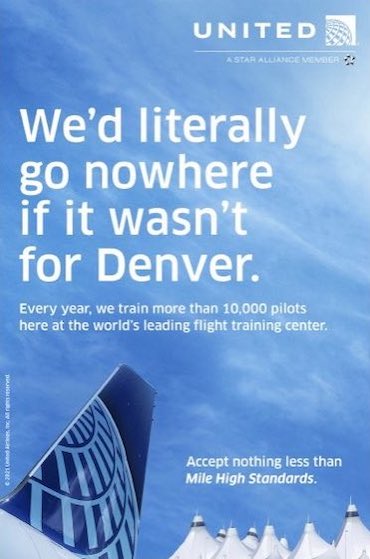 Another ad says "if your kids ask where pilots come from, tell them Denver," and it's intended to make a similar point. Now that's cute!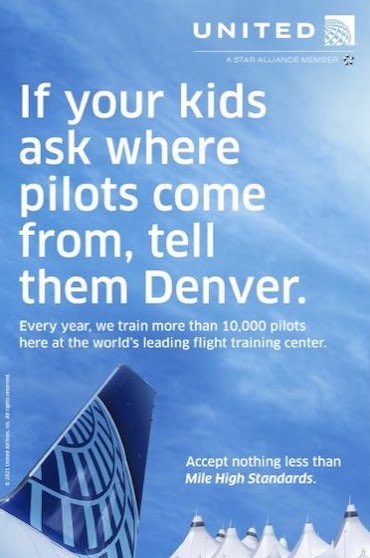 Along similar lines, there's an ad about how "it takes a village to raise an airline," pointing out that United employees more than 6,000 people in Denver.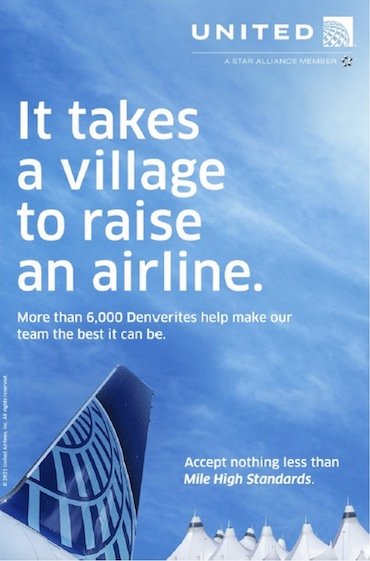 United deserves credit for this, in my opinion — it's a smart and witty ad campaign that makes some valid points about United's relative advantages. Of course Southwest could come back and make ad campaigns about how the airline offers all passengers free carry-on bags, two checked bags, and more.
What do you make of United's new Denver ad campaign targeting Southwest?