Earlier this year Delta announced that they'd be adding a revenue component to qualifying for SkyMiles status, whereby you basically had to spend an average of 10 cents per mile to qualify for status ($2,500 for Silver, $5,000 for Gold, $7,500 for Platinum, and $12,500 for Diamond), in addition to the traditional miles needed. That being said, spending $25,000 per year on a co-branded Delta American Express card waived the revenue requirement, even for the upper tiers.
Well, it appears as if United likes the idea, as they'll be introducing a very similar revenue requirement for 2014 elite status requalification.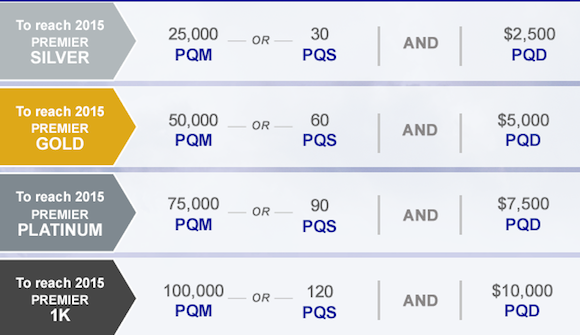 The thresholds are the same at an average of 10 cents per mile, and only the following spend is eligible towards the minimum spend requirements:
Base fare and carrier-imposed surcharges
Flights flown by United, United Express, or Copa Airlines
Flights operated by a Star Alliance or a MileagePlus partner airline and issued on a United ticket (ticket number starting with 016)
Economy Plus purchases
Like Delta, you can waive the revenue requirement by spending $25,000 on a United Chase co-branded credit card, though only for Premier Silver, Premier Gold, and Premier Platinum — there's no waiver for Premier 1K. That being said, those with addresses on their MileagePlus accounts outside of the US are exempt from this change (which just seems to be making it too easy?).
Truth be told I think we all saw this coming eventually, though I know I didn't see it coming this fast. When Delta introduced the revenue requirement I didn't actually think it would immediately lead to American or United following. After all, Delta kind of seems to operate in their own little world. But I guess it did, as United's policy is almost identical, and I'm sure American won't be far behind. While it could be that American follows with a similar announcement in a week, I'm leaning towards them just having a similar policy when they introduce a new mileage program for the combined carrier.
Do I like changes like this? Of course not. But I do see why the airlines make them. This game is getting tougher! Or more accurately, they don't want there to be a "game."
Will this change impact your elite status qualification, and when do you think American will follow?