United initially introduced their Polaris experience as of December 1, 2016, which was exactly two years ago today. The airline was slow with rolling out their new lounges and seats at the beginning, though they've really picked up the pace. United now has four Polaris Lounges open, and they've increased the speed at which they're reconfiguring their international aircraft.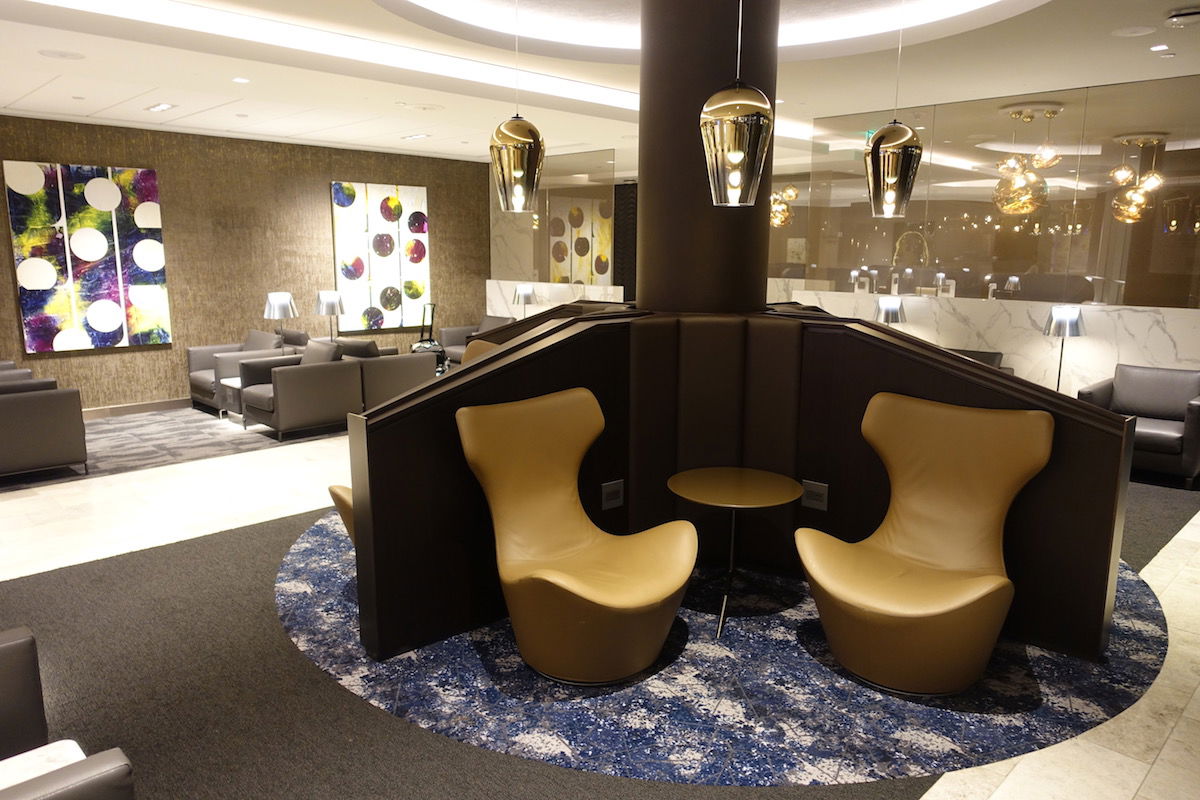 United's Polaris Lounge Houston
The only United plane guaranteed to have the new Polaris seats is the 777-300ER (which I've reviewed between San Francisco and Hong Kong), and shortly the 787-10, since these planes are being newly delivered with the seats installed. Here's their Polaris seat progress across their fleet:
All 18 Boeing 777-300s feature new Polaris seats (for whatever reason the Polaris tracker doesn't show the last one as having been delivered, but it has been)
40% of Boeing 767-300s feature new Polaris seats (this should be complete by 2020)
12% of Boeing 777-200s feature new Polaris seats (this should be complete by 2020)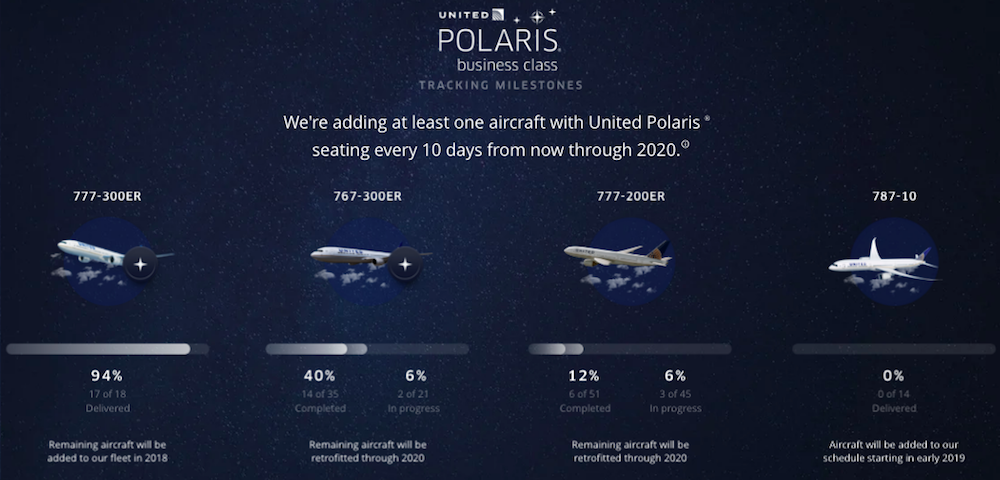 While this is great progress, unfortunately none of United's 767-400s have been reconfigured, and also none of their 787-8s and 787-9s have been reconfigured, which is a shame, since those planes are used to operate United's longest routes, where the improved product would be most valuable.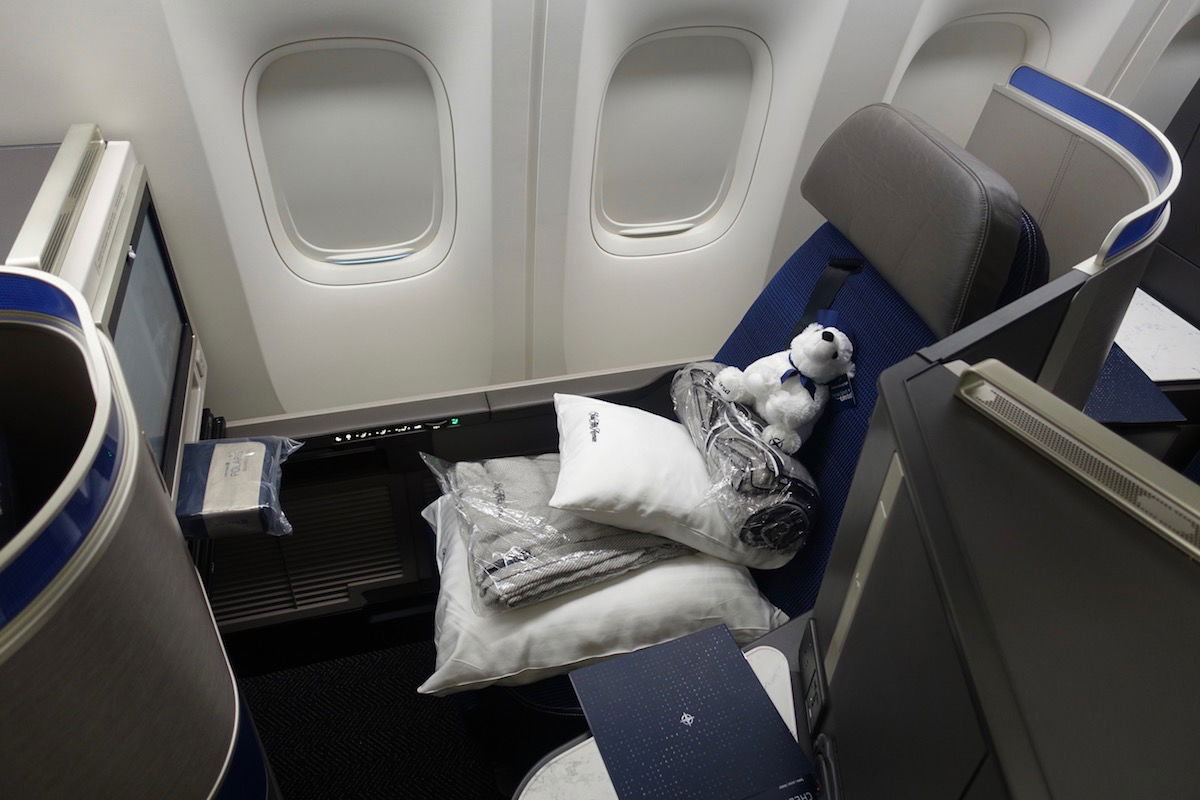 United's 777-300ER Polaris seat
So far United has based their 777-300ERs out of San Francisco and Newark. While they still haven't reconfigured any 787s, there is some good news — United's third longest route will soon be operated by a 777-300ER, featuring the new Polaris seats.
United will fly the 777-300ER between Newark and Hong Kong as of March 30, 2019. The flight operates with the following schedule:
UA179 Newark to Hong Kong departing 3:15PM arriving 7:10PM (+1 day)
UA180 Hong Kong to Newark departing 10:25AM arriving 2:05PM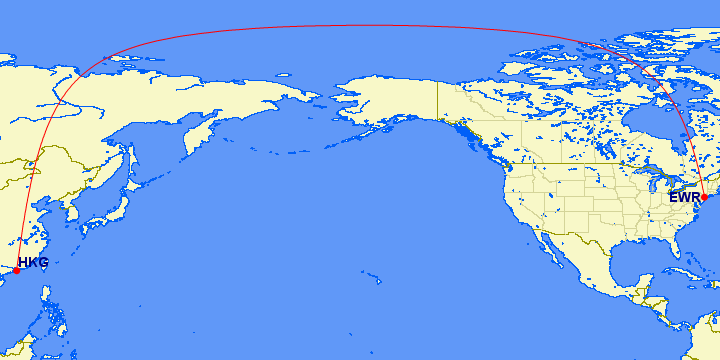 United currently flies a 777-200ER on the route, featuring their old 2-2-2 business class, so this is a significant improvement in business class. Furthermore, we're seeing an increase in business class capacity from 50 seats to 60 seats.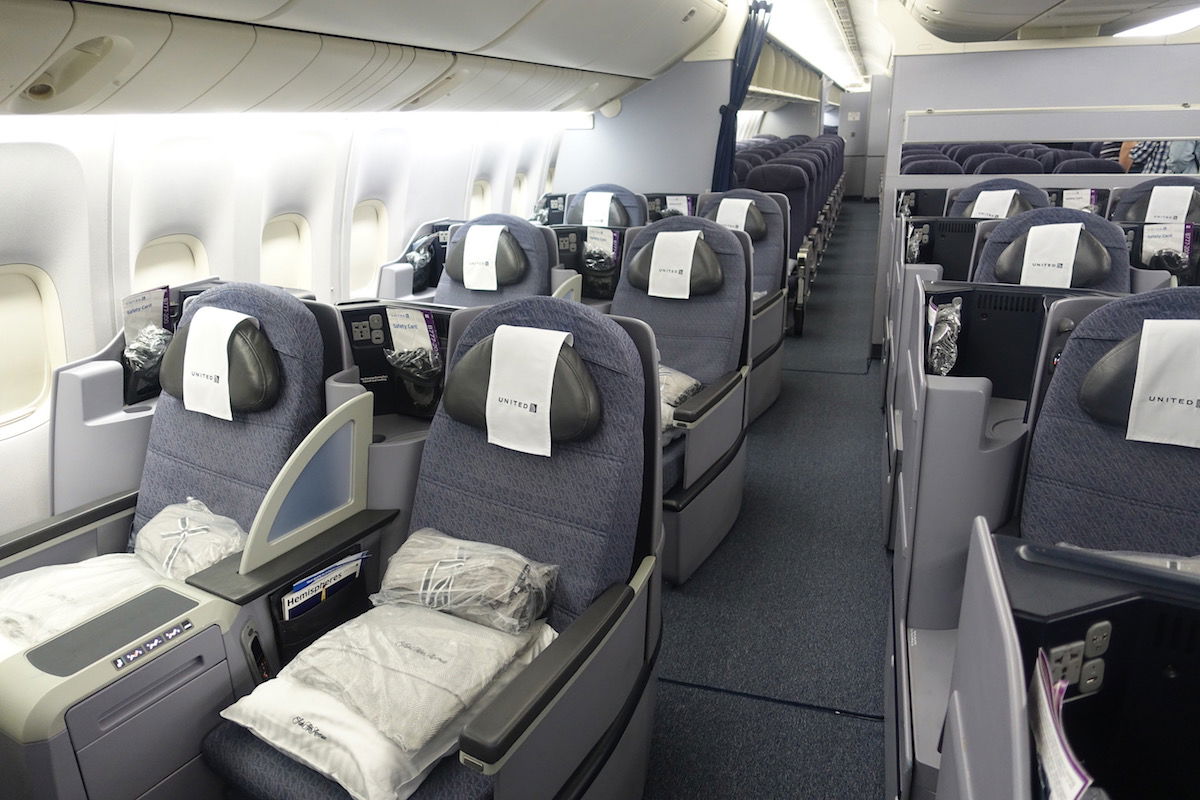 United's old 777-200ER business class seat
If you're looking to redeem miles on this flight, the good news is that there's a fair amount of business class award availability. You could book a seat on this flight for 75,000 miles with either Air Canada Aeroplan, Avianca LifeMiles, or United MileagePlus.


While this aircraft change will no doubt be popular with those traveling in business class between Newark and Hong Kong, in economy it's a different story, since United's 777-300ERs are in a 3-4-3 configuration, making it one of the least comfortable United rides in economy.
Looking at the schedule next spring, United will fly the 777-300ER from Newark to Hong Kong, Mumbai, Tel Aviv, and Tokyo Narita, so the 777-300ER is now pretty evenly split between Newark and San Francisco.
In order to make this route upgrade possible, United will be downgrading their flight between San Francisco and Beijing from a 777-300ER to a 777-200ER as of March 30. Fortunately it looks like that route is confirmed to at least have the new 777-200ER Polaris layout.
Does anyone plan on flying United's 777-300ER between Newark and Hong Kong?