United introduced Polaris on December 1, 2016, which is the name for their new first & business class experience. This includes new airport lounges, improved food & beverages, better bedding, and also new seats.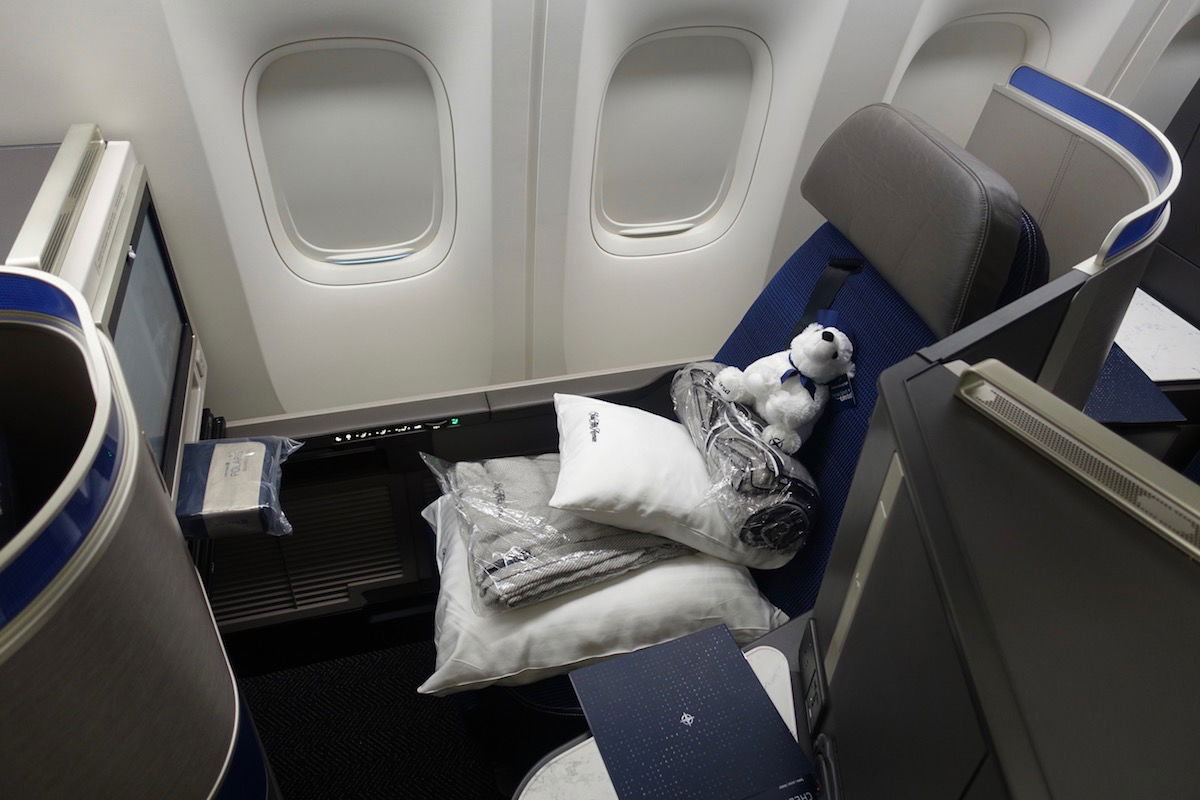 United's 777-300ER Polaris seat
Unfortunately United has been rolling out the new product at a glacial pace. While all of their new 777-300ERs have been delivered with the Polaris seats, they've been reconfiguring existing planes at an extremely slow pace.
Here are the 777-300ER routes that United already operates and/or has already announced:
With only a few more 777-300ERs remaining to be delivered, United has just announced their next route for the aircraft, which will be seasonal. United will fly the Boeing 777-300ER daily between Newark and Frankfurt between March 24 and July 31, 2018.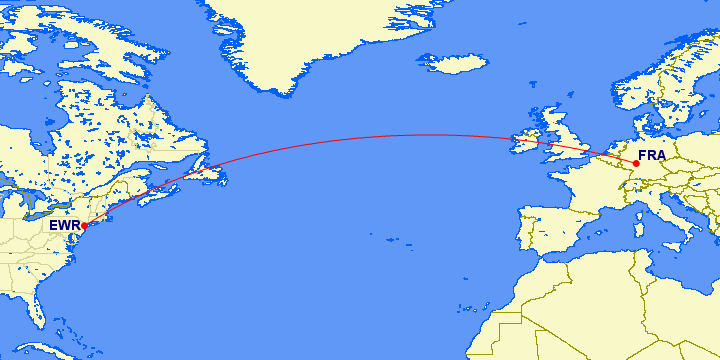 Specifically, the 777-300ER will be operating the following frequency:
UA960 Newark to Frankfurt departing 7:40PM arriving 9:20AM (+1 day)
UA961 Frankfurt to Newark departing 11:20AM arriving 2:00PM
For the time this operates, this will be the shortest international flight to be flown by United's 777-300ERs. Prior to this change, UA960/961 will be flown by a 767-400, while after this change it will be flown by a 777-200 (given that August is still peak season for Europe), so in both cases this aircraft swap represents a significant capacity upgrade.
As far as award availability on this Newark to Frankfurt frequency goes, unfortunately I don't see much business class award availability. There are a few dates with seats, but that's about it.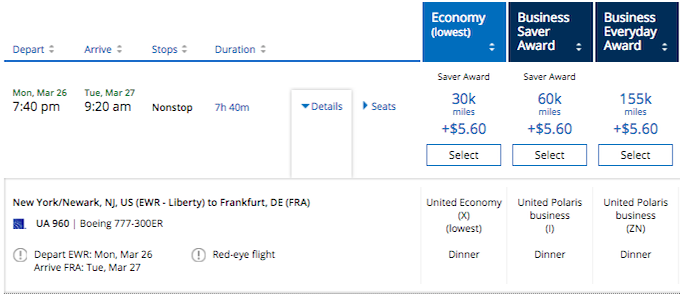 This aircraft change will no doubt be popular with those traveling in business class between Newark and Europe, though in economy it's a different story, since United's 777-300ERs are in a 3-4-3 configuration, making it one of the least comfortable United rides in economy.
Does anyone plan on flying United's 777-300ER between Newark and Frankfurt?