United initially introduced their Polaris experience as of December 1, 2016, which is the name of their new international premium cabin experience. The airline was slow with rolling out their new lounges and seats at the beginning, though they've really picked up the pace. United now has four Polaris Lounges open, and they've increased the speed at which they're reconfiguring their international aircraft.
The only United plane guaranteed to have the new Polaris seats is the 777-300ER (which I've reviewed between San Francisco and Hong Kong), since these are newly delivered planes that came with the seats installed. Here's their Polaris seat progress across their fleet:
All 17 Boeing 777-300s feature new Polaris seats (there's one plane yet to be delivered)
64% of Boeing 767-300s feature new Polaris seats
5% of Boeing 777-200s feature new Polaris seats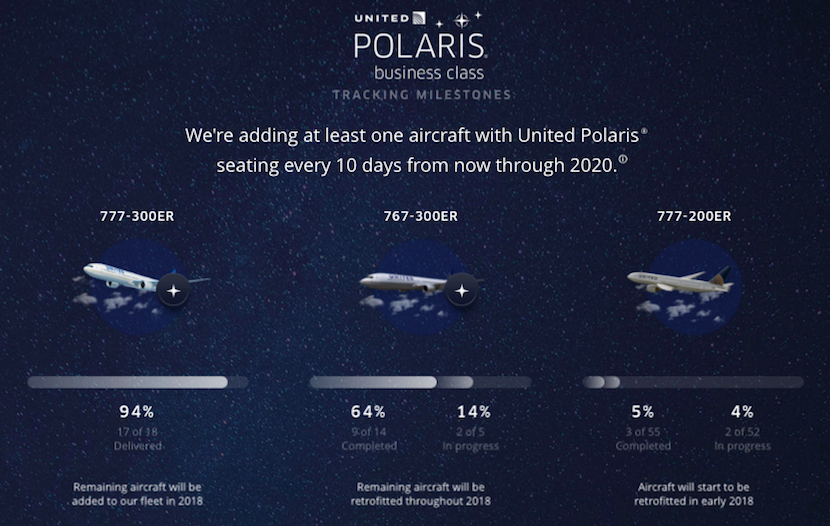 While this is great progress, unfortunately none of United's 767-400s have been reconfigured, and also none of their 787s have been reconfigured, which is a shame, since those planes are used to operate United's longest routes, where the improved product would be most valuable.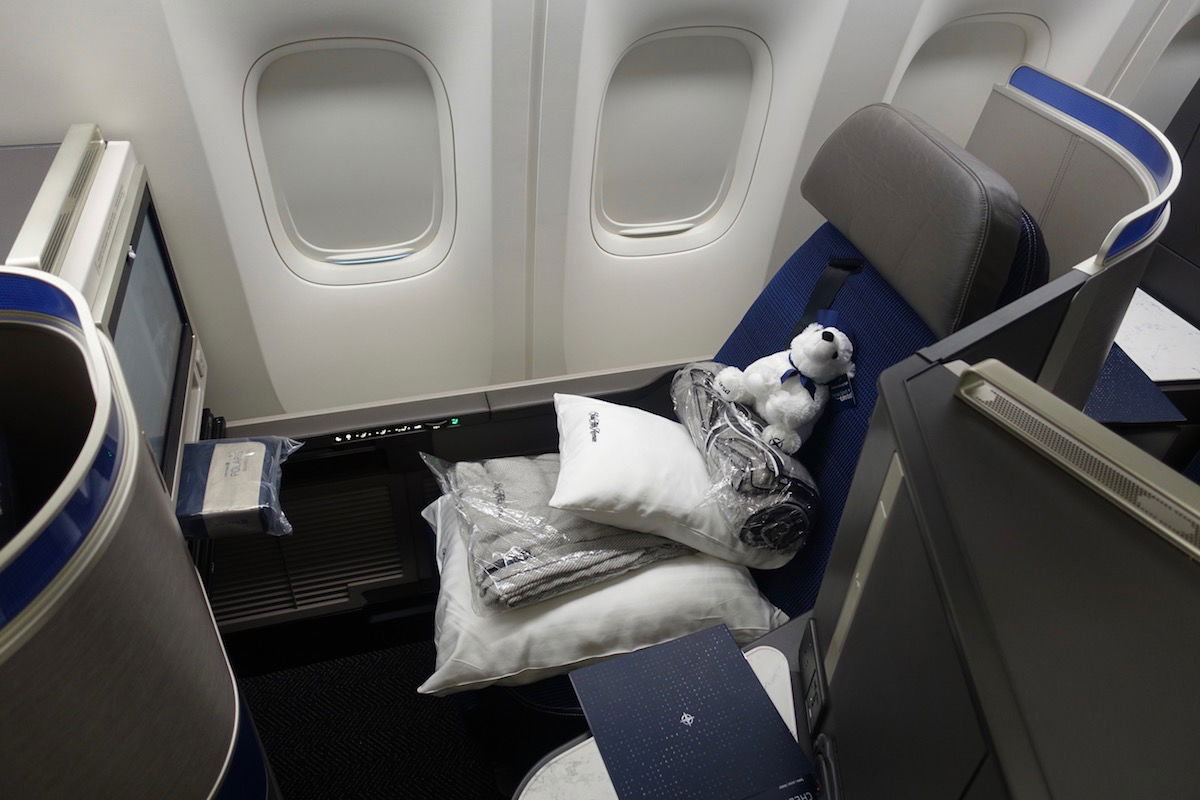 United's 777-300ER Polaris seat
So far United has based their 777-300ERs out of San Francisco and Newark, with a vast majority of them flying out of San Francisco. Out of Newark United has three 777-300ER destinations as of now — Frankfurt, Tel Aviv, and Tokyo Narita. It looks like Newark is now getting an additional 777-300ER route.
United will fly the 777-300ER between Newark and Mumbai as of October 27, 2018.
United's flight to Mumbai operates with the following schedule:
UA48 Newark to Mumbai departing 8:10PM arriving 8:40PM (+1 day)
UA49 Mumbai to Newark departing 12:10AM arriving 5:40AM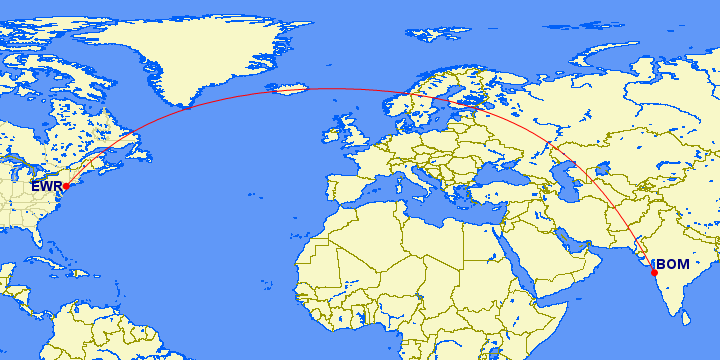 Historically United has primarily flown the 777-300ER on their most competitive routes, so it's interesting that Mumbai is the next choice. While Air India also operates flights in the market, their product isn't exactly competitive, so even United's old flat bed business class seats are superior to what Air India offers. So I suspect there are potentially two motivations for this upgrade:
United is offering this improved product on Mumbai flights because Delta will start flying there in 2019
There's simply more demand for travel to India in winter, so it makes sense to offer more capacity
Historically United's Newark to Mumbai route is one of the toughest flights on which to score saver business class awards, which suggests that it has among the most demand for paid business class travel. So I guess it's logical enough that United put a premium aircraft on the route.
This aircraft change will no doubt be popular with those traveling in business class between Newark and India, though in economy it's a different story, since United's 777-300ERs are in a 3-4-3 configuration, making it one of the least comfortable United rides in economy.
Not surprisingly, United is downgrading some other routes in order to make this one possible. As of October 27, 2018:
United will operate a 787-9 between San Francisco and Tel Aviv, rather than a 777-300ER
United will operate a 777-200ER between San Francisco and Tokyo Narita, rather than a 777-300ER
United will operate a 777-200ER between San Francisco and Taipei, rather than a 777-300ER
Sadly none of those planes are scheduled to feature new Polaris seats. The 787-9 features United's B/E Aerospace Diamond seats, in a 2-2-2 configuration.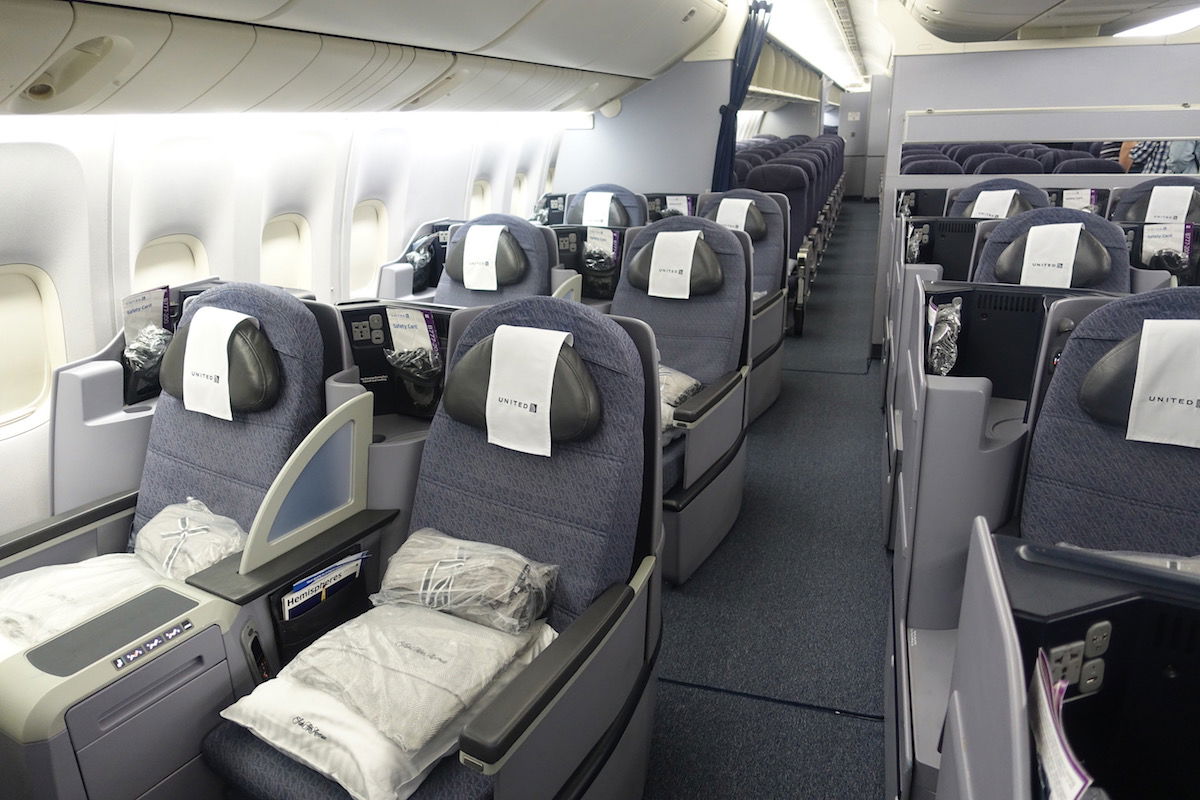 Even worse, the Tokyo and Taipei routes will feature United's eight abreast business class product, which is awful. There's still a chance that will be upgraded between now and then, but it's a massive downgrade to go from the new Polaris seats, to a business class configuration that's 2-4-2.
While all three of those are premium destinations, the demand for travel to Taipei and Tokyo is lower in winter, so it makes sense that they're putting lower capacity planes on the routes.
Does anyone plan on flying United's 777-300ER between Newark and Mumbai?
(Tip of the hat to Point Me to the Plane)