I'm a big fan of Uber, and use them all the time. Whenever public transportation isn't good in a city (or isn't convenient for where I'm coming from/going to), I use Uber.
In NYC I generally try to take the subway from JFK Airport to the city, though sometimes I'll take Uber if I arrive super-late or leave super-early.
Last December Uber hiked up their UberBLACK flat rate fares between Manhattan and JFK Airport, from $85 to $100. A ~20% increase overnight is quite a bit.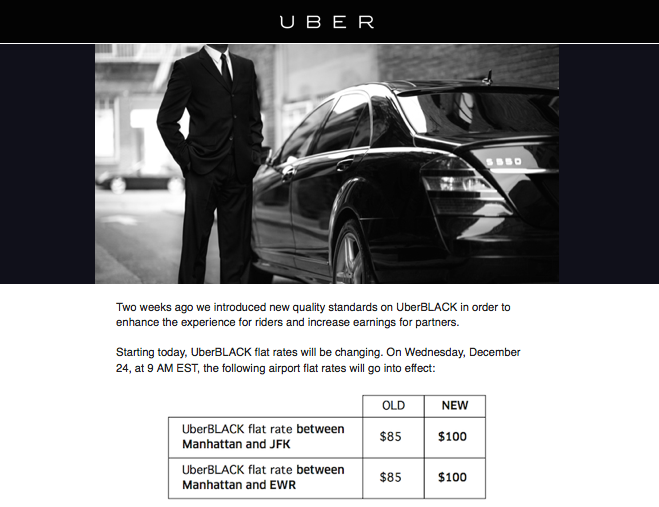 Less than a year later, it looks like Uber is once again modifying fares between Manhattan and JFK Airport. As of earlier in the week, Uber has discontinued flat rate fares between JFK Airport and Manhattan altogether:
Starting today, Tuesday, October 6, trips between Manhattan and JFK Airport will be calculated based on standard New York City time and distance rates*. Flat rate fares will no longer apply to these rides.

Whether you're headed out for the three-day weekend or expensing a trip to the airport, you can always estimate your fare in-app before requesting a pickup.

If you have any questions or feedback, please reach out to us at [email protected]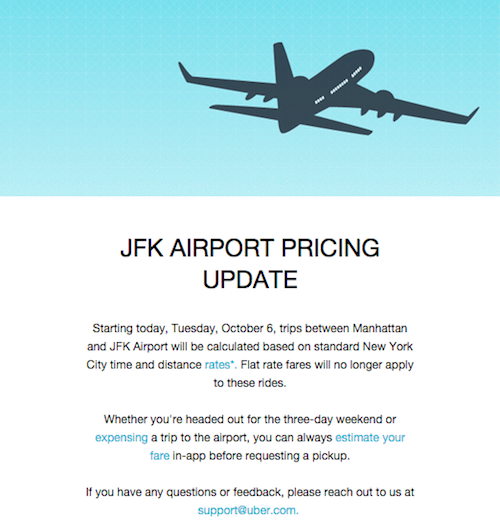 Looking at the fare estimate calculator on Uber's website, this represents sizable increases in some instances. For example, I often stay at the Andaz 5th Avenue, and the fare calculator now indicates that an UberBLACK would cost you $94-123: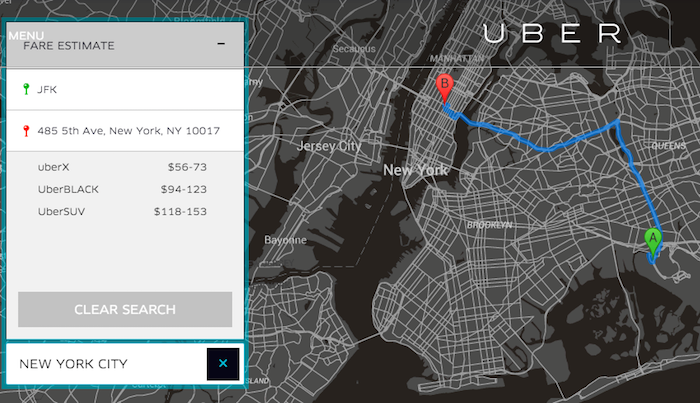 Meanwhile when entering the address of the Andaz Wall Street, the fare calculator indicates that it'll cost you $99-131: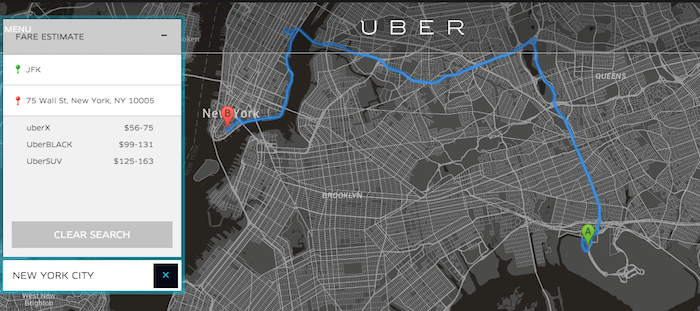 Ouch!
Bottom line
Over the course of a year, UberBLACK between JFK and Manhattan has gone from being marginally more expensive than a yellow taxi, to potentially being almost double the price.
Uber is still pretty awesome, but this change is enough to prevent me from taking an UberBLACK between JFK and Manhattan.
If you haven't yet signed up for Uber, they have a pretty lucrative referral program, whereby you can get a free ride of up to $20 by being referred (and the person referring gets the same).
Does Uber eliminating flat rate rides between JFK and Manhattan impact whether you'll use them?