Technology has really improved the passport control process in many countries over the past several years. I'm fortunate to have dual citizenship (I have both a US and German passport), so between the two I have:
Global Entry, which gets me expedited passport control in the US, as well as access to SmartGates in Australia
My German passport gets me access to eGates in the EU and UK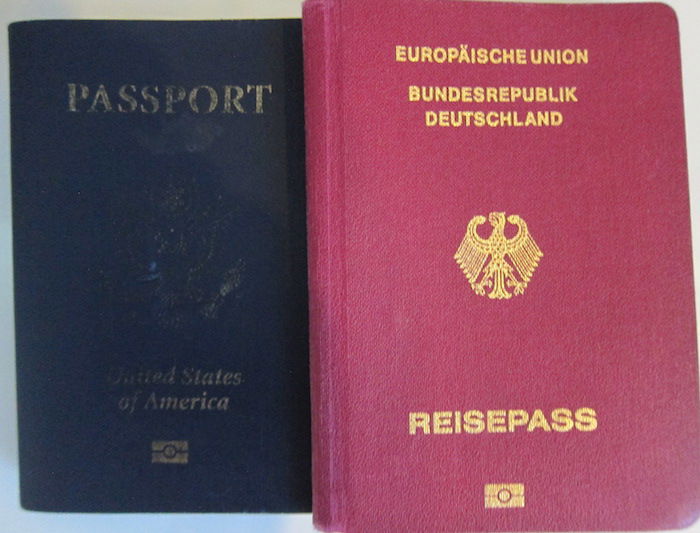 Between the two passports, the time I have to spend waiting in line at airport immigration has decreased considerably. And that's a blessing given how long immigration queues can be at times.
I'm always looking for new ways to shorten immigration queues, and earlier today decided to sign up for UAE Smart Gate as I was departing Abu Dhabi. Smart Gate allows you to use the automated machines rather than having to wait for an immigration officer, both on arrival and departure.
The following nationalities are eligible for Smart Gate access:

Once you're eligible for Smart Gate, the process is really easy. You just scan your passport on the machine, enter into the gate, look at the camera, and voila, you're through.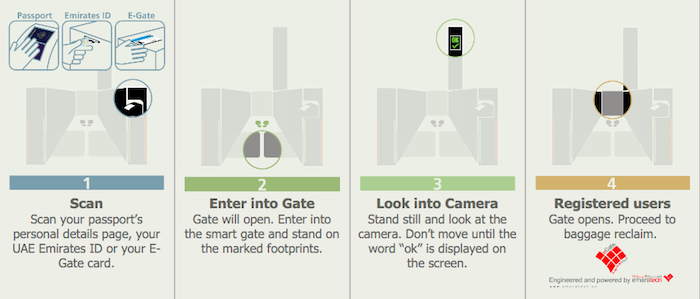 What I hadn't realized until today is just how easy it is to register for Smart Gate. As I was departing Abu Dhabi I had a friendly immigration officer and asked him how I could sign up. He said he could do it right then and there. The whole process took less than two minutes, as he just had to enter some of my passport info into the computer, and then I had to look into the camera for a picture.
After that he walked me over to one of the automated kiosks to show me how it works. The process literally took two minutes, was free, required no paperwork, and the only question I was asked was whether I usually visit the UAE on holiday or work. It almost seemed too easy.
Bottom line
If you're from a country eligible for Smart Gate I highly recommend signing up for it, especially given how highly variable immigration queues can be in the UAE depending on the time of day you arrive. Next time you leave the country just ask your immigration officer about it, and they should be able to register you.
Were you aware of UAE Smart Gate, and if so, have you registered?