Update: Hyatt and the Andaz Maui have clarified the new policy as follows:
Andaz Maui at Wailea is not applying the Resort Fee retroactively. A resort fee will be applied for any new reservations booked beginning April 2, 2015 for arrival after

June 1, 2015

.
If the reservation was booked April 1, 2015 or earlier, a resort fee will not apply, however, the guest will have the option to opt in and pay the resort fee to partake in the experience we will be including rather than paying a la carte.
The resort fee is not optional for new reservations booked beginning April 2, for arrival after

June 1, 2015

.
A Resort Fee will apply for all individual travel reservations, including Award Reservations.
---
I hate when hotels charge resort fees. Resort fees are basically a way to artificially raise the cost of hotel stays, given that many people don't pay attention to the "fine print."
And I never really understood resort fees either. If I'm to stay at a resort, shouldn't my room include the amenities of the hotel, rather than there being an extra, standardized fee which covers things like towels at the pool, etc. It's the hotel equivalent of airline fuel surcharges. If I'm paying for a plane ticket, shouldn't the cost of that ticket include fuel?
But I also get why hotels charge resort fees. Because any resort that doesn't charge one would instantly be at a disadvantage. When people are comparing rates they'd be comparing the rates of one hotel with a resort fee to another hotel without a resort fee. So it's really tough for hotels to break the resort fee "cycle."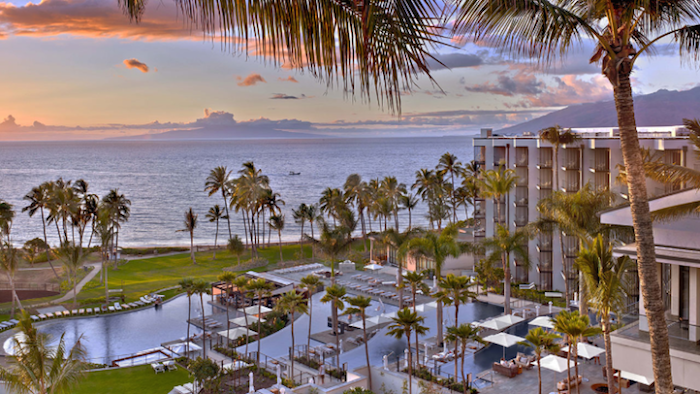 However, here's an especially egregious resort fee situation, which a couple of readers have reached out to me about. The Andaz Maui is one of the Hyatt properties I'm most wanting to visit, and up until now they haven't had a resort fee… which is rare for hotels in Hawaii.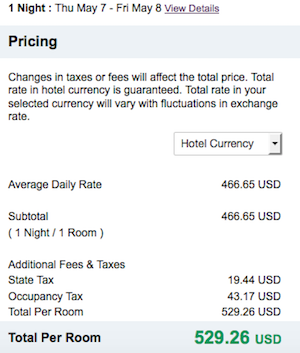 However, the Andaz Maui will be adding a $40 resort fee for stays as of June 1, 2015.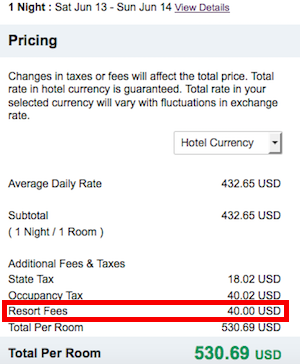 The worst part?
Best I can tell they're not actually disclosing the fee on their website, aside from the rate summary
They're applying this policy retroactively to people that made bookings before the resort fee was added
Most hotels with resort fees clearly disclose on the front page of their booking site that there's a resort fee, and ultimately there's a good chance the Andaz just hasn't gotten around to adding that.

But what I guess makes resort fees such a gray area is that they're not technically part of the room rate. So if you booked the Andaz Maui a week ago for a week-long stay in June, you're out an extra $280.
I can't imagine a hotel would ever try to retroactively change the rate you booked, but this is a sneaky way to basically increase room rates even post-purchase.
Bottom line
While I hate resort fees, I get why hotels charge them — they couldn't compete on price if they didn't. That being said, I think it's highly unethical to add a resort fee and charge that to those that already made a booking. I hope the hotel reconsiders.
How do you feel about resort fees, and especially about hotels adding them after you made a booking?