Update: Apparently Metamucil comes in single-dose packets. Who knew?
Perhaps I'll regret making this post, but oh well.
I'm a fan of Metamucil, and I also live out of a carry-on. Oddly those two things don't seem to go together very well. The only "supplements" I take with any regularity are Metamucil, Emergen-C, and echinacea. Emergen-C comes in tiny "pouches," while echinacea comes in pill form.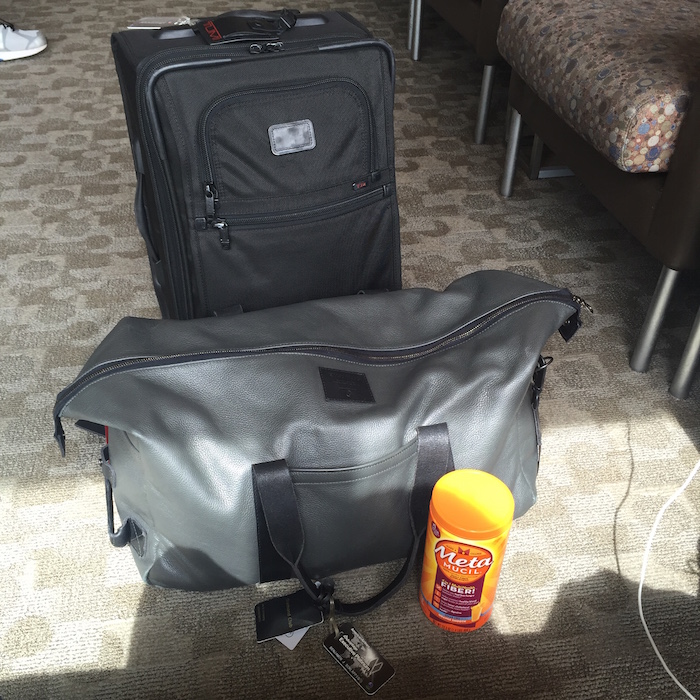 Meanwhile Metamucil typically comes in an industrial sized cylinder, given that it's fairly heavy duty stuff. If you take it with any regularity (no pun intended), you're basically a human chalkboard.
Anyway, TSA Pre-Check is awesome, and in a way has revolutionized the domestic travel experience. It's so great to be able to leave your liquids and laptops in your bag, and to be able to keep on your shoes.
The only problem is that when traveling with Metamucil, my bag is always pulled over for additional screening. Always. I guess on the screen the container looks suspicious, since they can't see what's inside of it.
While Pre-Check is super fast if you have nothing in your bag, in my experience it's often the slowest lane if a bag check is needed, since the lane doesn't have much extra staffing.
I'm realizing that this is costing me about three minutes every time I go through security. Over the course of 150+ flights per year, that sure does add up.
Anyone in a similar boat, or have something which is allowed that consistently sets off the security x-ray and requires additional screening?