The Maldives is a gorgeous vacation destination, and somewhere a lot of people like to redeem miles & points to visit.
While the islands are peaceful overall, they're not without their problems. There are some drug issues, though if you're just visiting a secluded resort, chances are you won't be exposed to any of the problems the country faces.
But it seems like The Maldives may be facing an even larger threat: terrorism.
Via BloombergView, the Maldives is calling on the US to help them respond to a terror attack against their president:
President Abdulla Yameen Abdul Gayoom on Sunday narrowly escaped an explosion on his boat. His wife was injured. Investigators have converged on the island nation in the Indian Ocean to determine whether the blast is related to organized terrorism. The government is already rethinking its security and defense practices; top officials say terrorist recruiting has been on the rise there.

Ali was in the United States this week for the UN General Assembly, and he said his government has been tracking an increased flow of its citizens traveling to Iraq and Syria to fight there, at least 40 so far. Some are coming back to the Maldives.

"That is actually the biggest threat that we face as a nation-state and as a society. That is our biggest fear," he said. "And that's where our security forces are finding quite a challenge."

An unidentified Islamic extremist group last month threatened terrorist attacks and attacks against the president in a YouTube video that featured the flag of the Islamic State.
I wouldn't change my travel plans based on this, though it is certainly something to be aware of. Unfortunately bad stuff happens even in paradise. Bali is one of my favorite places in the world, partly because of how peaceful I find it to be. Despite that, they had a tragic bombing there in 2002, which killed over 200 people.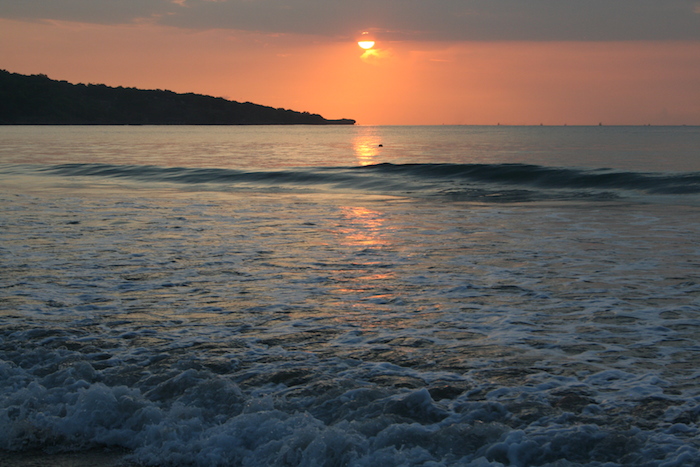 While the Maldives is a small country, it faces the challenge of consisting of so many different islands, which makes security challenging.
Personally stories like this don't concern me. I tend to think that I have to be safe and reasonable, but at the same time shouldn't live life in fear of isolated incidents.
How about you?
(Tip of the hat to LoyaltyLobby)