I was just made aware of a pretty cool internal video Swiss-made discussing how they're revamping their business class service. It's quite long at ~25 minutes, but well worth watching if you're into this kind of stuff:
https://www.youtube.com/watch?v=p16hPDdyVsg
The video consists of three parts:
Interviewing frequent travelers
For the first six minutes they interview a Miles & More HON Circle member and a Miles & More Frequent Traveller member who also works in the hotel industry to get their thoughts on what's important in business class service.
My goodness, if you think I point out the "little things," wait till you hear what they have to say. Don't get me wrong, they're spot on in just about everything they say.
Interviewing inflight product team
From minutes six to eleven they interview the inflight product team to outline the changes and why they're needed.
It's quite possibly the most awkward thing I've ever seen. I can't tell if they're reading off a teleprompter or just really bad at delivering a memorized message. That poor lady looks terrified!
But what they have to say is actually quite interesting. They admit they've been complacent over the years, while their counterparts in Asia and the Middle East, and even in Europe and North America, have been massively overhauling their products.
They also explain that their survey results have deteriorated, and this is largely because of their new new fully-flat business class product. As passengers are able to sleep longer and better on flights, their priorities change. The main service issues revolve around inconsistencies, the crew spending too much time in the cabin, and the service taking too long. Very interesting.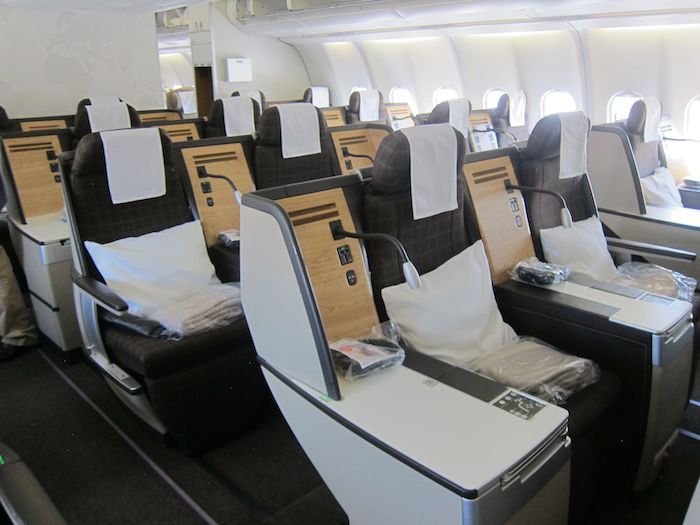 Swiss new business class A330
Demonstration of the new onboard service
Minutes eleven and onwards demonstrate the new business class service. It's sort of cheesy, though the attention to detail and subtle changes they're making are quite impressive.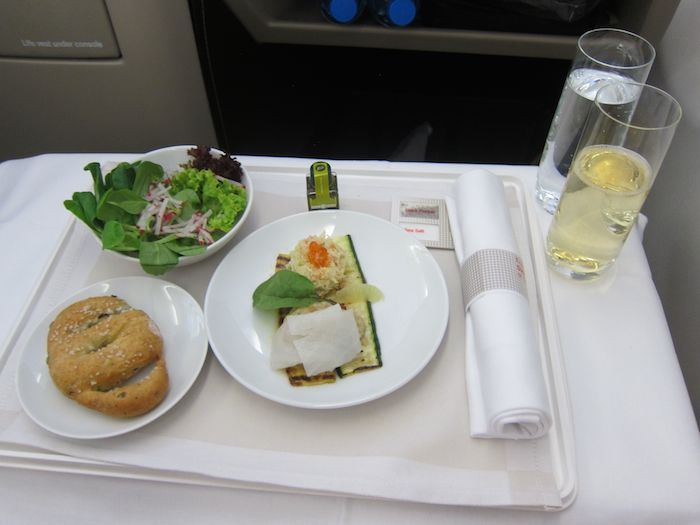 Swiss business class appetizer and salad
If only they put as much effort into the transition music used in the video as they did into the onboard service concept. 😉
Bottom line
I flew Swiss business class from Zurich to Beijing a few weeks ago, and was impressed by the service. The food was good and cabin crew were excellent, and it seemed like most of the above service policies were already being implemented on my flight.
What do you think of Swiss' new service concept, and if you've flown them recently, how was your experience?