Last night Southwest Tweeted about "Something Especially Amazing Tomorrow" being announced (today):
Something
Especially
Amazing
Tomorrow
(Stay tuned…) pic.twitter.com/6ENFrrLFXO

— Southwest Airlines (@SouthwestAir) April 14, 2015
It was pretty obvious that Southwest would be announcing new seats, based on the acronym as well as the picture attached to the Tweet, which even had the "BE Aerospace" (a seat manufacturer) logo clearly visible.
Today at Aircraft Interiors Expo in Hamburg, Germany, Southwest unveiled the new seats which they'll be installing on their newly delivered planes starting in mid-2016. This includes the 737-800 and 737 MAX aircraft which they'll be taking delivery of.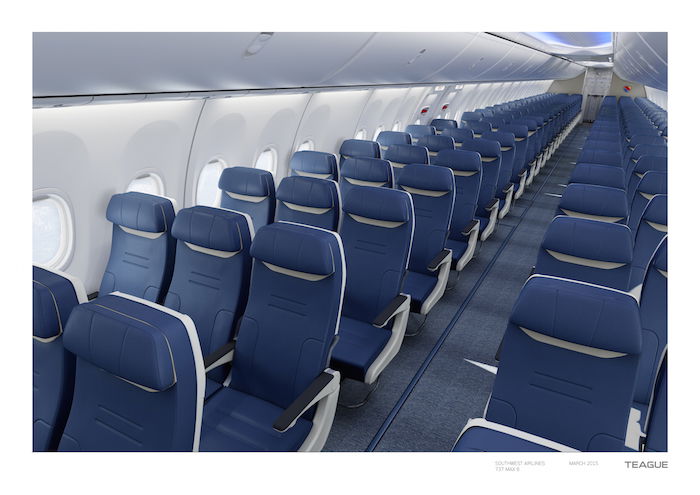 Here's how Southwest describes the new seats:
"The new aircraft seats are the widest economy seats available in the single-aisle 737 market, and offer a unique design that gives our Customers what they asked for: more space," said Bob Jordan, Southwest's Executive Vice President and Chief Commercial Officer. "Serving as the launch customer for this seat is just one of several upcoming milestones related to our bold, new look launched in September of last year, and is specifically aimed at enhancing our Customer Experience."

"The new, lighter seat allows us to continue to improve our fuel efficiency," said Mike Van de Ven, Southwest's Executive Vice President and Chief Operating Officer. "This seat selection is just one more reason we are enthusiastic about our fleet modernization plans."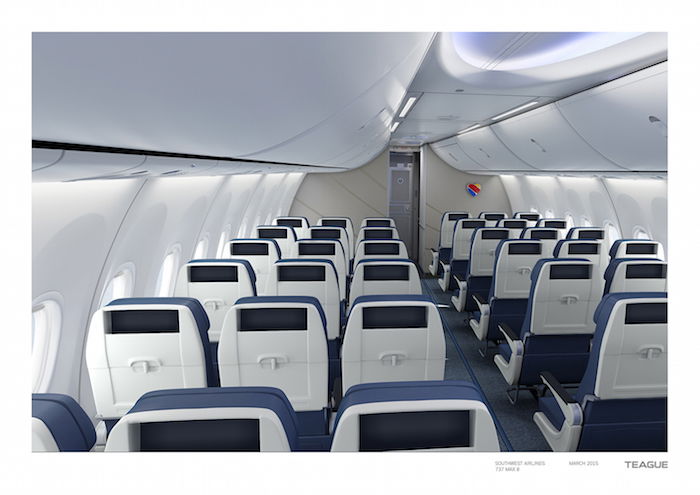 Southwest Airlines' New Aircraft Seat
Southwest Airlines has selected a new aircraft seat with unique features for an enhanced Customer Experience. The seat will be delivered on the for the Boeing 737-800 and 737 MAX aircraft beginning in 2016.
I mean, admittedly Southwest is good at what they do, but how excited are you supposed to get when an airline is beginning to install new seats in mid-2016 which don't include power ports or personal televisions? I'm actually not opposed to the lack of personal televisions since they're heavy and nowadays most people are bringing their own entertainment. But no power ports — really?!
And I think when Southwest says they made the seats wider, what they're really trying to say is that they made the armrests narrower, so that there will be even less separation between people.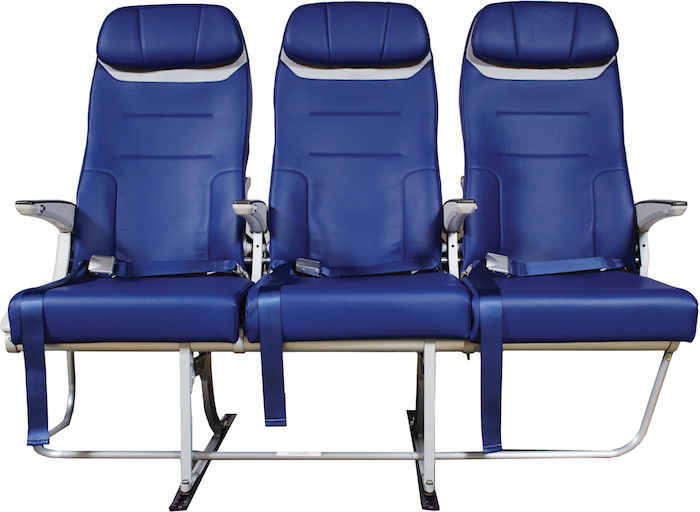 Goodness gracious, you must be really easy to please if you consider this to be "Something Especially Amazing" in the year 2016…
Bottom line
Don't get me wrong, ultimately I don't blame Southwest for going "no frills," since that's the market they've captured for so long. They're not installing these new seats for customers, but rather because the seats are lighter and because they enable them to install more seats per plane.
I don't think anyone can tell me with a straight face that this is something customers should be excited about. The one big mistake Southwest is making, in my opinion, is not installing power ports.
Is it just me?