Recently I wrote about a security incident at Germany's Frankfurt Airport, and said that the terminal affected handled Star Alliance 'Schengen' flights. As I wrote about this I realised that some readers who may not travel around Europe regularly may not have heard of this term before, so I wanted to write another 'Back To Basics' article to explain what they are.
The Schengen Area
Within Europe, there are 26 European countries that have agreed to abolish passport and border controls at their mutual borders. They have signed the 'Schengen Agreement,' which was named after the town in Luxembourg where it was signed.
These countries are:
Austria
Belgium
Czech Republic
Denmark
Estonia
Finland
France
Germany
Greece
Hungary
Iceland
Italy
Latvia
Lietchenstein
Lithuania
Luxembourg
Malta
Netherlands
Norway
Poland
Portugal
Slovakia
Slovenia
Spain
Sweden
Switzerland
There are some exceptions to this list, particularly where a territory/part of that country is an island that does not share a border with another Schengen country, such as the Faroe Islands for Denmark, and overseas territories, such as Dutch Aruba.
There are also three tiny European nations that do not participate in the Schengen agreement but still have open borders to their neighbouring/surrounding countries:
Monaco
San Marino
Vatican City
The Schengen zone should not be confused with those members of the European Union, or those countries using the Euro (yes, confusing, I know!).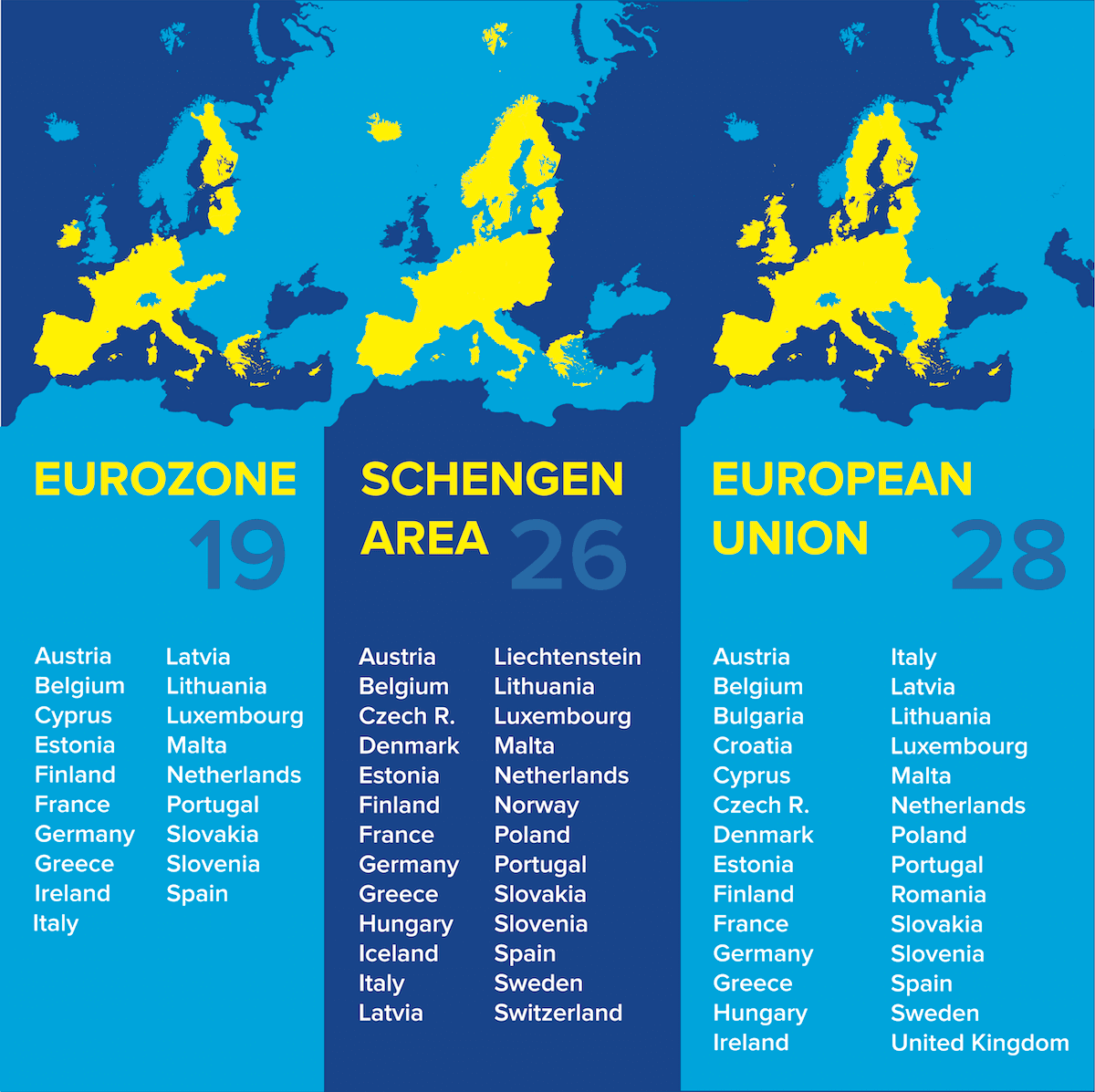 Why does this matter when traveling?
If you're traveling from a non-Schengen to a Schengen area (such as from London to Milan), or from a Schengen to a non-Schengen area (such as from Paris to Moscow), it's no different than a standard international flight anywhere else in the world.
There are passport checks and stamps, questions about your travel intentions, and visas required in certain situations.
But the enormous benefit of traveling between Schengen member countries, whether by air, road, rail or sea, is that there is no inbound or outbound passport control and you can freely move between countries. While you may be disappointed that you won't get a stamp in your passport crossing the border from France into Germany, it usually means a quicker, easier travel experience, especially if you do not have a European passport.
I travel around Europe every few weeks but it is primarily from, or to the United Kingdom. I have only an Australian passport which means if traveling between a Schengen country and the UK, I have to queue with all 'foreign' passports. This can take a very long time, especially if you arrive right behind a flight from a destination where passport officers tend to ask plenty of questions.
A few weeks back arriving into Zurich from the UK at 8pm on a Friday, I waited 45 minutes at immigration.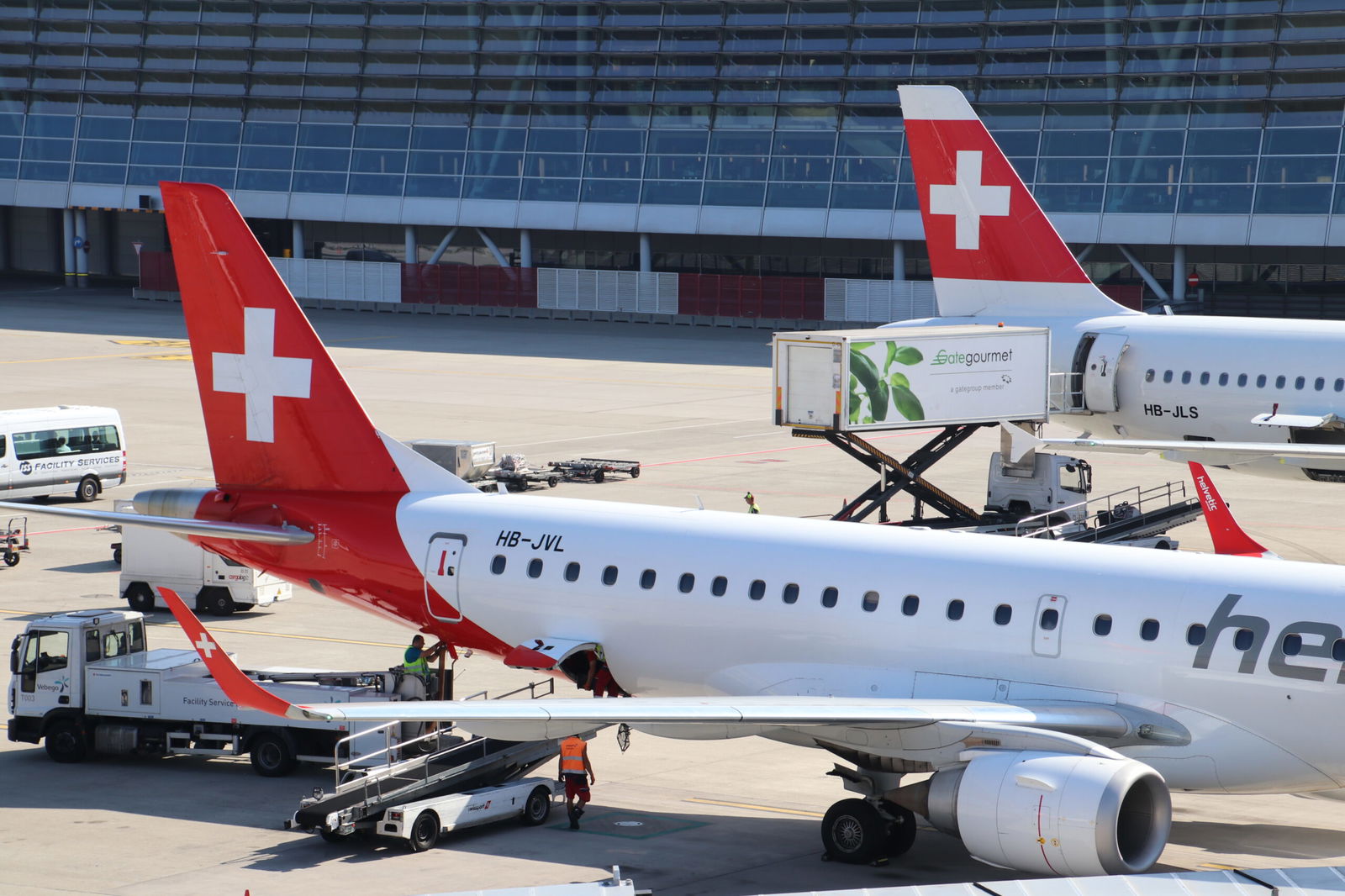 But traveling between Schengen countries by air is more like a domestic flight. You will of course have a security and ID check but it's much quicker as there will be no stamping of your passport to exit the country and no stamping of your passport to then enter the new country.
Once you have entered one Schengen country, you can easily and freely move between others.
If moving between countries by road, the process is a breeze. You may only notice you've entered a new country by seeing a sign saying 'welcome to xxx country,' compared with driving between non-Schengen countries, where you may face long queues at the border with passport checks and probing questions.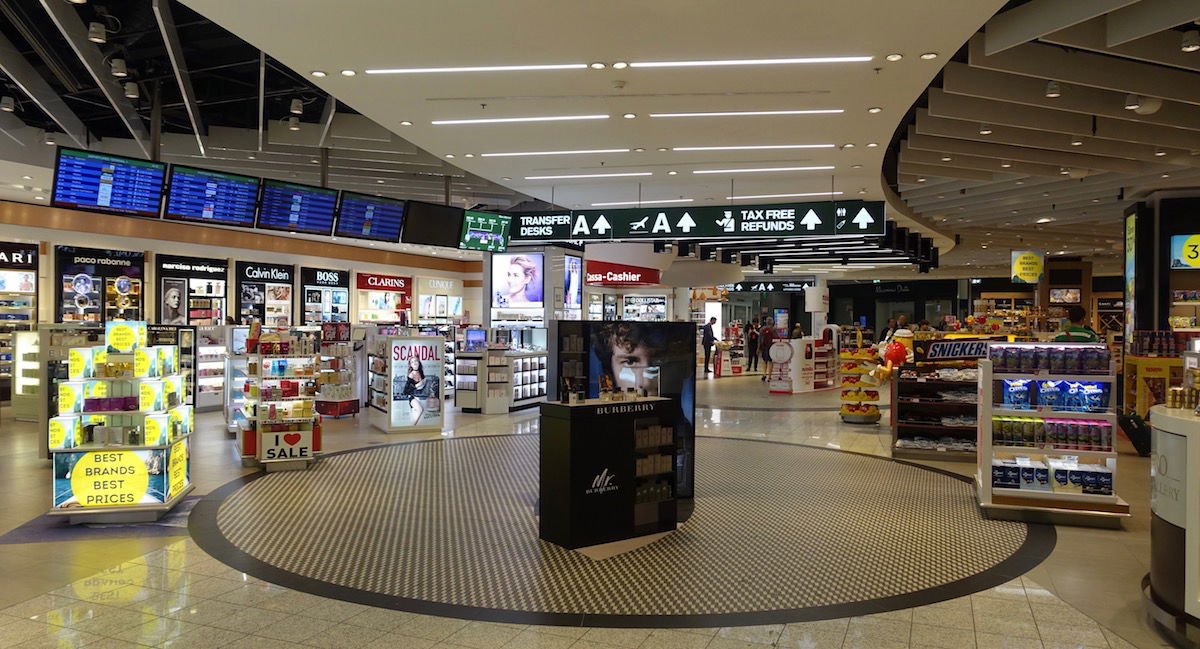 Lounge Access
While larger airports will often have lounges within both Schengen and non-Schengen airside departure areas, if you are leaving the Schengen zone be careful to check there is a lounge after passport control, before having your passport stamped to exit the country, if you still have plenty of time before your flight.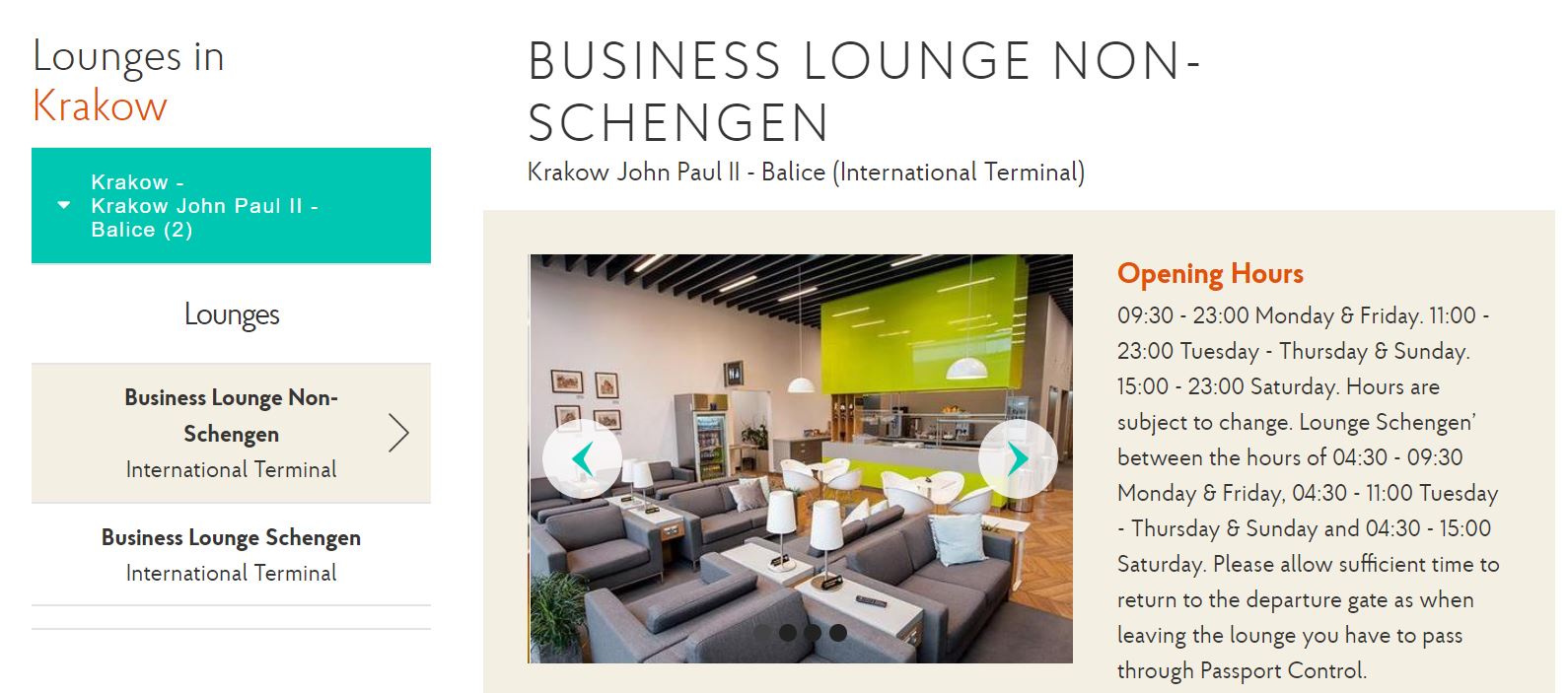 For those smaller airports that have mostly intra-Schengen flights, they may have a small gate area for those flights exiting the Schengen area (i.e. to places like the UK), however there may not be a lounge in this area.
Once you go through passport control you will not be able to return to the lounge prior to passport control (i.e. if there are delays), and will be 'stuck' at the gate without a lounge, so I'd recommend waiting until just before boarding is announced before leaving a lounge to exit the Schengen area.
Bottom line
It would make my year if the United Kingdom ever joined the Schengen area, but following the Brexit vote that is almost impossible. It is so much easier traveling between Schengen countries – you hardly even notice you have crossed the border if traveling by road, and its more like a domestic flight by air.
Just time your passport control properly to maximize your lounge access!
Have you travelled in the Schengen area?