There aren't many things I love more than an airline starting a unique route. And in 2014 I think SAS took the cake for starting the most unique route. Since August 20, 2014, SAS operates 6x weekly flights between Houston and Stavanger, Norway.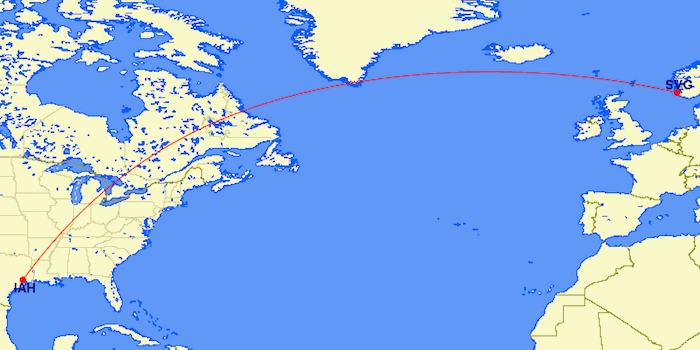 The flight is operated by a PrivatAir 737, featuring just 44 business class seats spread across 11 rows.
The flight operates with the following schedule:
SK951 Stavanger to Houston departing 3:50PM arriving 7:55PM
SK952 Houston to Stavanger departing 9:45PM arriving 2:15PM (+1 day)
This is obviously intended to be a flight connecting two oil cities. So while it's probably possible to charge a premium for the nonstop flights, is there really enough demand to fill 44 seats per day?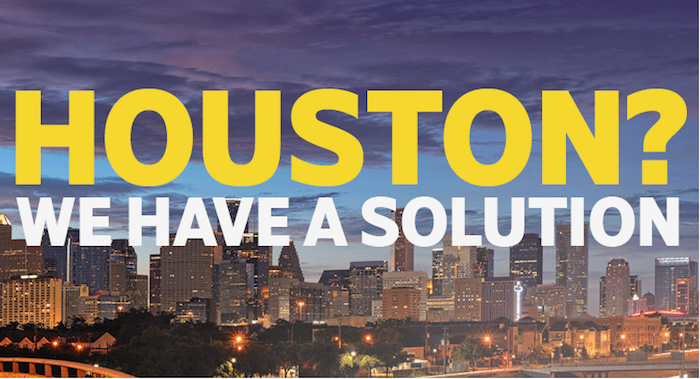 After all, this isn't like other PrivatAir routes in the past (most of which weren't successful, for the record), which featured a mix of business and leisure traffic. I think this route is as "business" as it gets.
One thing I've found odd is that up until now SAS hasn't released any business class award availability on the new route. Based on looking at the loads it looks like the flights have been going out with oodles of empty seats, so it's beyond puzzling to me why they wouldn't make award seats available.
Well, it looks like that has finally changed. Per Henning at Bonus Feber, it looks like SAS has finally started making business class award seats available on the Houston to Stavanger flight. Availability is excellent, and in many cases there are at least four award seats per flight.
For what it's worth, the Aeroplan and United websites aren't accurately showing all availability, so you'll want to use the ANA website to search for award availability on this route. Also keep in mind that Aeroplan doesn't impose fuel surcharges for travel on SAS, so this is an especially good route on which to redeem Aeroplan miles.
Ultimately this still isn't all that attractive of an option for transatlantic travel unless you need to go to Stavanger. It's cool for the novelty, but this 737 doesn't feature fully flat seats in business class, so aside from wanting to give it a try just for giggles, I can't imagine it being something I'd want to repeat.
Has anyone taken the new flight between Houston and Stavanger yet? If so, what did you think?