Ryanair has just announced a series of new "customer care improvements" for 2019, some of which sound quite good. Among them is that they'll allow a 48-hour free of charge grace period for changing bookings, they'll process EU261 claims within 10 days, and more.
Perhaps the most interesting new initiative is that they're launching a new annual membership.
They've introduced Ryanair Choice, which is an annual membership that costs €/£199 (my first question is related to that — seems a bit odd to peg the currencies 1:1, no?). For buying a Ryanair Choice membership you receive the following on all your Ryanair flights:
Free standard seat assignments
Fast-track security
Priority boarding (which includes a 10kg bag, while non-Priority customers can only take a small carry-on)
It's intriguing to see an airline like Ryanair try to offer a subscription service, since their business model has for so long been based on ancillary fees with every journey.
It's tough to calculate exactly what the breakeven point is for this subscription, since some of the fees vary by flight.
For example, I priced out a Dublin to Warsaw flight, which cost €26.10 including taxes and fees, but without any extras.

Then I tried to add-on the things that would be included with this subscription. So I added priority boarding, which comes with a 10kg bag, and costs €10.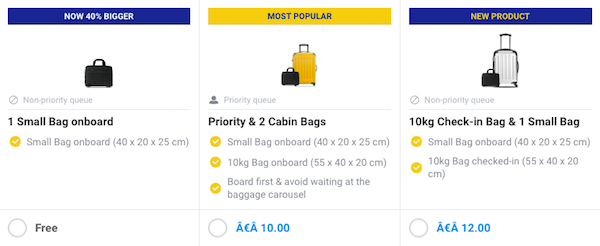 Then assigning standard seats costs €4-9, though let's assume you want to assign one of the better standard seats, or else you might as well not bother.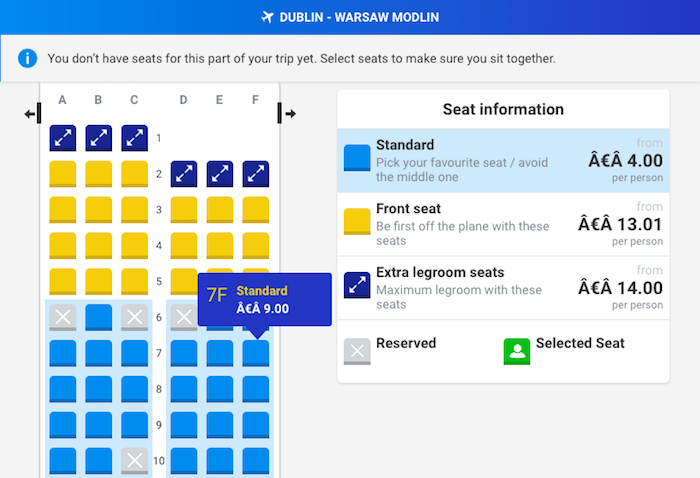 And then adding on fast track security costs €5.95.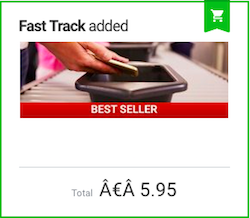 Those three add-ons cost you a total of €24.95. So on a roundtrip you'd be paying €50 in add-ons, meaning the breakeven point here for the subscription would be four roundtrips per year.
Of course all of this assumes that you'd otherwise pay for fast security and priority boarding and seat assignments. Further, since this subscription only applies to the person buying it, this assumes that you usually travel alone, or that your companions would usually buy all of those as well.
Bottom line
The new Ryanair Choice membership is an intriguing concept, though you need to take several roundtrip flights per year on Ryanair to break even on this. I imagine some people would come out ahead on this, though personally I'd be surprised if they sell all that many memberships.
What do you make of the new Ryanair Choice program?