I've taken an interest in RwandAir over the past few months, which seems like a cool airline that's doing great things. They have some nice-looking A330s that they fly to Dubai and London, and I'm hoping to fly with them soon, in conjunction with a visit to Rwanda.
A couple of weeks ago I posted about how the airline was planning on launching flights to Brussels. They advertised it as "3 flights a week starting 14th July 2017." That surprised me a bit given how small their fleet is, as I didn't think they had the aircraft to operate the route. That also seemed like a really last minute decision for launching a new route.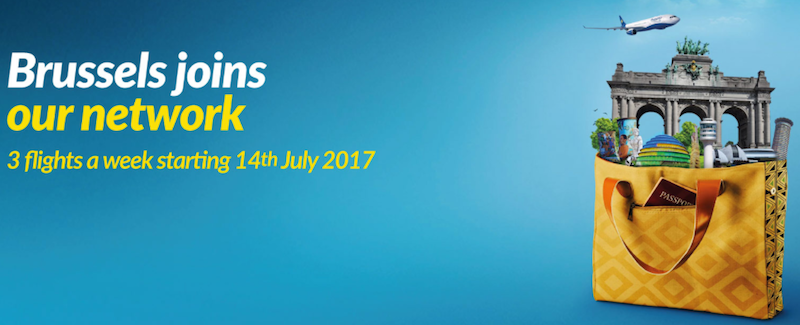 After looking at the schedule for the flight it made more sense. As it turned out, RwandAir was just adding a stop in Brussels for their existing flight between Kigali and London. In other words, the plane would fly from Kigali to Brussels to London to Kigali with the following schedule:
WB700 Kigali to Brussels departing 10:30AM arriving 7:00PM
WB700 Brussels to London Gatwick departing 8:10PM arriving 8:25PM
WB700 London Gatwick to Kigali departing 9:50PM arriving 7:30AM (+1 day)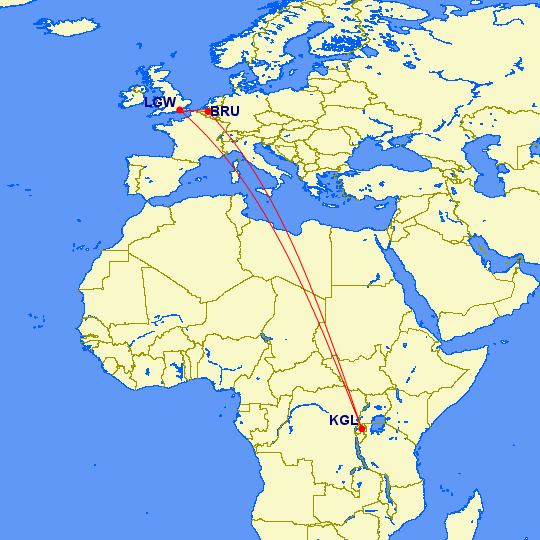 Well, RwandAir's London flight is operating via Brussels as of today. There's only one slight problem — RwandAir can't carry passengers from Brussels back to Kigali via London. Why? Because RwandAir didn't do their homework.
I think most of us assume that when an airline announces a new route that they've done their due diligence, have approval for the route, etc. So this situation is especially puzzling. Sean M, who is one of the most knowledgable commenters here, wrote this in response to the original post, back when RwandAir first announced the route:
Rwandair has not thought through the logistics of this flight completely.

Rwandan passengers (and many other nationals from countries that constitute the primary markets for this flight) flying BRU-LGW-KGL will require UK Direct Airside Transit Visas to fly on this flight, even if they remain on board the aircraft at Gatwick.

The UK does not accept standard "C" class Schengen visas as exemption documents from the DATV requirements. They require a class "D" visa from an EEA state or else a class "C" visa issued under ADS scheme for the exemption. Therefore your average Rwandan/Ugandan/Kenyan/Tanzanian tourist/businessman would also need to apply for a UK visa just to fly on this flight.
It seems like RwandAir may want to hire Sean, because that's exactly what happened. Reader Bart points to a story about the issues that RwandAir is having with the route:
RwandAir is operating the Kigali to Brussels to London to Kigali route as of today
However, due to the issues associated with having passengers transit the UK enroute from Brussels to Kigali, they're not letting passengers book the flight from Brussels to Kigali; so you can book a ticket from Kigali to Brussels and from London to Kigali, but you can't book a ticket from Brussels to Kigali
Instead, those inquiring about a reservation from Brussels to Kigali will be placed on the Brussels Airlines codeshare for the southbound sector, which doesn't go through the UK

RwandAir is apparently working with the UK government to find a solution, though I suspect it might not be that easy.
I'll be curious to see if RwandAir maintains their stop in Brussels, since I can't imagine the route adds much value if it can only be sold one way. It seems like the only other option would be for them to add a stop in Brussels on the way back as well, unless that would add yet another visa issue that I'm not aware of.