I just saved nearly 15,000 Southwest Rapid Rewards points, and I'm about to score a ~$350 American Airlines voucher, all off an upcoming weekend trip to New Orleans… I think.
There has never been a better time to reprice flights
Given the huge drop off in demand, we're seeing airlines offering some incredibly low fares at the moment. If you're comfortable traveling and have travel you could plan, I don't remember the last time we saw fares this good.
There's one other interesting wrinkle here — in addition to most US airlines waiving change fees for most tickets purchased in March, most airlines are also allowing free changes to tickets purchased at any point, for travel through April 30, 2020.
In a few weeks we're planning on taking my mom on a trip to New Orleans, and as of now our plan is still to take this trip. I happened to look at our flights this morning, and noticed something interesting, but not surprising.
Saving 14,800 Rapid Rewards points
I redeemed Rapid Rewards points for two tickets from Tampa to New Orleans. Looking at the outbound flight this morning, the fare had dropped to just $49 one-way.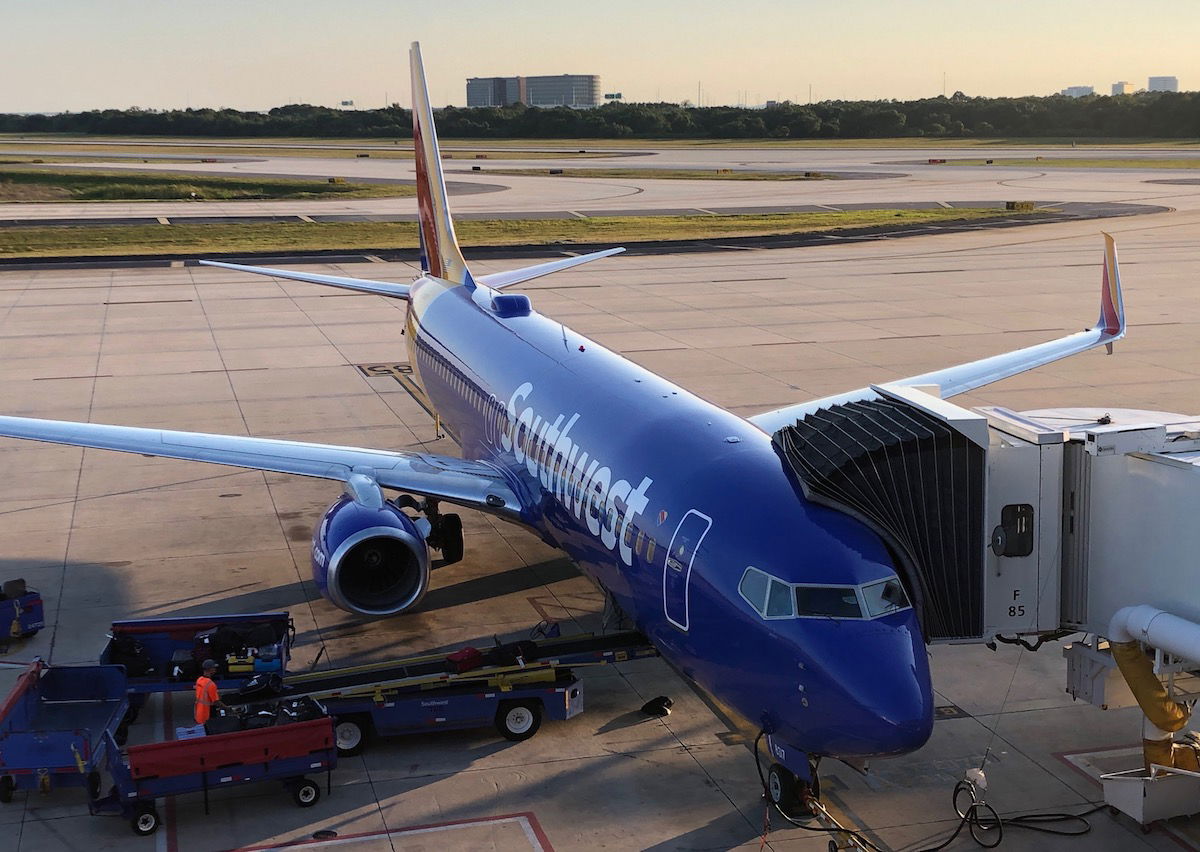 The fare for my mom's Southwest flight went way down
Southwest never has any change fees, and they actually kind of encourage customers to reprice tickets. With this change, the price per passenger for the same flight dropped by 7,400 Rapid Rewards points.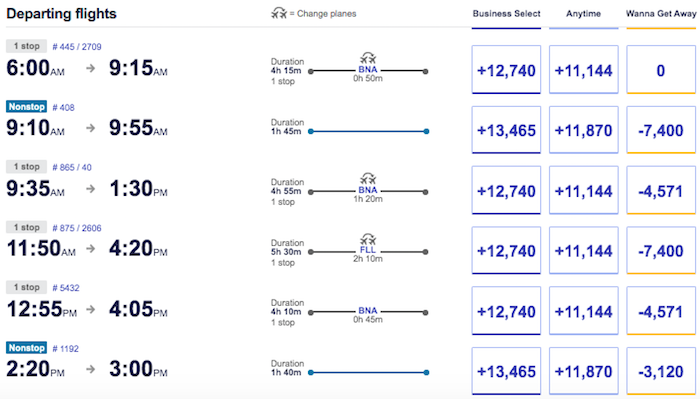 For two minutes of effort I saved 14,800 Rapid Rewards points, which I value at ~$200. Awesome!

Getting a $350 American Airlines credit
Ford and I are flying from Miami to New Orleans, and the tickets we booked on American cost $375 per person at the time, which was steep for the short flight, but it's also what made the most sense for our schedule.
I'm looking now, and the same exact flights cost $200 per person.
American Airlines is allowing free changes on flights — even those booked before March — so I should be able to lock in the lower fare. I guess there are two ways I could go about it:
I could just cancel the existing ticket, and have a $375 per person credit to use towards a future flight, and then separately book the same flights for $200 per person
I could call American and see if they can just reprice the ticket and issue a $175 per person credit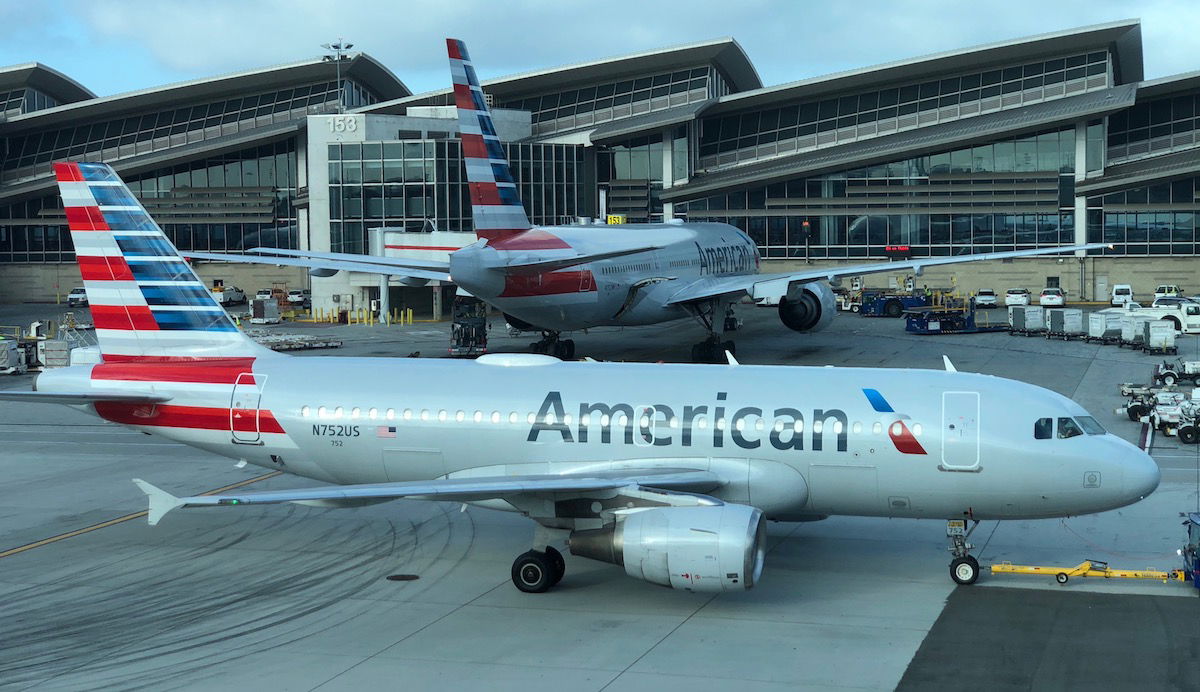 Our American fares dropped by $175 per person
Is it wrong to reprice flights?
At the moment there are so many opportunities to reprice existing flights and save, but I guess the question is whether it's wrong to do so? Nowadays I try to do the "right thing" in life as much as I can, and I'm trying to decide where this falls.
In the case of Southwest I have no qualms repricing tickets, because they have the same policy they've always had, which is to allow all passengers to reprice flights, and get refunds if the price drops.
But is it any different for a ticket on a legacy airline, which has a temporary blanket waiver in place? The waiver is presumably in place to give flexibility to those who are no longer wanting to travel.
At the same time, for those of us who are still comfortable traveling, is it wrong to take advantage of the savings? Circumstances have changed and the airlines should be happy we're still traveling, but at the same time repricing isn't exactly what the policy was intended for.
If this isn't universally the "right" thing to do, does the answer vary depending on whether you:
Simply reprice the flight and get a $175 credit per person?
Cancel the existing ticket and use it as a future credit, and buy a new ticket, giving the airline more short term revenue?
If either of the above are "wrong," I should note that first class is about $100 more roundtrip than my original fare; would it be "wrong" to give the airline more revenue and take advantage of the current policy to reprice in first class without change fees?
On the other hand, the truth is that the airline business isn't really a people business. They have policies in place, and the rules are the rules. For the most part they don't change policies because they actually care, but rather because market conditions force them to.
The rules allow for changing without fees, so is it really our job to think of the underlying intent? Airlines certainly don't extend that courtesy to us when we call two days after making a booking 10 months out and realize we book the wrong date.
Bottom line
At the moment airline fares are as low as we've seen in a long time, and when you combine that with airlines' general change policies, in theory this presents a situation where you can often reprice flights and get a voucher for the fare difference.
Is it wrong to do that, though? I'm curious what you guys think.