I feel like some debates are simply never settled. Nearly nine years ago I wrote a post about whether reclining your seat on an airplane is a right or a privilege. It's a controversial topic, especially as airlines keep squeezing more seats onto planes.
Given that it has been many years, I figured it's time to address this again. This is partly prompted by Christopher Elliott's silly story (as usual) about seat recline. This is the guy who yearns for the days of a regulated airline industry, and who asks whether frequent flyer programs should be banned because they're "elitist." In this particular case he argues that people don't have the right to recline their seats on planes.
I will just share my overall thoughts on reclining seats on planes, and I'm curious to hear what you guys think. I won't address Elliott's individual claims, because, well, responding to anything he writes is sort of like this:
Reclining Your Seat Is A Right
For me it's quite simple. Reclining your seat, when the functionality is available, is a right. After all, the recline button is located at your seat, and not the seat behind you.
There seems to be a common misconception about legroom being reduced when the person in front of you reclines:
Only the upper part of the seat generally moves, and not the lower part
If you recline your seat as well, then you'll still have the same space between you and the seat in front
Again, none of this is to suggest that everyone should recline, but I do firmly believe that the right to recline belongs to the person with the button.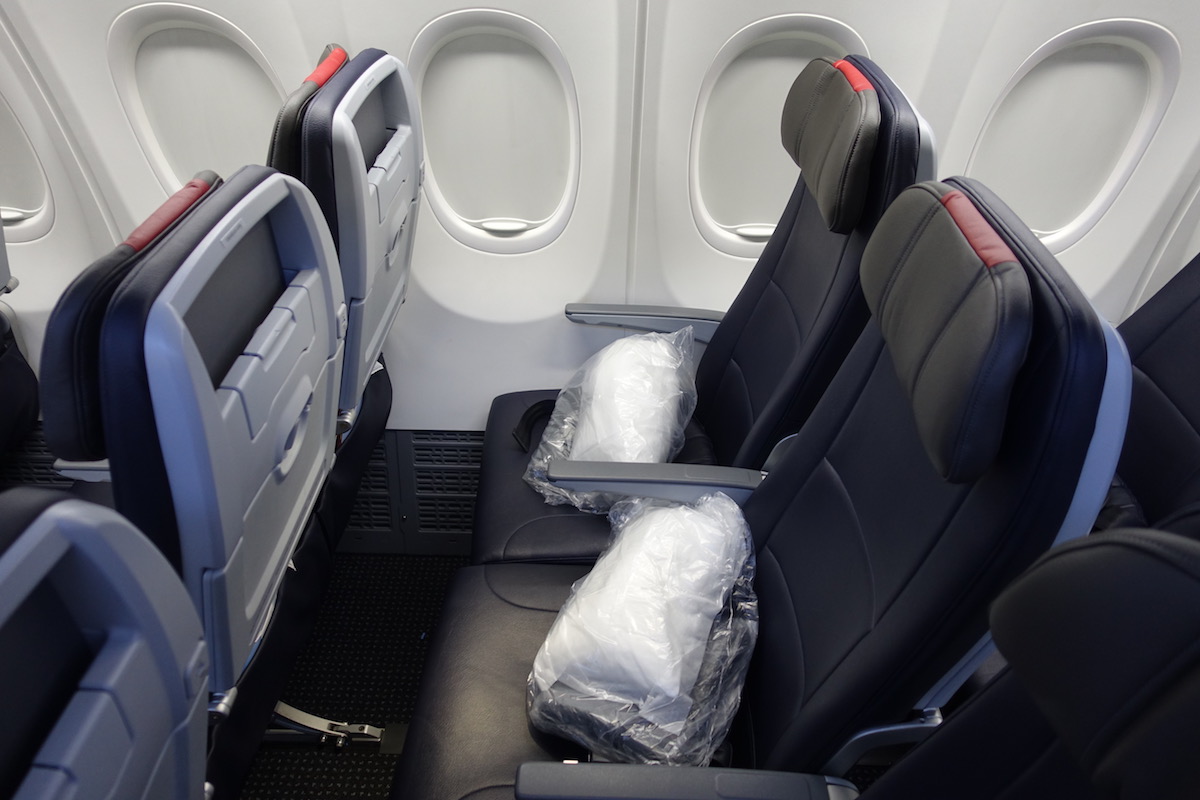 You Should Still Be Courteous
While you have the right to recline, that doesn't mean that you actually should. If you're going to recline your seat, you should be courteous with how you go about it. If the person seated behind you kindly asks you not to recline your seat (and has good reason for it), you should do the right thing, in my opinion.
For example, personally if I'm traveling in economy I don't recline my seat at all (in fairness, I'm fortunate to generally not fly long hauls or redeyes in economy). Space is limited enough, and I am happy just sitting upright.
How To Go About Reclining Your Airplane Seat
If you are going to recline your seat, I think there are a couple of things that you should do:
You should make eye contact with the person behind you, or somehow make them aware that you are reclining
You should slowly recline your seat, so that they have time to shift a laptop or whatever else they might have on their tray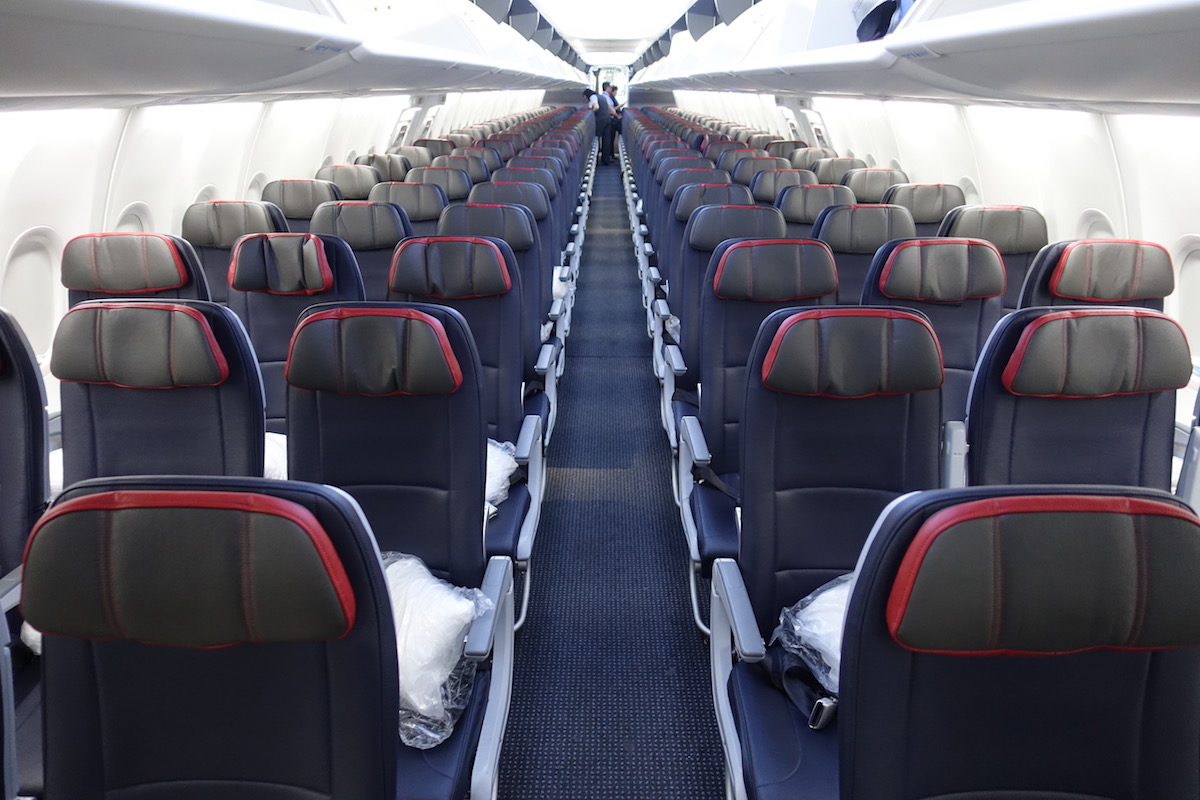 What If The Person In Front Of You Reclines?
My stance on being reclined on from the seat in front of me is as follows:
If you're reclined on and it's absolutely unbearable, kindly ask the passenger in front of you if they wouldn't mind keeping the seat upright; remember that you're asking them a favor, and that you're not entitled to that, so phrase the question accordingly
If they have an issue with it and it really is unbearable, kindly explain to a flight attendant and see if they can reseat you or somehow intervene
If you know in advance that economy will be extremely uncomfortable (for example, if you're really tall), pay extra for a seat with more legroom — almost all airlines will sell you extra legroom seats for a premium, and that can be worth it to avoid misery
If you really have an issue with seat recline, fly an airline that doesn't allow you to recline seats, like Spirit
Avoid Confrontation At All Costs
This should go without saying, but given how often we hear stories about people being removed from planes, I'll say it anyway. At 35,000 feet and in a post-9/11 world, you should never:
Do anything that would provoke another passenger to take physical or verbal action against you
Approach another passenger in an angry way in order to "take matters into your own hands"
Do something passive aggressive
I'm Not Opposed To Non-Reclining Seats
While I do think reclining your seat is a right when the functionality is available, I'm not opposed to the trend we've seen among some airlines to introduce non-reclining seats. If airlines are going to keep seats as tight as they've become, I think it's not a bad idea.
The thing about seat recline is that it's a useful feature when everyone is on the same page. For example, on a redeye I think just about everyone is happy to have a reclining seat, since most people want to sleep. If everyone reclines, everyone is better off.
The issue arises from flights where people aren't on the same page — where one person wants to sleep, and the person behind them wants to work on their laptop, for example.
Delta is a customer centered airline, and they recently reduced seat recline on their A320s without completely eliminating it, and it's not a bad choice, in my opinion.
Bottom Line
As far as I'm concerned seat recline is a right and not a privilege. However, like everything else in the world, we're better off if we're considerate of one another.
If you are going to recline your seat, do so slowly, and make sure the person behind you knows. If you're being reclined on and it's unbearable, politely ask the person if they wouldn't mind putting their seat back up.
I think where Elliott and I differ is that I believe the best way to handle most things in life is to just be reasonable and to not be a jerk. Elliott's approach is to instead call for a ban on just about everything.
Seats are getting smaller? The airline industry should go back to regulation! Some people are inconsiderate when reclining? It's not a right anymore! Some people don't get value out of frequent flyer programs? They're scams and should be ended!
At least that's my take…
Where do you stand on seat recline etiquette?