I'm a bit embarrassed to admit this, but I'm mildly addicted to the show Extreme Couponing. Who knew anyone could get so excited about Ritz crackers?
Sadly the show is no longer turning into a spectacle but rather my daily life when it comes to airport parking. Today I felt a whole lot like this lady:
That's right, I actually get a rush out of paying for airport parking. Specifically at the WallyPark Premier Garage in Seattle.
Why do I get so excited? Well the standard rate for parking is $14.95 per night, or you can do rooftop parking for $12.95 per night. I don't mind a free car wash, so I go with the latter.
Then they have a 25% off discount for AAA members. That brings the rate down to $9.71.
Then even though they say promotions can't be stacked, there's almost always a promotion for third day free in the Alaska in-flight magazine, and they've always let me combine those.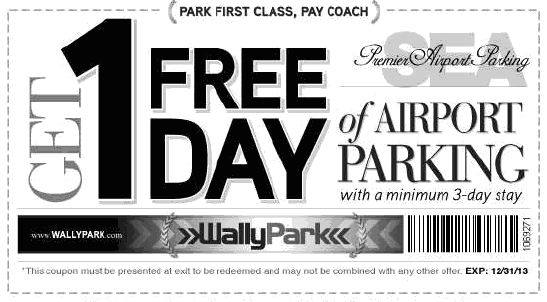 For a three day stay we're now down to $6.48 per night.
Then they have a loyalty program card whereby every seventh night is free, so if we prorate that, we're down to $5.55 per night.
And best of all, Costco sells WallyPark gift cards at half of retail, bringing the cost down to under $3 per day.
Now there are some taxes, but in the end I'm still paying under $5 per day for airport parking. And the entire time they're processing my checkout I'm sitting in my car literally giggling.
Anyone half as pathetic as I am?