Online shopping portals can be a great way to pick up additional miles & points for purchases you'd make anyway. Just for following a specific link you can earn bonus points or cash back in addition to the rewards you'd earn for credit card spending.
Whenever I make an online purchase I always check to see which shopping portal has the best bonus. Rakuten has just launched a solid promotion, as today only the portal is offering 10% cash back (or 10x Amex points) with 150+ retailers.
Rakuten's 10% cash back promo
Rakuten, which is one of the largest online shopping portals (and my all around favorite), has just launched a promotion that's valid for purchases today, Monday, July 12, 2021.
With this, you can earn 10% cash back with 150+ retailers. These retailers ordinarily offer significantly less return than that, sometimes as little as 1%.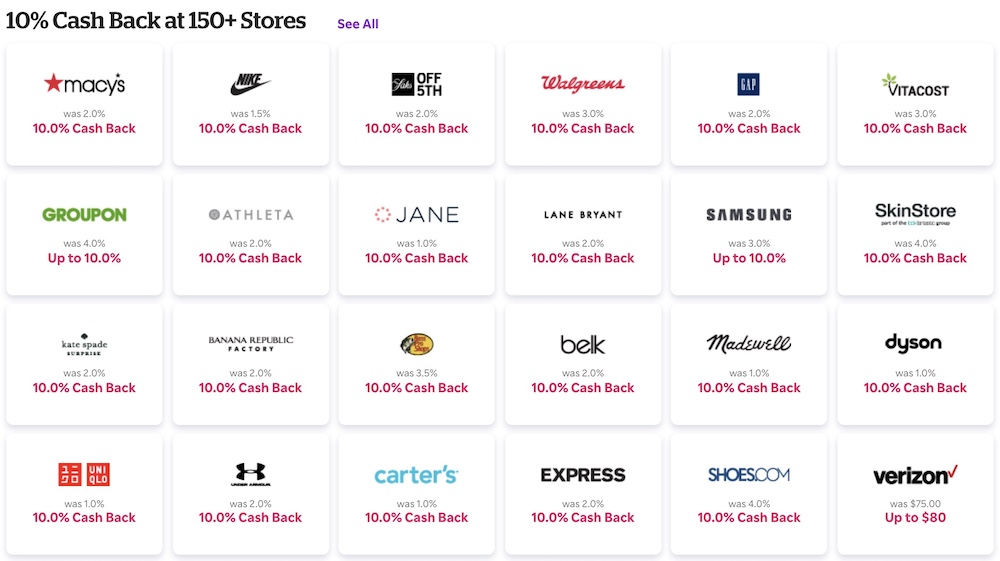 There are all kinds of retailers on this list, from clothing stores, to office supply stores, to department stores, and more.
This is especially great if you're looking to buy products that have consistent pricing across retailers, as is often the case with cosmetics, perfumes, etc. Getting significant savings for those purchases is something that can otherwise be tough to find.
Earn 10x Amex points instead
10% cash back is awesome, but what's even better is earning 10x Amex points. Nowadays you can choose to earn Amex points instead of cash back with Rakuten, at the rate of one cent per point.
Personally I value Membership Rewards points at 1.7 cents each. To me, earning 10x Amex points is the equivalent of 17% back, which is awesome.
The ability to earn Amex points with Rakuten is a game changer for me when it comes to online shopping portals.
See this post for everything you need to know about earning Amex points with Rakuten.
New to Rakuten? 
If you're new to Rakuten you can register using my link, and then you'll earn an additional $30 bonus after completing your first purchase of at least $30. You can even unlock this bonus with a simple gift card purchase, as outlined in this post.
Once you register for your account just change your earnings preference to Amex points, and then you can earn Amex points for all of your purchases.
Bottom line
Today only (Monday, July 12, 2021) you can earn 10x Amex points for purchases with all kinds of retailers, which is a fantastic deal if you're looking to make an online purchase. When you combine this with Rakuten's $30 new member bonus, the deal gets even better.