Airline pricing can be highly variable depending on the market in which you're originating, as I've talked about many times before. Some of the cheapest markets include "the four Cs" — Cairo, Cape Town, Casablanca, and Colombo. There are plenty of other markets as well, but those are among the most common for great fares.
I've booked plenty of business class fares out of these markets, in particular out of Cairo and Colombo. Qatar Airways is probably the airline that publishes the best business class fares out of these markets, making it a great opportunity to rack up American AAdvantage miles. That's especially true now that American's frequent flyer program is revenue based, given that on Qatar you still earn miles based on distance flown rather than how much you spent.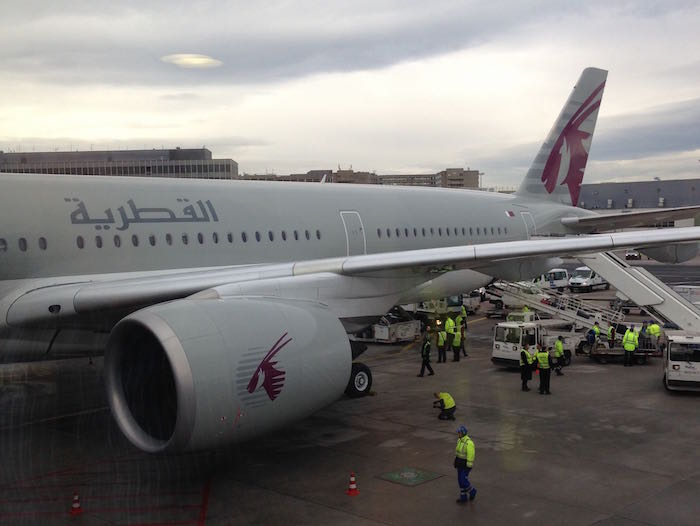 Well, Colombo, Sri Lanka, is probably the single market with the best business class fares to the US, and Qatar Airways has just published the best business class fare I've ever seen between Colombo and the US.
Specifically, you can fly from Colombo to Doha to Boston for ~$1,105 roundtrip. This is part of Qatar Airways' current "Travel Festival" global fare sale, so you're best off booking directly through Qatar Airways' website.
The fare is valid for bookings through September 5, and for travel between September 15, 2016, and March 30, 2017. Before anyone asks, the fare isn't valid in the other direction — you have to originate your travel in Colombo.
Here's an example of one set of dates that's available (availability is wide open as of now):
The fare is 162,303LKR, which converts to ~$1,105.
Perhaps best of all, the flight between Doha and Boston would be operated by an Airbus A350, featuring Qatar Airways' fantastic reverse herringbone business class product, which I consider to be the all around best business class product in the world.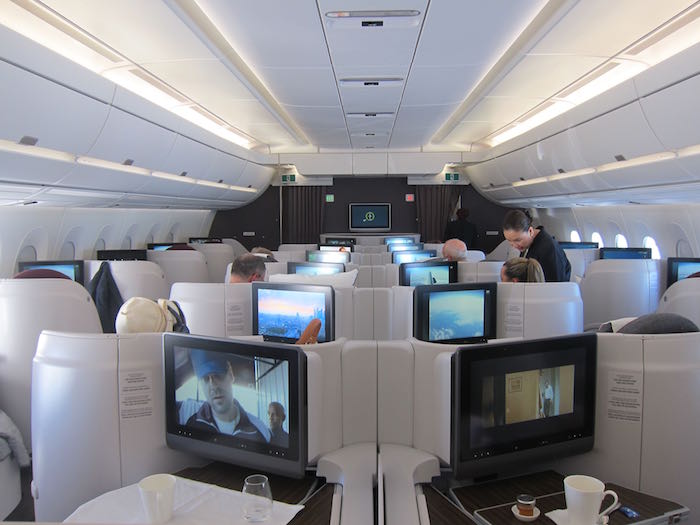 If you want to credit your flights to American AAdvantage, here's how many miles you'd earn:
Here's the basic info regarding the roundtrip itinerary:
Distance flown: 17,522 miles
Elite Qualifying Miles: 26,283
Elite Qualifying Dollars: ~$3,500
As I've explained before, crediting Qatar Airways flights to American AAdvantage can be a way to greatly reduce the revenue requirement.
The fares to Boston are by far the best, though you can fly to New York for ~$1450 roundtrip, or to Los Angeles for ~$2,200 roundtrip.
Bottom line
Admittedly a roundtrip flight between Colombo to the US might not be the most practical thing for a US-based flyer, though I still know plenty of people who book them. After all, this sure as heck is a comfortable way to requalify for status. You can always redeem miles to get to Southeast Asia, have a vacation, and use this fare for the return. Then you can use the outbound for your next trip to Southeast Asia or the Middle East.
Or you can be totally crazy like me and use an ex-Colombo fare for a nested trip.
While the fare sale is supposed to be around for another week, I highly doubt this particular fare will stay around very long. So if you're interested, you'll want to book ASAP.
Man, it really amazes me how low business class fares have come. In the past I would have assumed this was a mistake fare, but nowadays this seems in the range of the fares Qatar Airways usually publishes.
I'd take advantage of this fare in a heartbeat, but unfortunately I'm too busy planning trips on new airlines at the moment. 😉
Can anyone take advantage of this incredible fare?
(Tip of the hat to Michael)