If you're in the UK and have £7500 burning a hole in your pocket, here's a cool way to spend it…
New charter service between UK and Barbados
Blue Sky Luxury and Caledonia Jets have partnered to offer a new once weekly charter flight between London and Barbados.
Barbados is a popular vacation destination for Brits, and under normal circumstances there would be many nonstop scheduled flights between London and Bridgetown. However, those aren't operating at the moment (though they will be resuming soon).
That's where this new charter service comes in. A once weekly flight charter flight is being operated by an A340-300, for anyone looking to travel between the two places. This flight departs from the private terminal at Stansted, and operates directly to Grantley Adams Airport in Barbados.
Weekly service will commence as of July 8, 2020, and you can book this for either £5000 one-way or £7500 roundtrip.
A look at this all business class A340-300
This service is being operated by charter company Air X, and specifically by an A340-300 with the registration code 9H-BIG. This is a 20 year old aircraft that spent most of its life flying for SriLankan Airlines.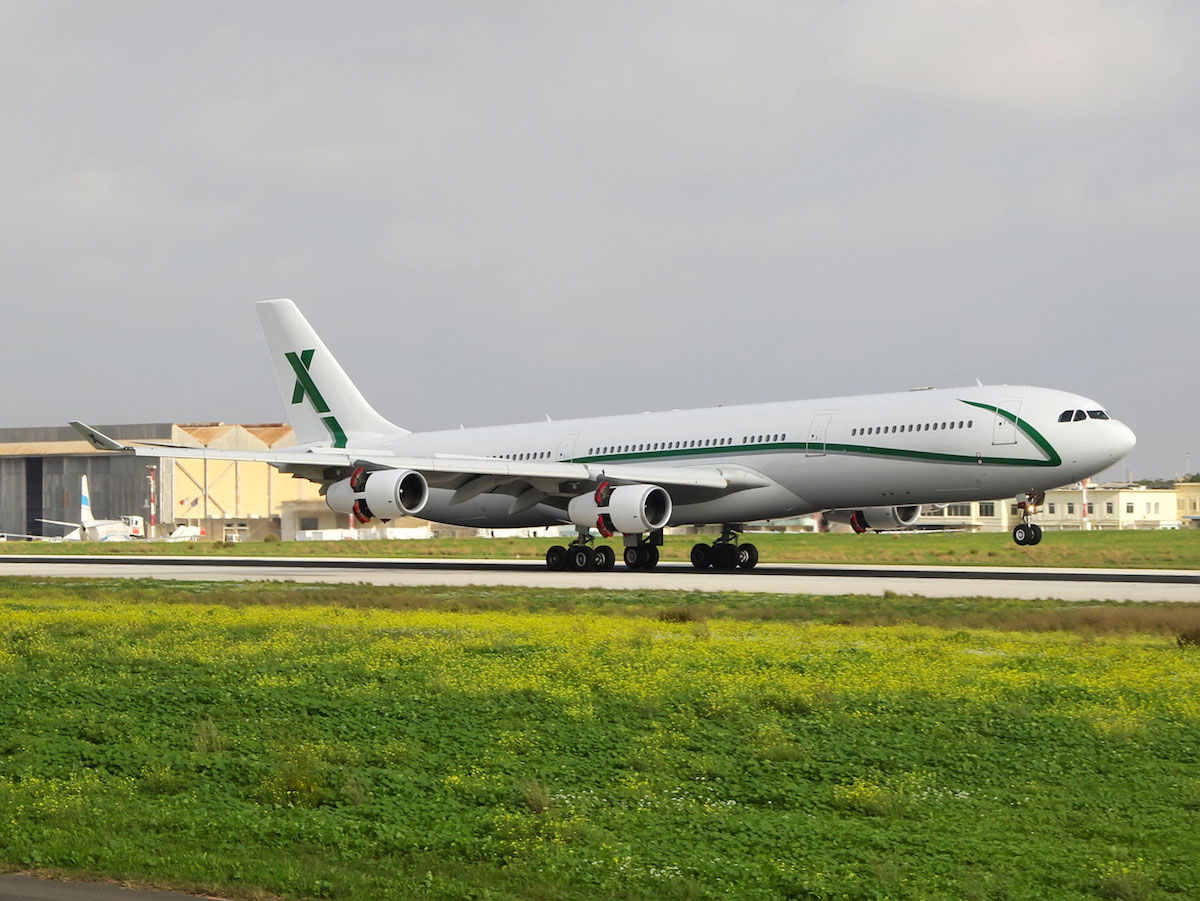 Now the plane has just 100 business class seats, along with a couple of couches in the back of the plane, which is pretty cool.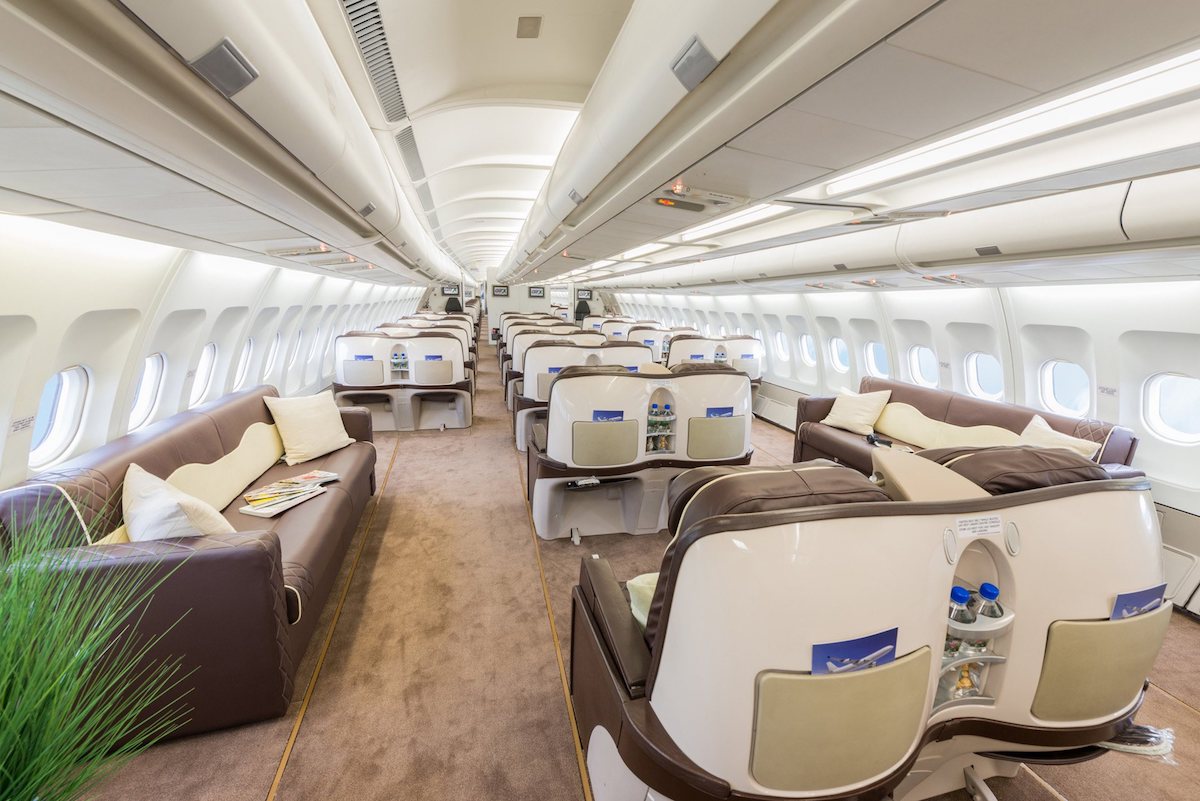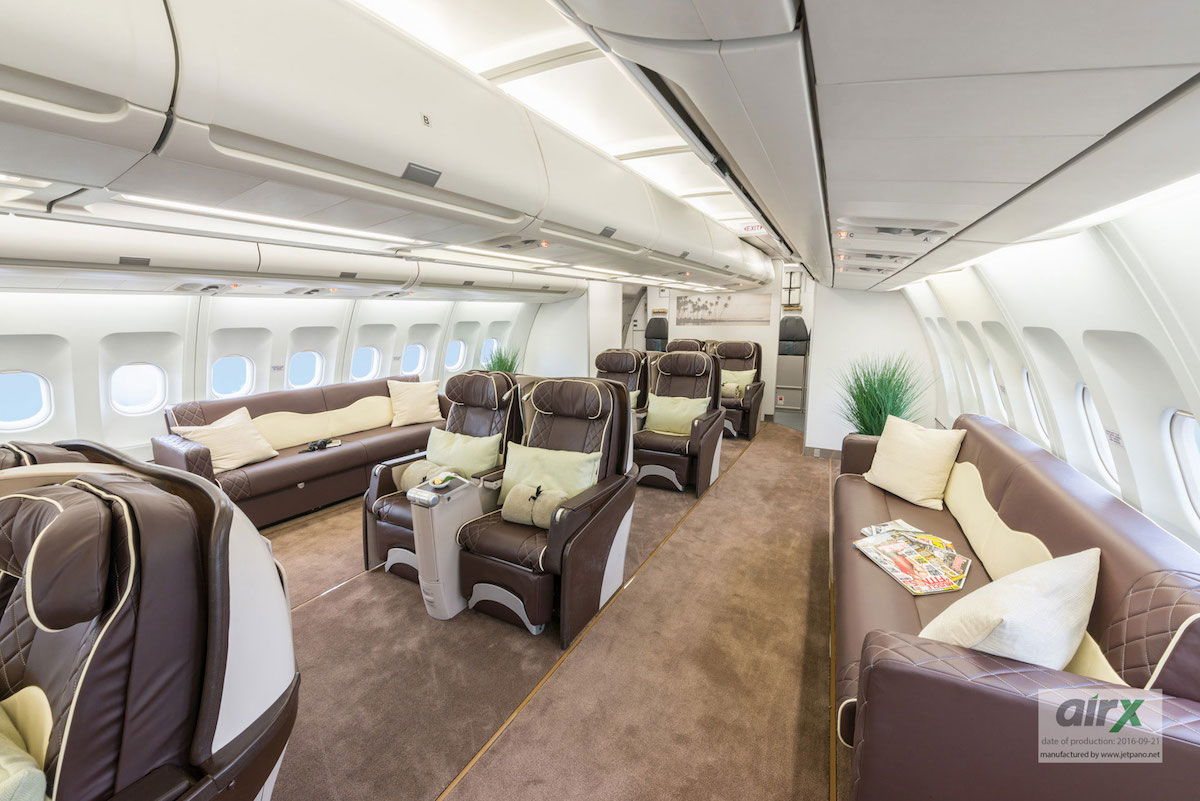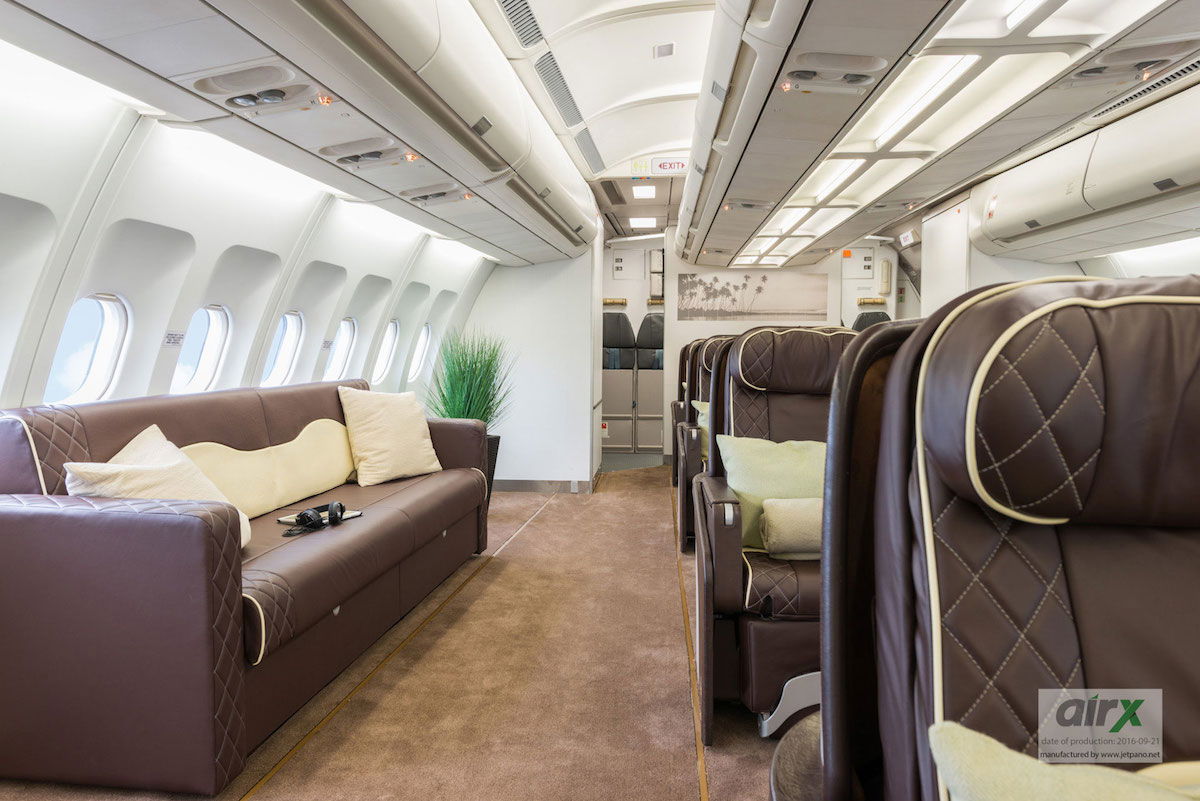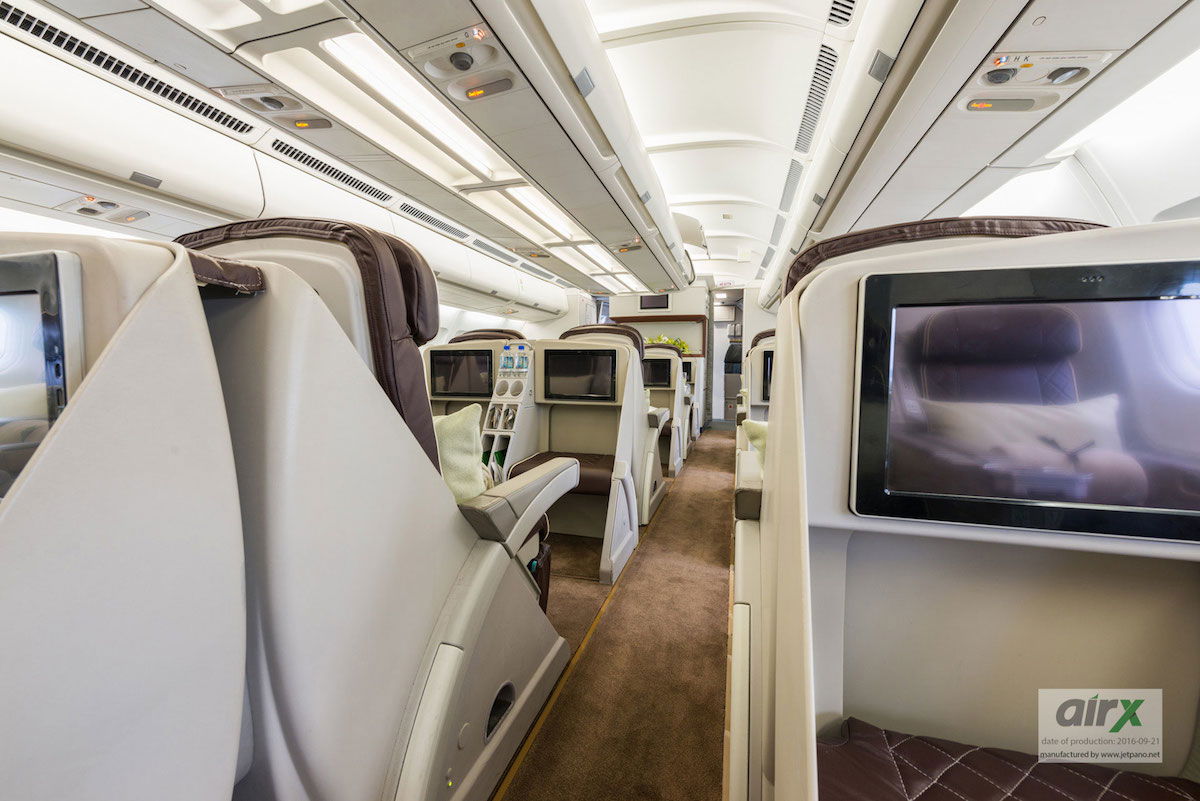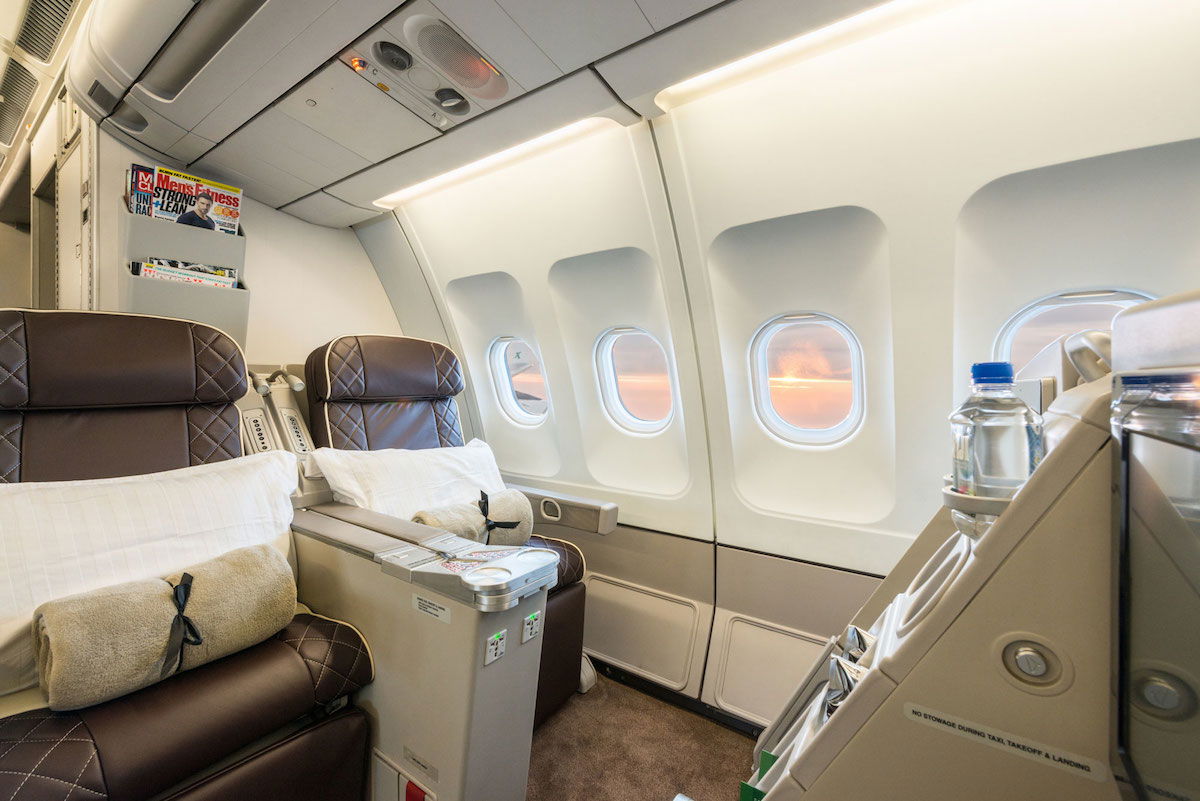 It looks like the plane actually features two types of business class seats, which is a bit odd. There are angled business class seats in part of the plane…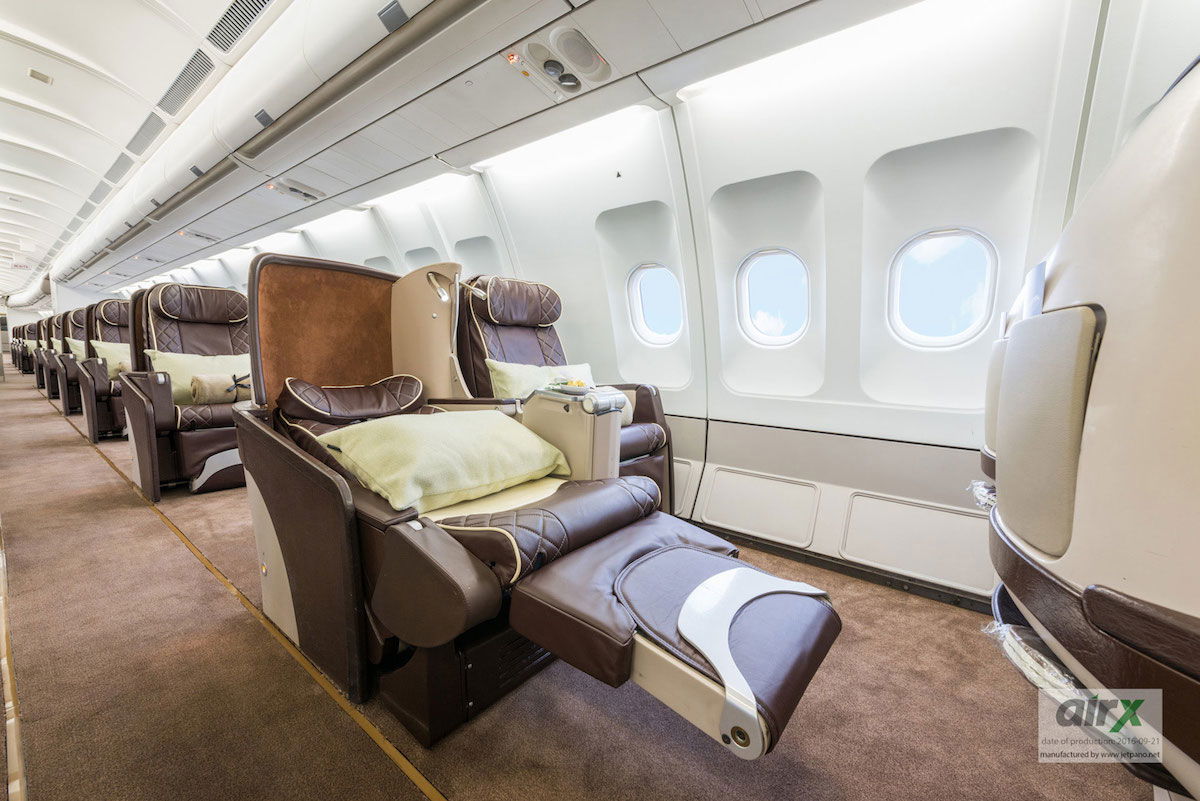 Then there are also fully flat seats in other parts of the plane.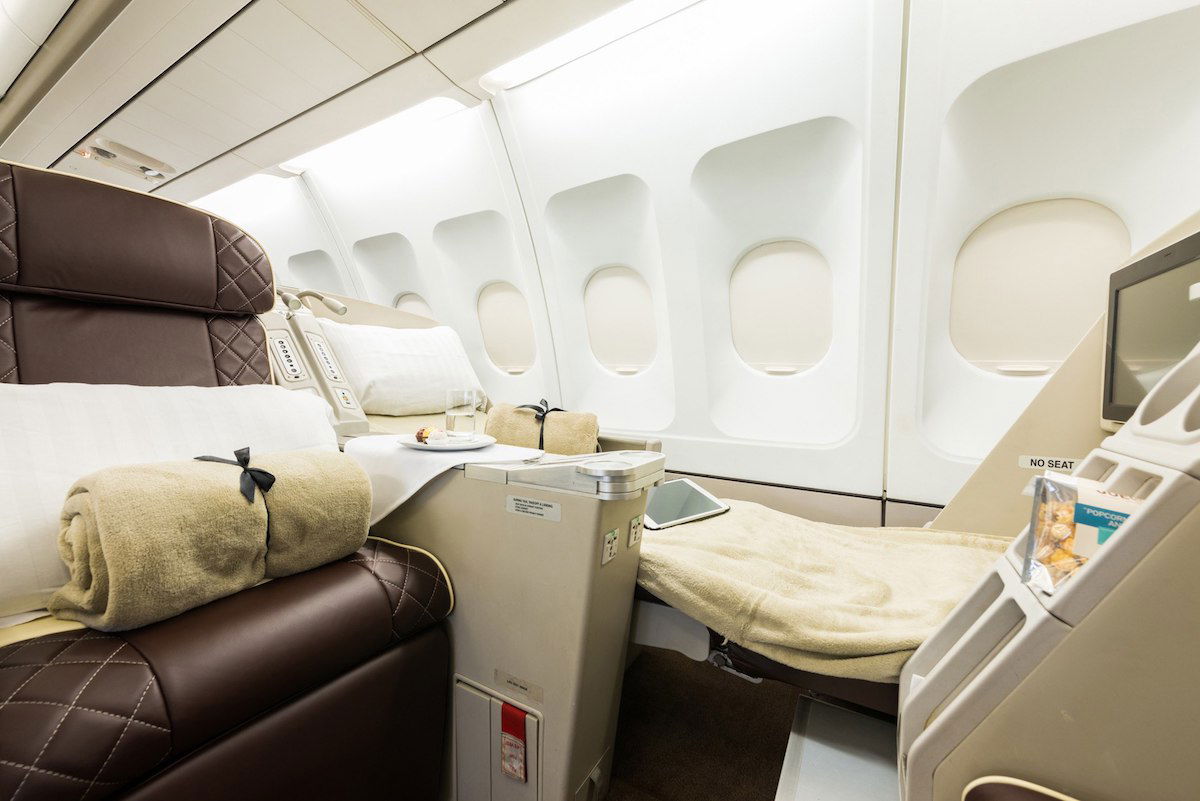 I find that to be interesting — these are both business class seats that SriLankan Airlines used to offer on different planes, so it seems like they just installed different types of seats on this aircraft to keep the costs down.
I would imagine they'll just randomly be assigning people seats, with no price difference for those who will get fully flat seats vs. angled seats?
Clearly service will be a focus with these flights, and you can expect service to be similar to how it was in the pre-coronavirus era. Passengers also each have a 90kg baggage allowance.
How COVID-19 testing will be performed
Here's another interesting wrinkle to this service. Visiting Barbados requires having a negative COVID-19 PCR rest within 72 hours of departure.
Fortunately the logistics of that have been worked out by the charter service. The day before departure, passengers can check into a designated hotel near the airport.
Passengers can relax in their room, and then a healthcare professional will come and carry out a PCR COVID-19 test. Passengers will then be asked to remain in their rooms while the test is processed in a nearby lab, and the following morning results will be provided.
The cost for the test will be £300 per passenger, plus the cost of the hotel room, and any room service ordered.
Bottom line
It's cool to see a creative concept like this, offering an all business class service between London and Bridgetown in this challenging time. It's also helpful that they've taken care of all the logistics, including being able to get a coronavirus test before departure, so that you can enter Barbados without issue.
I still question how big the market is for this, though. Obviously this is only for really wealthy people, given the price tag.
Can they really fill enough seats every week in both directions to make this profitable? On top of that, they'll soon be facing competition on the route — British Airways will be resuming this route as of July 18, while Virgin Atlantic will be resuming this route as of August 1.
I will be curious to see just how many of these services end up operating.
What do you make of this transatlantic private jet concept?
(Tip of the hat to @PatBateman23)