Yesterday's American Airlines flight 5523 from Louisville to Charlotte, operated by PSA Airlines (which is a wholly owned American Airlines subsidiary operating under the American Eagle brand), was delayed by nearly three hours.

This is because the plane's first officer was arrested at the airport prior to the flight as he was being charged for the murder of three people in 2015.
A Kentucky grand jury charged the man with three counts of murder, one count of arson, one count of attempted arson, burglary in the first degree, and three counts of tampering with physical evidence.
Here's what allegedly happened, according to NBC News:
Kentucky Attorney General Andy Beshear said Saturday that Martin was responsible for the 2015 murders of Calvin and Pamela Phillips and their neighbor Edward Dansereau.

Calvin Phillips was found fatally shot at home in Pembroke, Kentucky, Beshear said in a video Saturday. The bodies of Pamela Phillips and Dansereau were found in Calvin Phillips' vehicle, which had been set on fire in a corn field a few miles away from the couple's residence, he said.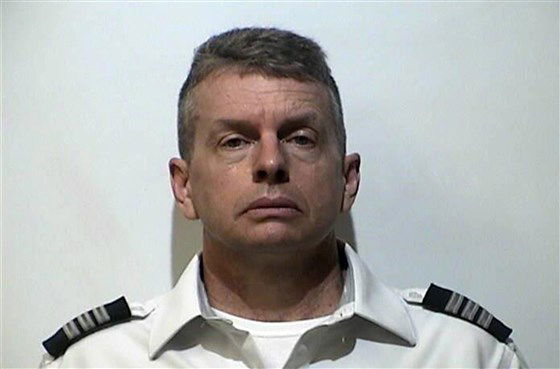 The pilot has been placed on "administrative suspension," pending the outcome of the case. An American spokesperson said the following:
"We have an unwavering commitment to the safety and security of our customers and team members, and we will provide any investigative assistance possible to law enforcement throughout their investigation."
Whether logical or not, I tend to think we like to believe that pilots are all emotionally and mentally stable, because we completely put our lives in their hands every time we fly. However, just like any other group in the world, there are some bad apples out there.
I hope they're able to find justice in this horrible murder case, so that there can be closure for the families. Not that it matters in the least, but I've been binge watching "Cold Justice" lately, and I can just picture Kelly Siegler on the case.