For years I've wanted to fly Oman Air, which is generally regarded as one of the better boutique airlines out there. Earlier in the year I had that opportunity, when Oman Air had a fare sale between Europe and Asia.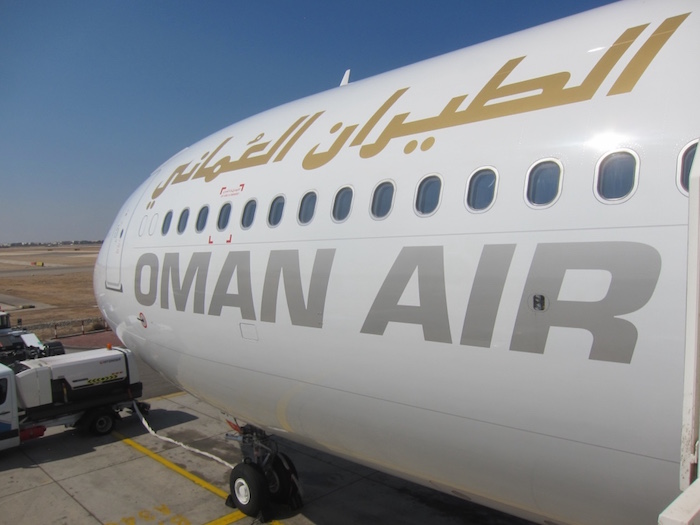 Earlier in the year I flew Oman Air between Frankfurt and Bangkok, and had an incredible experience.
I wrote a trip report about my experience, including the following installments:
What always intrigued me about Oman Air was the incredible business class hard product on their A330s, which looks more like an old first class product than business class.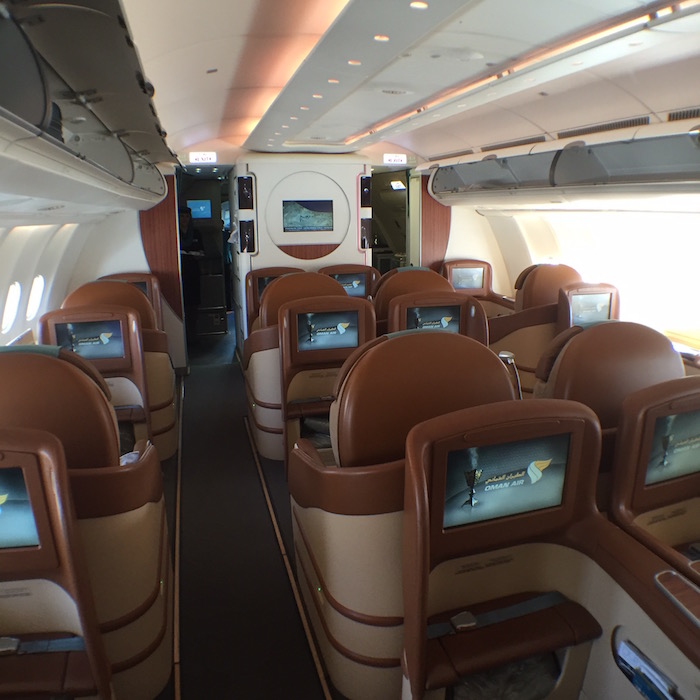 However, they have a new business class product on their 787s and newly delivered A330s, which feature Apex Suites in business class. This was my first time flying an Apex Suite, and the window seats in this configuration are my favorite business class hard product out there.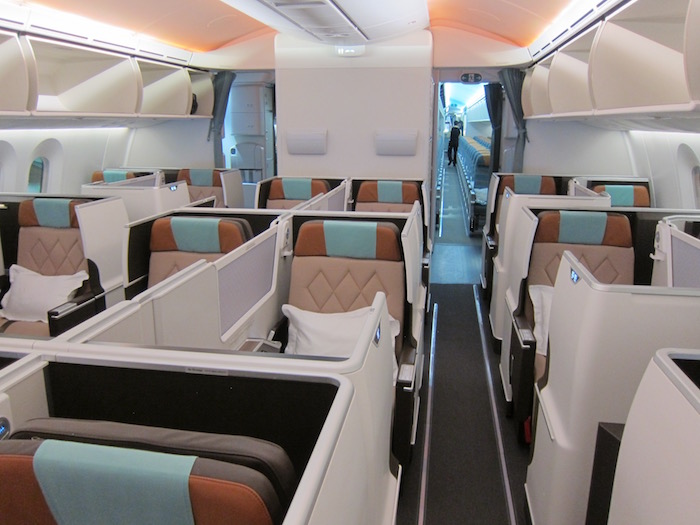 Anyway, I thought I got a great deal when I paid ~$1,800 last year for roundtrip business class flights between Frankfurt and Bangkok.
However, at the moment Oman Air has an incredible business class fare sale, with the lowest fares I've seen on them yet. You can fly from most of their European gateways (Frankfurt, Munich, Milan, Paris, etc.) to most of their Asian gateways (Bangkok, Jakarta, Kuala Lumpur, Manila, etc.), for ~1,100EUR (~$1,200) roundtrip. That's amazing.
As of now the fare is valid for bookings through July 31, 2016, and for travel through December 15, 2016, though that could change.
The fare is bookable directly on Oman Air's website, though for the most part doesn't seem to show on ITA Matrix.
Keep in mind that Oman Air miles can be credited to the Etihad Guest frequent flyer program (which is also transfer partners with Amex Membership Rewards and Citi ThankYou), and these fares should be eligible for Oman Air's chauffeur drive service.
I really love Oman Air and found them to be such a charming airline. I'd hop on this fare in a heartbeat if I had the time, though there are so many other airlines I want to review. I can't wait till Oman Air (hopefully) starts service to New York.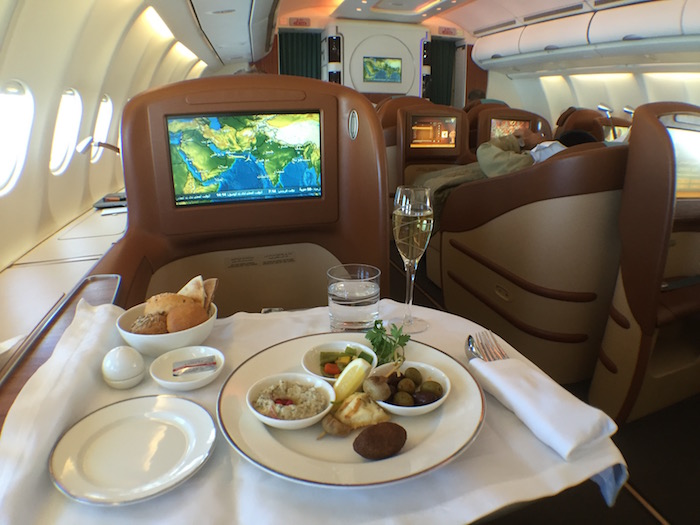 Bottom line
These are the best fares I've ever seen between Europe and Asia in business class on one of my favorite boutique airlines. Add in the mileage earning with Etihad Guest and chauffeur service, and this is a killer deal. If you do take advantage of this, I'd recommend selecting some flights with both Oman Air's old and new business class products, as they're both good in their own way.
Hopefully some of you can take advantage of this fare!
(Tip of the hat to modjo on FlyerTalk)